In a digital ecosystem, websites have become necessary for large and small organizations. As a result, the demand for web development services has risen significantly over the past few years.
According to a MarketWatch report, as of 2021, the global Web Development market had a value of $56 billion. However, due to an 8.03% CAGR, it's expected to reach $ 89 billion by 2027.
At present, the quality of websites varies significantly. Some brands invest heavily in their websites to offer excellent UX and UI. But some businesses have cheap and quickly assembled websites that barely serve their purpose. With consumers spoilt for choice and becoming highly selective, the latter no longer offers any value to businesses. Data suggests that 8% and 20% of web users will leave a web page if it does not load within 1 and 2-3 seconds, respectively.  Such high consumer expectations are now pushing the minimum acceptable threshold for web development. This means you must deliver top-of-the-line web and software solutions to get a consistent flow of clients.
Therefore, as an IT leader in charge of software development teams, hiring the right people is crucial to project success. One component that you should add to your team is a MEAN stack developer. They offer unique skills and expertise that will elevate your web development services.
However, there's a limited supply of top-level MEAN stack developers. Therefore, it's crucial to know how to quickly find and hire top MEAN Stack developers due to rising demand. Read on to learn how to find and hire MEAN stack developers.
What Is MEAN Stack?
Before you rush into hiring a MEAN stack developer, you must know what it's all about. MEAN Stack is a method of developing web apps that relies on several technologies. These include
MongoDB- A NoSQL database
Express.js- A web application framework
AngularJS- A front-end framework
Node.js.- A JavaScript runtime
MEAN Stack simplifies development by using JavaScript for both front-end and back-end development. Moreover, it is open source and has a large developer community, making it popular for software development projects.
Why Hire MEAN Stack Developers
Along with their skills, MEAN software developers are up-to-date on web development trends and best practices. This perfect mix of knowledge and skills enables them to add immense value to software projects ensuring they're competitive.
So, by hiring a MEAN stack developer, you'll be one step closer to creating a dynamic and productive development team. Some of the other reasons you should engage a MEAN Stack engineer include the following:
1. Cost-Effectiveness
In many cases, a low-quality website is not a product of a business that does not know better or an incompetent developer. Instead, it results from the high costs of developing high-quality web applications.
This is why hiring a MEAN stack developer is essential. Since all the components are open-source, web-app development becomes more affordable. As a result, you can pass on the reduced costs to your clients, allowing you to attract more business.
2. App Performance
Aside from the time and cost savings, MEAN Stack's technologies enhance app development quality. For example, with AngularJS, MEAN Stack developers can build dynamic and responsive front-end applications.
On the other hand, Node.js lets developers create scalable, high-performance back-end apps that can manage many users and queries. All this translates to better performance and happier clients.
3. Expertise
MEAN Stack developers are experts in JavaScript, MongoDB, Express.js, AngularJS, and Node.js. Therefore, they can construct cutting-edge web apps that match your business needs since they know the newest web development trends and best practices.
4. Cloud-compatible
MEAN Stack web development uses modules, library functions, and multiple public repositories. This saves storage space and device costs. It lets offshore developers design robust cloud apps utilizing the MongoDB database management technology.
MEAN Stack developers can help you construct cost-effective, high-performance online apps that match your business needs. Their expertise in the latest web development technologies, cloud-compatible application creation, and ability to move between client and server make them essential to any development team.
Related Post 👉 Why do you need a Custom Software Development Team?
Finding MEAN Stack Developers
At this stage, you should have no doubt about the value a Mean stack developer will add to your team. The only question that remains is how to find the right one. While it may seem like a daunting task, there are some online communities and platforms that'll make your search easier. These include:
LinkedIn- Search LinkedIn for MEAN Stack developers by skills, experience, and location
Upwork– You can post project-based MEAN Stack developer jobs on Upwork
GitHub- Open-source MEAN Stack developers can be found on GitHub
Use these platforms and others you may find appropriate to target MEAN Stack developers. To attract the right candidates, use "MEAN Stack," "AngularJS," "Node.js," and "MongoDB" in your job ad.
Recruiting MEAN Stack Developers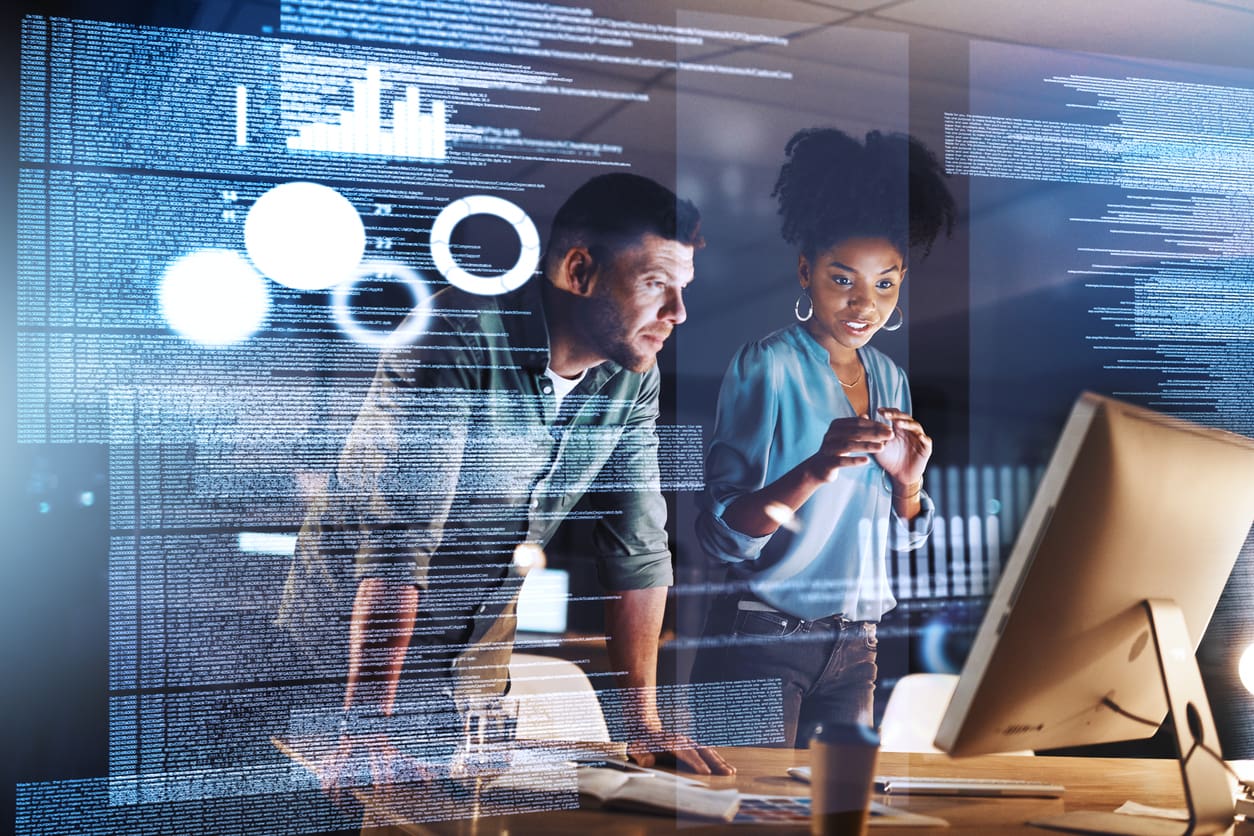 You need a clear hiring process to find the best MEAN Stack developers for your development team. In this section, you'll learn how to find and hire top MEAN Stack developers for your software development projects in this section.
1. List Your Needs
You won't find what you need unless you have a clear picture of what you're looking for. So, begin by determining your needs before hiring MEAN Stack developers.
This includes identifying ideal candidate skills, experience, and qualifications. Then, list your requirements and use them to evaluate candidates.
2. Assess the Candidate
Credentials are always an essential factor when making a hire. However, they may be misleading in a profession such as MEAN stack developer. The most crucial element is whether a candidate can deliver.
Be sure to examine each candidate's work. This includes reviewing their projects, skills, and MEAN Stack experience.
3. Review Their Project Management Skills
Considering the nature of the job, MEAN stack developers should be excellent project managers. Review things such as time management, prioritization, and teamwork to test their project management skills.
Furthermore, only hire MEAN stack developers with these essential skills:
MEAN Stack expertise
Excellent problem-solving
Critical thinking
Communication
Collaboration skills
Agile methodology experience
Knowledge of software development best practices
Once you're satisfied a candidate has these skills, you can review their development portfolios. This shows their MEAN Stack experience and project types.
4. Ask These Crucial Technical Interview Questions
It's only during the interview process that you have the opportunity to determine if a candidate will be a perfect fit. To help with this, ensure you ask the following questions:
How would you design a simple MEAN Stack web app?
What is your biggest MEAN Stack challenge?
How do you stay abreast of MEAN Stack tech?
5. Evaluate Their Technological Knowledge
MEAN Stack technologies change quickly; if you fail to adjust quickly, you'll soon be using outdated methods. Therefore you need engineers who keep up with the industry trends. Assess the candidate's technological knowledge and ability to apply it in real-world situations during the interview.
6. Complete MEAN Stack Developer Hiring.
From the assessment and results of the interview process, hire the finest MEAN Stack developer for your team. However, keep in mind that even the most talented MEAN stack developer will need support. So, provide them with the tools they need to succeed in your company.
Hiring a Culture-Fit MEAN Stack Developer
Company culture is a key factor in organizational success. This represents its values, beliefs, and practices. As such, MEAN stack developers must fit the company's culture. Here's how hiring for culture fit will benefit you:
1. Improves Teamwork
Developers who fit your company's culture work better together. In addition, they'll follow the company's ethics which promotes collaboration and teamwork and improve project results.
2. Cultural Fit Improves Performance and Retention
Your company's culture helps MEAN stack developers perform better. They'll work harder and achieve better results. More importantly, they'll stay longer, reducing turnover costs and disruption.
3. Cultural Fit Matches Company Values
Developers who fit your company's culture share its goals and values. As a result, their work will reflect the company's values, strengthening the culture. This then helps them achieve the company's mission, vision, and goals.
Related Post 👉 Hire Developers: 4 Key Considerations for Startups
Don't Leave Anything to Chance
As the demand for web development services increases, there's a massive opportunity for growth. However, only web development firms that adjust to the rising client expectations will thrive. Therefore, you must offer impeccable web application development services affordably.
One of the ways to achieve this is by incorporating MEAN stack developers into your team. But with the demand for MEAN stack developers rising and their limited availability, finding the right candidate in your area may not be possible. The good thing is that casting your net wider through nearshore outsourcing increases the chances of finding the right candidate.
ParallelStaff is a nearshore outsourcing company that helps businesses access top IT talent conveniently. Our diverse talent pool includes software engineers, developers, designers, and QA professionals. With our services, your search for a top MEAN stack developer will not be limited by geography.
So, get in touch with us today if you want to take your web application services to the next level. With our highly-qualified team, you'll be sure to find the perfect MEAN stack developers.
Latest posts by Mike Hernandez
(see all)