Join our Community!
Calling all problem solvers, creative thinkers, and innovation masterminds: are you ready to put your talent to the test on real-world problems that require novel solutions?

Growth and Development Community!
Join our ever-growing group of diverse talent to tackle challenging problems and create innovative solutions.
At ParallelStaff, we aren't just looking to support businesses; we want to support you! Embrace courage. Spawn meaningful ideas. Build future-proof solutions.
This is a rallying call for bold thinkers ready to begin their new career path. We'll partner you with mentors, facilitate your personal and work goals, and help you challenge yourself and your community.
Are you ready to step out of a job and into a career? Do you want more out of a "job"? Take life by the horns. Check out our open positions.
ParallelStaff is a great place to work in. Employees feel engaged with the company because we find here an opportunity to participate in amazing projects and belong to international teams, sharing ideas and finding solutions to Software Development Problems that keep us active and updated with the latest technologies. We grow up our careers at the same time we enjoy flexible schedules, and a more relaxed lifestyle working remotely. Every person I met on Parallel Staff is professional and assertive, so every process or need related to the company is quick, fast and very effective.

– Guillermo, React Senior Developer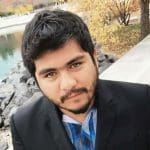 Working at ParallelStaff has given me the opportunity to collaborate in great Software Development projects with people from all around the world as I work at my own pace and I maintain my schedules flexible, and all from home, not spending hours in traffic, nor polluting or eating whatever I find. The recruitment process was very quick, one day I was contacted and the next week I was hearing my job offer even though there were several stages and interviews in the process. I'm sure my talent was tested in a very practical way, making sure that I have the necessary skills to do the day-to-day work of a Software Developer position.
– Ricardo, Android Senior Developer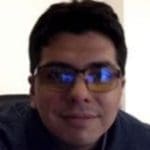 Being part of ParallelStaff as a remote developer has given me the chance to balance my work and life in a positive way since I have a better grip over my work schedule since it eliminates commute it also allows me to start my day focused on being productive and not waste any time or money. Overall it has been a positive change in my life that has more benefits than I initially thought.
– Miguel, React Senior Developer
Work Stability
We forge long-lasting and meaningful relationships with our employees. At ParallelStaff, you won't have a job; you'll have a career. We're your home away from home. From our internal policies to our open channels of communication, we breed stability without the office. You shouldn't have to sacrifice remote work for stability. ParallelStaff is a stable work environment where you can hone your skills and embrace your true calling. And we wouldn't have it any other way.
Career Path
Do you feel trapped in the rat race? Have the sinking suspicion that the corporate ladder is more like corporate quicksand? ParallelStaff offers a clear-cut career path for success-hungry talent. We'll help you find the right skills, relationships, and capabilities to jet you into the future. Don't stagnate; evolve. ParallelStaff isn't just invested in your capabilities. We're invested in your future. Let's build a wonderful relationship and career together.
Work From Home
Want to grab a bag of chips before that next client call? You do you! We've embraced the future of work. You shouldn't have to drive 45 minutes to a stale, white-walled office space to get meaningful work done. And you certainly shouldn't have to be trapped in a cubicle. Work should be fun, engaging, and empowering.
Mentoring Program
We want you to succeed. Our mentor program pairs you with highly-skilled, diverse, and knowledgeable professionals that will help you succeed. You should have a caring and trusted stakeholder in your career. If you learn from the right people, the sky's the limit. We'll find you that perfect mentor, pair you together, and watch the fireworks.