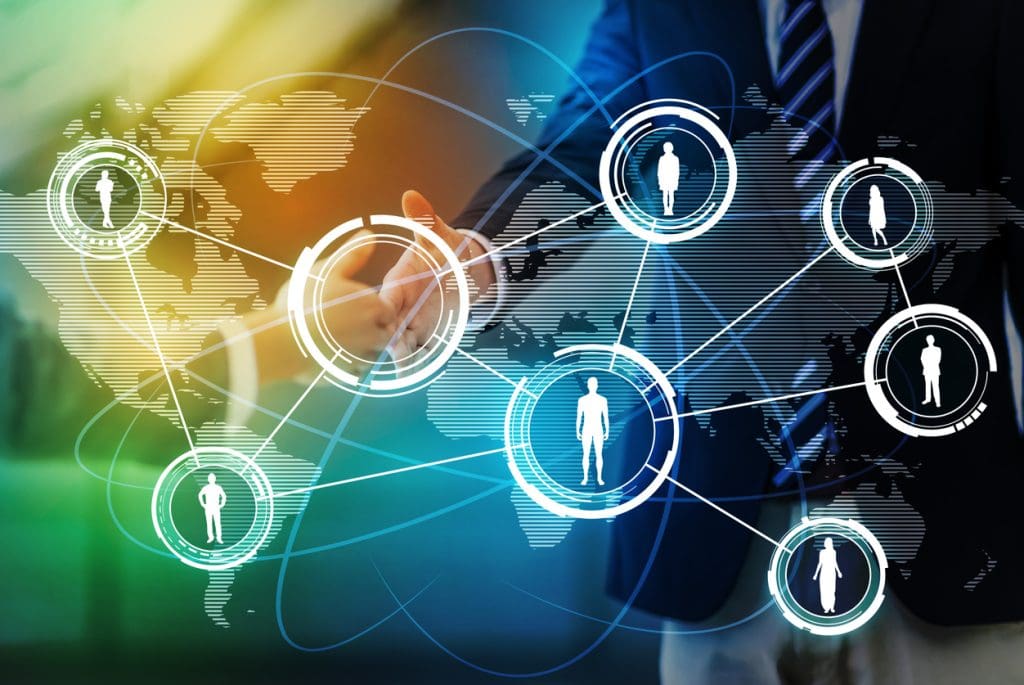 The accelerated digital shift over the past few years has caused demand for web developers and other IT staff to skyrocket. However, finding high-quality web developers to hire is challenging as there are often more positions than qualified local applicants to fill them. Luckily, seeing how effective remote workers can be proved that businesses don't have to hire web developers in their area and they don't have to use in-house employees. Nearshore outsourcing provides much more flexibility. It's time you find out why Nearshore web developer companies prefer them!
Nearshoring makes it easy to hire web developers for short-term projects or add programmers just long enough to complete the software development life cycle. Plus, it can provide a substantial increase in your return on investment (ROI).
We'll be discussing the best countries to find nearshore web developers to hire, what makes them stand out, and why a top web developer company would prefer to work with developers in Latin America than anywhere else.
What are the top 5 countries to hire web developers? The best nearshore countries for companies looking for web developers to hire are:
Brazil
Mexico
Chile
Columbia
Argentina
Let's go over each one and discover why these options stand out above the rest.
5 Best Countries to Hire Web Developers
Here we gathered the five best countries where you can hire web developers that are preffered by web developer companies.
1. Brazil
When searching for the highest quality web developers to hire, you may want to start by finding a web developer company with nearshore workers in Brazil. It's the largest country in the region and there are many benefits to getting workers from there.
Why is Brazil the best country to hire web developers? They provide a large pool of IT workers, they have a thriving tech sector, and the education system is top-notch. They have all the necessary elements to produce the ideal IT workforce.
Why choose Brazil for nearshore developers?
They have more developers than any other country in the region.
They have a very lucrative tech market.
They have arguably the best education in the region.
12 of the top 25 universities in Latin America are in Brazil.
Clearly, there are many good reasons why Brazil ranks first on this list.
2. Mexico
While Mexico isn't quite as large as Brazil, our southern neighbors still have a decent amount of land. They also have a pretty large population of 127,600,000, over 800,000 of whom are working STEM graduates. Their talent pool of tech workers currently sits around 700,000, a number that's rising faster than the US.
Mexico City — the third largest city in North America behind NYC and LA — leads the country's digital transformation with almost a thousand tech startups. The hub draws in young tech workers, providing an ever-growing source of fresh talent.
Guadalajara has such expansive software development, web design, and R&D sectors that it's called the Silicon Valley of Mexico. With the third-largest GDP nationwide, its tech market is attractive enough to draw in tech giants like Cisco, HP, Intel, and Oracle.
Monterrey, Mexico's business capital, is home to the country's #2 university, Monterrey Institute of Technology. Monterrey is home to some of the world's largest and most well-known tech companies like Samsung, Dell, and LG.
Despite the booming tech industry, Mexico has a very affordable cost of living. Even the relatively high salary of a tech worker compared to the average Mexican salary is a huge cost savings over opting to hire a web developer in the US.
Why web developer companies prefer them and why should you choose Mexico for nearshoring?
Their large talent pool is extremely skilled as Mexico's developers and programmers rank second best in Latin America.
Its proximity and close relationship with the US makes it convenient.
Hiring a developer in Mexico can cost a third of one based in the US.
There are plenty of advantages to going with tech workers from Mexico. After all, America has always found it lucrative to do business with them in the past.
3. Chile
Chile's 61,000 software developers are considered high quality enough for the area to attract some of the biggest names in tech including Alphabet Inc (the parent company of Google), IBM, Cisco, and Microsoft. It's no wonder Chile's ICT sector is projected to hit nearly $14 billion in 2026.
Chile is a substantial fintech and data center hub with tech giants like Google, Microsoft, and Amazon Web Services opting to set up shop there. The government's investments in digital infrastructure seem to have paid off. More projects with big-name companies are underway and the industry is expected to keep expanding.
Chile uses digital devices in their education system which gives their students a head start when it comes to knowing their way around tech. In fact, the country has the highest percentage of students with internet-connected devices and teachers with the skill to use them in the classroom.
What are the top reasons to use nearshore employees from Chile and why Web Developer Companies like them?
They have a thriving tech industry that's expected to grow.
The country has invested heavily in infrastructure and education to improve its tech sector.
They have 5 of the top 30 universities in the area with Pontificia Universidad Catolica de Chile ranking third.
The country may not be the biggest or have the most web developers to hire, but it's already seen some big results and still has huge potential for the future.
4. Colombia
Columbia has around the same number of offshore developers as Chile, and they produced more than 340,000 IT workers between 2001 and 2013 alone. According to Invest in Colombia:
"The industry is known for having TSP/PSP (Team Software Process/Personal Software Process) certified technicians and professionals, a world-renowned model from the SEI Software Engineering Institute in the United States."
As the fourth largest Latin American IT market, Colombia managed to get the attention of the likes of Amazon Web Services and Microsoft, securing their investments recently.
The country is serious about making investments in tech to ensure they keep up with the global tech market. They now have the second most submarine communications cables (11) in the area for fast and reliable international connectivity and data transmission along with over 32. Million broadband connections.
Furthermore, they make scholarships available for students studying IT. In fact, 690,491 students graduated from Software and IT programs in a period of under two decades. Colombia also holds the #12 spot on the list of best Latin American universities.
Why should you hire web developers from Colombia?
Their dedication to government tech investment, appeal to huge tech investors, and continual growth are good signs of future prosperity.
Their use of cutting-edge programs and certifications produces high-quality IT graduates.
Their talent pool is always growing with 13,000 new graduates of quality universities entering the tech job market annually.
Colombia is on the rise and big things are on the horizon for them. You could be there to benefit when it happens.
5. Argentina
Last, but certainly not least, on our list of best nearshore countries to find top web developers to hire is the lovely Argentina. Argentina's 115,000 offshore software developers are known for their quality. They even managed to earn first place in Coursera's Global Skills Index in 2019  for their cutting-edge technical skills.
Argentina's $490 billion GDP makes it one of Latin America's largest economies. The local $1.9 billion tech sector has been attractive enough to bring in major players like Google, Amazon, and IBM. Their 20,000+ annual STEM graduates have plenty of amazing options to choose from with Argentina's 39+ computer science programs and two spots on the list of top 20 Latin American universities.
Is Argentina a good nearshore country to choose?
They have a good tech market with a high potential for growth.
Their schools produce top-tier IT workers.
They have the highest EF's English Proficiency score of all the countries in Central and South America.
They are a pretty good option. If the big tech companies investing there are correct, then it's just going to get better.
Why Latin America Is Ideal for Nearshoring and Why Web Developer Companies Approve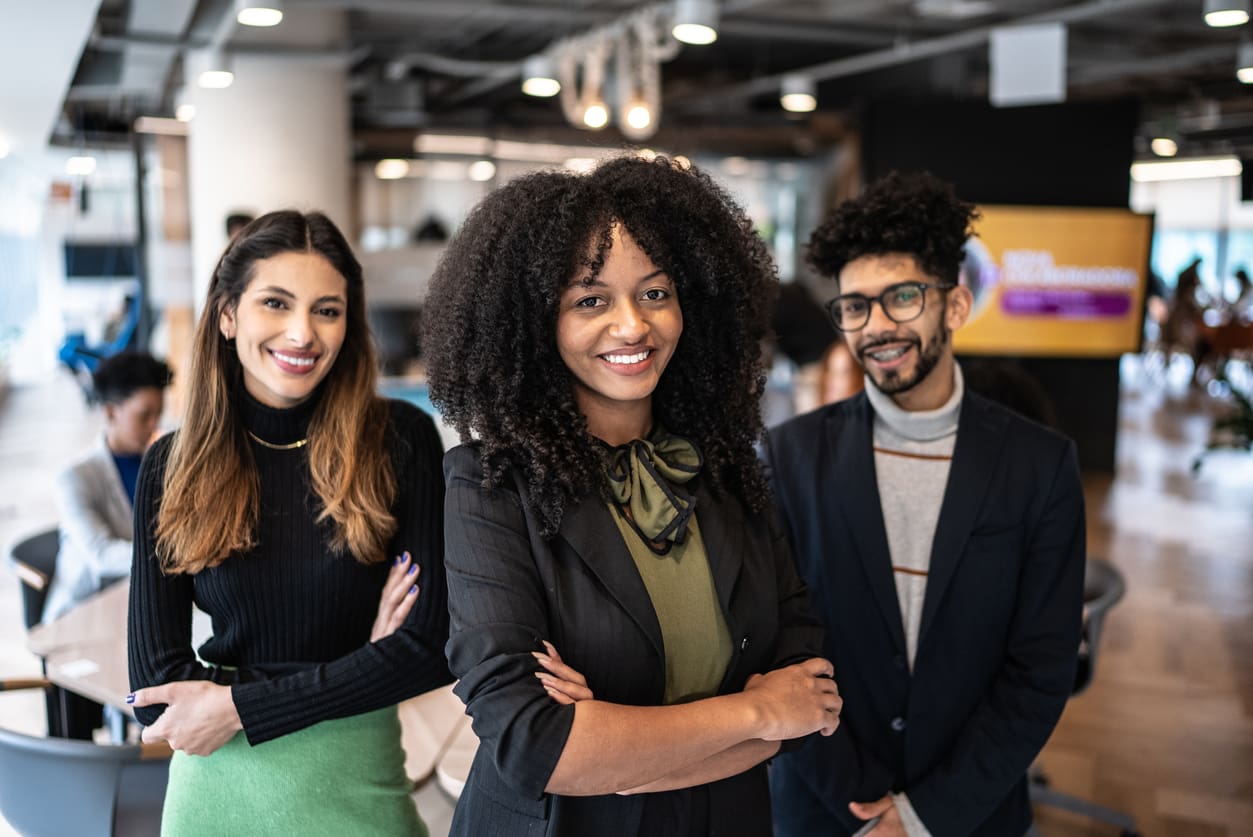 Latin America is a top choice for nearshoring workers among web developer companies for many good reasons. The countries in the region are close enough to the US to allow workers to travel there if need be. They also have similar cultural norms and decent English skills making communication easier.
On top of that, it's a very cost-effective move. Salaries vary by country and position, but it can be as much as two to three times cheaper to hire a Latin American developer than an American one. The region generated $22.1 billion in revenue in 2021 too.
These countries even share time zones with the US making it easy to communicate throughout the day without waiting due to a huge time difference. It's no wonder hiring from there rose 156% in 2021's second half.
How to Start Building Your Ideal Nearshoring Team Today
When you work with ParallelStaff, we take your job description and find the exact team you need. Our pool of pre-screened tech experts have great English skills and are amazing at what they do. We'll find the exact team you need and let you interview them to ensure you agree with our choices.
Within five to ten business days, you'll have the new workers you need without the hassle of a long and drawn-out hiring process. Your project can start right away, and you'll be kept informed about every step. If anyone on the team doesn't seem like a good fit, we'll replace them, on the house!
To learn more or start building your dream team, contact us today!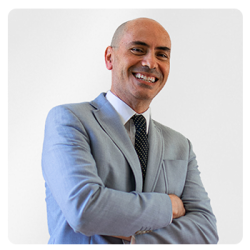 Latest posts by Miguel Hernandez
(see all)