Outsourcing your IT is one of the smartest moves a modern company can make in today's labor market. The technically talented and software-skilled are among the professionals in greatest demand — and shortest supply. Millions of businesses that might have hired (and under-utilized) a full-time IT person are, instead, gaining the benefit of an entire pre-assembled team of IT experts to provide for the company's diverse, daily, and emergency IT needs by working with IT outsourcing companies.
Outsourcing is more efficient and cost-effective than having an onboard IT team for most small to medium businesses. It's also the best way for IT pros to take care of as many companies as possible. 
Of course, if your business is ready to outsource, the IT firm you choose is the single most important decision you will make. It's perhaps the most important long-term decision you will make all year. We know you want to start quickly but also want to weigh your options carefully. So, how do you choose between your top IT outsourcing companies and ensure you make the right IT choice for your business? 
We can help you make the right choice in three simple steps. We'll also discuss eight ways to assess the best of your current IT options.
Sort Through Potential IT Outsourcing Companies in 3 Steps
On the surface, the process of outsourcing your IT needs is a simple one. You need an IT team, and local IT firms need clients. The match is natural. But you don't want to necessarily choose the first IT outsourcing company that crosses your path. Like with any business support service, you want to ensure your new IT partners can legitimately provide for the IT needs of your company. So you need to know how to choose the best among multiple options. 
This starts with a relatively simple three-step process.
1. Know the Needs of Your Business
First, have an idea about the IT needs of your business. Put together a list of the software you use and your company's technology growth or development plans in the coming years. It may also be helpful to collate all the programs, apps, and platforms used by your teams so you have a complete picture of your technology needs.
Conference with your CTO or CIO on the technology and information needs of the business. Check in with employees on every level of your operations to learn the software they use daily and the departmental needs regarding IT support from the new team. This research into your own needs also allows you to enter the meeting room with greater confidence. You can ask for exactly what your company requires from an outsourced IT team.
Interestingly, even if your first candidates don't have 100% of the services or knowledge you need, a ready partner will soon have a game plan to fill those gaps.
2. Research and Interview 2-5 Potential IT Partners
The next step is to research each of the IT firms you are considering. Your research may start with building a list of local or national IT firms that, on the surface, can provide for your needs. However, a detailed investigation and comparison will often help you narrow down your choices to a shortlist. It may even reveal the perfect fit early in your process.
Not sure how to assess which IT firm has the best qualities? Don't worry; we'll cover how to compare IT outsourcing companies a little further on.
Related Post 👉 Choosing the Right IT Outsourcing Partner: Key Factors for Success
3. Find the Best Fit for Your Needs
Choose the IT services provider that best understands your business's needs and can smoothly fulfill them. Of course, you're not just comparing quotes. You should also be hosting meetings (live or virtual) to determine which IT service team is the best match for your company. When the right choice reveals itself through careful comparison, you will be ready to finalize a support contract with an IT team that knows, understands, and excels at meeting your business needs.
If you have been interviewing multiple services, politely let the representative from each service know that your decision has been made.
How to Know Which IT Company (IT outsourcing services) Is Right for Your Organization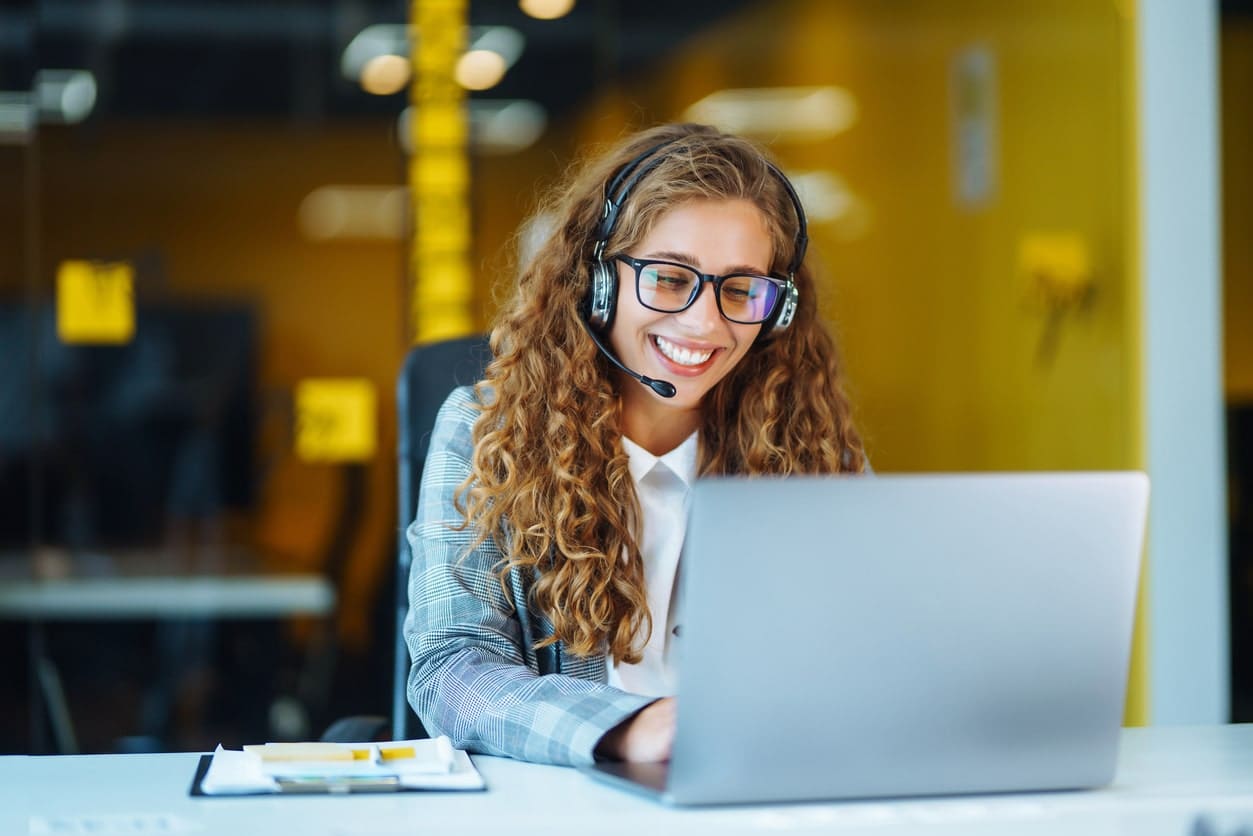 How do you choose between one IT outsourcing company and the next? Many IT teams appear to offer the same services on the surface. But the most important differences are in the details. Let's dive into how you can easily differentiate between IT teams to determine the right team to hire for your business's IT needs.
We'll walk you through how to research and compare potential IT service teams step by step.
1. Licensing and Legitimacy
The first step is to confirm that each of your finalists is legitimate. In almost every industry, there will always be online listings for goods and services that are not backed by legitimacy. The best place to start is with the Better Business Bureau, or the BBB for short. This institution tracks legitimate businesses and any official complaints that may have been lodged against a registered business name. A good outsourcing team will likely have a rating of A or higher with no complaints or 100% resolved issues.
Next, check the headquarters. If you require local hardware support in addition to remote IT, checking each outsourcing office location will help you secure a truly local team who will be able to help with your hardware at critical moments.
Third, check for any necessary licensing that may be required to provide IT for your company, particularly if you deal in highly secure information like medical documents.
Finally, look for current and recent reviews of the company from third-party clients. A stack of positive reviews and IT success stories is always a good sign… provided all the 5-star reviews appeared over time.
2. Technology Usage and Support
Ensure your candidate IT outsourcing companies provide and use the technology your business needs. First and foremost, they must be conversant with the systems you already have in place. Your IT outsourced team will likely be in charge of much of your future technological plans, from implementing the current system to planning and executing system-wide upgrades. Naturally, you want a team that can smoothly provide for both your current and future IT operations.
Ideally, your IT team will also be experts in any software or platform you'd like to add to your stack or upgrade your stack to. Businesses planning a digital transformation or other forms of digital growth benefit from both IT with experience in their technology and IT with experience assisting in upgrades to the technology you'd like to have.
3. Understanding of Your Business Model and Needs
Next, your IT partner should understand the logistics and unique structure of your business model. Whether that includes logistics and warehouse management, HIPAA and medical insurance structures, or the ins and outs of running a restaurant, your IT team should know and be prepared to handle the technical requirements of your business. Many IT companies work with a wide range of business types. So there will likely be a few specialists on the team with a deeper understanding of your technological needs regarding structure, performance, and security.
In the rare case where all of your potential IT partners are unfamiliar with your business (perhaps in a truly unique business model), favor the team that shows the greatest initiative in learning and adapting to your needs. A partner ready to work closely with your industry pros and learn the ropes of your computer system needs will be the best suited to meeting those needs in your coming partnership.
4. Advanced Cybersecurity Protocols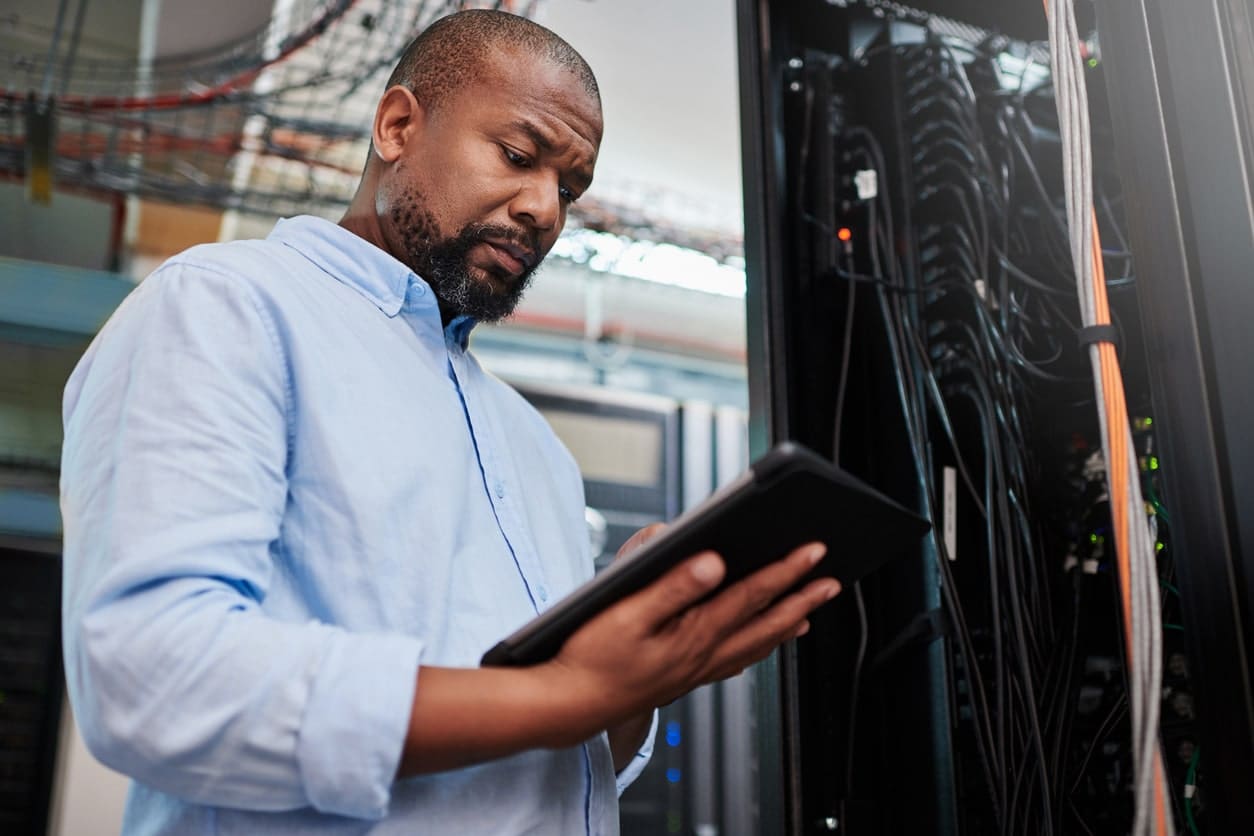 Every outsourced IT company should have a very serious approach to cybersecurity. Getting hacked and getting the common cold are both equally high-chance risks in the modern environment. That means that you need a strong defensive strategy from square one. Your IT outsourcing partner should already be planning to implement advanced cybersecurity protocols with your system as a matter of course. They will also likely advise you to take out cybersecurity insurance and build contingencies (like encryption). After all, a hacker can slip through even the best defenses.
You may also need an IT partner ready to implement and honor an access-management system in which each person has a unique login and access to secure documents is only granted when absolutely necessary. Taking additional steps to secure your information and protect it from accidental exposure has become essential, both to thwart hackers and to protect your own staff from the risks of small data-exposing mistakes. Using a system of "least trust," only specific users should be able to access each protected section of your company's data and digital controls.
5: Their Workflow Matches Your Workflow
Make sure your two teams can work together. Comparing work style and flow is crucial when planning for a long-term IT business partner. After all, you are choosing a team that will:
Build and maintain the internal systems that your company relies on

Give you IT support if something goes wrong

Help you plan for future technological advances or expansions
So, you'll want to ensure that your company team and IT team work well together. Give it a test run to see if everyone is capable of communicating and working together based on the schedules and needs of your company team. An IT team that is responsive, helpful, and clearly gets on well with your team is a great start. One that can also work with your company's unique schedule and production cycle is ideal.
6. The Pricing Model Is Convenient for Your Finances
Of course, the pricing model matters a great deal when it comes to determining any kind of outsourcing. External IT outsourcing companies are often priced based on what their local market can handle. But some will be drastically overpriced for a "luxury" branded experience. Others may mask scams with temptingly low-priced services. 
Not only should you consider whether each outsourced IT service is affordable, but you should also decide if their pricing model works with your business's finance model. For example, many small businesses and startups work better with a monthly payment plan than with a large initial contract sum. Don't deform your finances for an IT team. Instead, ask whether more convenient payment options are available to better enable your existing business model.
Related Post 👉 How to measure the ROI of your IT Outsourced Software Development Team
7. A Trial Period Is Acceptable
Lastly, ask each of your potential IT outsourcing companies whether a trial period is something they can provide. You never really know how good a partnership will be — especially one as important as your outsourced IT department — until there has been time to work together. A trial period is simply a no-obligation portion of your contract that lets both teams know whether you will form a strong partnership.
Not all outsourcing teams can provide a trial period. But it can help you decide on an IT team with greater confidence when you can find that synergy without a year-plus obligation.
Choosing the Right IT Outsourced Company for Your Business
What does your business need in an outsourced IT company? Often, businesses need full stack support, from digitizing inventory handling to keeping the customer-facing website at peak performance. Knowing your IT needs is the first and most important step to selecting the right IT services team to partner with. When you know your needs, you can use an intentional selection approach to discover, interview, and research the best IT outsourcing companies. Then you can confidently select one to become your newest business partner.
Are you hiring for a few limited IT needs and simple IT break-fix support? Or are you looking to outsource the expert services of an entire pre-built IT department? ParallellStaff is here to help with any scenario, we are the best company for IT outsourcing services and solutions. Contact us today to learn more about how to identify and then choose between IT outsourcing companies to discover the ideal IT partnering team for your business. We look forward to becoming a crucial part of your company's technological future.
Latest posts by Rick Wallace
(see all)