If your company is pouring capital into developing new software, you want to ensure it is as perfect as possible before reaching the customer's hands. Software quality assurance (SQA) can help you create a product that meets the highest quality standards and delivers on customer expectations.
Before you ship, you'll want to turn your software over to an SQA specialist. They can test the software under real-world conditions, provide performance feedback, and help you troubleshoot errors. They will ensure that your final product is reliable, efficient, and user-friendly.
What the Software Quality Assurance Process Looks Like
The Top Five Benefits of Software Quality Assurance
Can a Development Team Handle the QA Process Themselves?
How to Bring a Software QA Professional Onto Your Team
But is it worth adding another person to your software development team? Absolutely, and here are the top five benefits you'll want to know about before hiring a software QA engineer.
What's the Software Quality Assurance Process Look Like?
A software quality assurance engineer will design their process to integrate it carefully with your team's workflow. The two teams should work closely throughout development to deliver the best results. In general, the QA process will look something like this:
Planning. The software QA team will create a plan for testing the software, including their project scope and objectives. They'll also get to know the goals of the software and what the customer expectations are for it.
Review. QA engineers will carefully review the software, including the UX design and the code. This initial review will help them look for warning signs or defects early in the design process, giving your development team valuable feedback that can avoid rework later on.
Testing. Testing is the heart of the software QA process. The QA team will test the software's security, performance, and ability to function in real-world settings. The QA team may automate part of the testing process, making it faster and more efficient in the future.
Documentation. A good QA team documents every step of their testing process. Their notes and feedback are invaluable to the software engineers, who can take the information and refine the software. These notes can help make future development projects more efficient, as well.
Release. Software QA teams can also help with the release, supporting customers and ensuring the software is correctly and properly maintained.
The Top Five Benefits of Software Quality Assurance
Software quality assurance is an essential part of software creation. SQAs help with penetration testing, defect management, performance testing, and more. Here are five ways a software quality assurance engineer can benefit your project.
Improved Software Quality
The main job of an SQA engineer is to improve the quality of the software itself. They'll carefully review and test your software to ensure it's as error-free as possible and delivers the promised results for future customers. Software that's QA checked is more reliable and efficient, which can prevent customer complaints and improves the company's reputation. That makes it a win-win for everyone.
QA's can lead to better software in the future, too. As customers demand more features from your software, those additions can break older code. Software QA teams can test new features and pinpoint new code weaknesses. So you can easily add features to keep up with consumer demand without jeopardizing security or performance.
Cost-Effective Software Production
The ROI from software quality assurance is tremendous. Software production costs vary, ranging from $50,000 to $250,000 for complicated programs. Whatever the cost, though, it's never a small expenditure for a company. Hiring a software QA team can make the development process more cost-effective and reduce your overall spending over time.
Software QA engineers can spot and fix problems with the software early in the development process. Involving them in the primary stages of the development process can prevent additional labor costs later. Their work can also help you ship your product sooner, as the final testing stage should be smoother due to their early and ongoing intervention. Testing while in production will become the new normal for companies increasingly under pressure to quickly develop and release software to meet the demands of an agile market.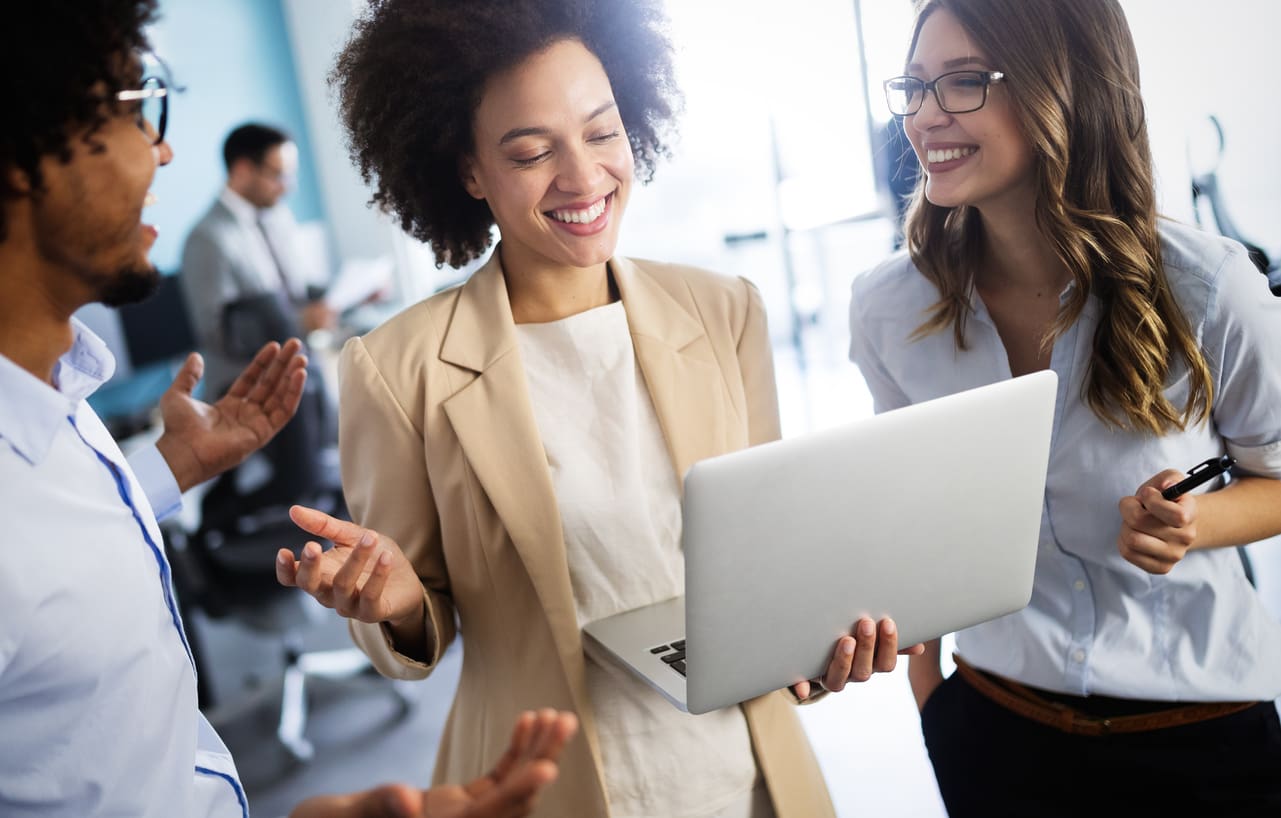 Increased Customer Satisfaction
Nothing can ruin a tech company's reputation quite like a bad piece of software. Unhappy customers are likelier to ask for refunds, leave unhappy reviews, and refrain from making future purchases with a company again.
But delivering high-quality, error-free, efficient software will have the opposite effect. Customers who receive high-quality software are more likely to recommend the product and company to others. They are more likely to buy from you again, as well. The ripple effect here is more sales and a much healthier bottom line.
Reduction of Risk
Launching new software always comes with risk. There is a risk that it won't deliver on its promises. There is also a risk that customers won't like it, or it simply doesn't work as it should in real-world conditions. Software quality assurance engineers can help reduce risk on all fronts, making the launch of a new software package much more likely to succeed.
Your software QA team will identify potential issues early in the development process, which will improve the software from the beginning through to the final launch. Under their watchful eye, you have a much better chance of launching something that works for the customer and delivers on your promises from the start. The more you can reduce risk, the more you can afford to innovate and wow your target customers.
Boosted Productivity
Productivity is crucial when trying to launch a profitable piece of software. The faster you can bring a product to market, the less you spend on labor and development costs. Going too quickly through the process can lead to errors, though.
By having an experienced software QA team on the project from the start, you can identify defects early and avoid delays and rework later. Their efforts can lead to a shorter time-to-market and software that passes the testing process on the first try.
You'll be delivering efficient, effective software solutions faster to customers who can depend on your quality.
Can't My Development Team Handle the QA Process Themselves?
Companies often think they can invest in QA tools and let their developers take the DIY approach. But software QA is a painstaking, time-consuming process. It's unlikely that your development team has time to go through the process or learn how to use the necessary tools. SQA also requires a lot of knowledge and specialized tools, which may take even more time and capital for your developers to acquire. So a company can waste time and resources before deciding they need a software quality assurance pro.
Developers will always naturally test their own code. But it's tough to spot your own mistakes. It's much easier to identify an error in something someone else wrote. Plus, a QA can look at the software from the customer's viewpoint. That third-party insight can lead to significant adjustments that take a piece of software from adequate to outstanding.
What's the Best Way to Bring a Software QA Professional Onto Your Team?
QA & software testing professionals can help refine your software, look for bugs and errors in the code, and test the software in real-world conditions to reduce the financial risk your company is taking on. Their hard work can ensure that your company puts out a great product built to meet your target customers' needs.
So what's the best way to bring a software quality assurance professional onto your development team? You can:
Hire a full-time team member. A full-time in-house software quality assurance engineer will be the more expensive option, but it's the way to go for some companies. Having an on-staff software QA may be beneficial if you have a full-time development team. They can work on projects from the start and be dedicated to QA'ing every project you launch.
Outsource your QA. For most companies, this is a viable solution that requires less capital expenditure and more flexible long-term solutions. Outsourcing allows you to bring on a QA pro as and when you need their services instead of paying for another full-time employee. You get their expertise at key development points on your project and pay only for the time you need. It can result in faster time-to-market without too much investment.
Conclusion
If you want to outsource your software quality assurance needs, ParallelStaff can help. We're a nearshore IT outsourcing company that can help you find the right tech person for your project. Our knowledgeable team members work within your time zone so that you can retain precious development time. Our QA pros can provide fast feedback and efficient testing on your software so you can develop the best final product.
Let's talk if you are ready to hire a new software QA team member or another IT professional. Schedule a meeting with us today to learn more about our nearshore IT outsourcing services.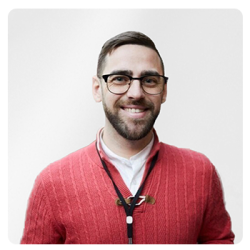 Latest posts by Richard Wallace
(see all)