Let us imagine: you're the CTO or CIO of your company. Some of your top responsibilities include developing, managing, evaluating, and implementing the company's technological resources. Alternatively, you're the technology director tasked with project management, presenting plans and budgets to other departments, recruiting new team members, etc. However, one thing's for sure: there are certain derailing challenges that you must circumvent to execute your duties successfully. Some of the top bottlenecks that you may experience include hiring qualified candidates, talent management, and organizational structure. Today, we introduce nearshore outsourcing, an ingenious and cost-efficient strategy for attracting the most qualified, loyal, and result-driven software engineering teams. In this comprehensive post:
What is nearshore outsourcing?
What are the advantages of nearshore outsourcing?
How do you find the best nearshore software development team?
Keep scrolling, and you'll find answers to all these questions!
What Is Nearshore Outsourcing?
Nearshore outsourcing, aka nearshoring, is the practice of delegating IT-related works or services to experts in neighboring countries. For instance, IT companies in the US can outsource part of work they can't perform on-premise to a team from Canada, Latin America, or Mexico.
The core idea of nearshoring is to seek expert-based (yet cost-efficient) assistance with IT tasks while staying current with your time zone. Please note that you can only outsource to experts from nearby countries to offset communication and travel expenses as well as cultural and language barriers, hence the term nearshore outsourcing.
What Are the Advantages of Nearshore Outsourcing?
The fast-paced digital transformation experienced in the past decade has opened doors to numerous tech opportunities, and nearshoring is no exception. IT companies have found nearshore outsourcing to be a critical solution for overcoming overseas partnership challenges, and above all, seeking the best quality and affordable services in their geographical proximity.
Here's an in-depth review of the top benefits of nearshore software development outsourcing:
Cost-Efficiency
Enhancing productivity while saving on costs to boost returns is every goal-driven company's ultimate desire. As much as you wish to retain work and production within American borders, your sense of patriotism may take a toll on your finances as local talents are costlier and limited. On the flip side, nearshoring provides access to a larger talent pool of highly qualified software developers. Besides, unlike overseas partnerships, you'll spend less on flight expenses in case there's a need to travel.
Ease of Communication
Frictionless communication is the foundation for optimal productivity in any company's teams. It guarantees quick, effortless, and affordable means to exchange ideas, make critical decisions, and collaborate on team projects. Well, that's a feat you can only realize through nearshore outsourcing rather than overseas partnerships. When your outsourced teams come from nearby countries, it becomes effortless to hold meetings since your working hours are similar and there are no language barriers.
Time Zone Similarities
The most prominent limitation of effective communication is time zone difference. Nothing can be more inconveniencing than setting up an international call or chat with a partner whose time doesn't align with yours. Luckily, nearshoring means working with IT companies in similar time zones or insignificant differences in the hours. Additionally, by sharing the same working hours and daylight, arranging meetings or setting up a call won't be a struggle.
Cultural Alignment
Cultural diversity can result in far-reaching challenges such as communication, organizational structure, work ethics, decision-making, company values, and more. Fortunately, that's solved by nearshore outsourcing since geographically proximal countries tend to share various cultures and are accustomed to similar work ethics, dynamics, and customs.
Tips for Finding the Best Nearshore Software Development Team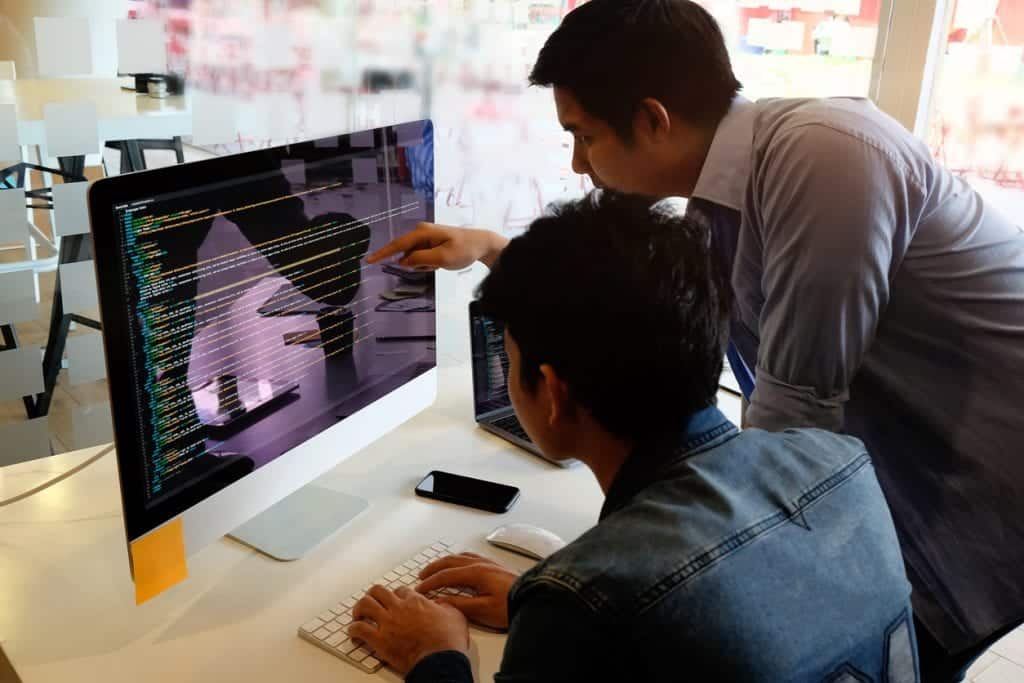 Sourcing for the best outsourced software development teams may seem easy from the outlook. But the truth is, it requires a detailed strategy and planning to ensure that the company has all the necessary resources to help you reach your goals independently. Below are the top five tips to help you land the best nearshore partnerships:
Have Clear-Cut Requirements That Reflect on Your Objectives for Your Nearshore Outsourcing Team
To create the best nearshore partnerships, the first step is bringing together everyone in your team and clearly defining your company's objectives. This involves establishing clear-cut requirements that are specific, precise, and hassle-free to understand, thus eliminating any confusion when engaging your partners.
Create a List of Potential Nearshore Partners and Monitor Them Closely
Before boiling down to one nearshore team, you want to consider several candidates and study them in detail. Do they lead a transparent business with no hidden service costs? What services do they provide, and what do previous customers have to say about them? These are some of the questions you should seek answers to ensure that you get the best nearshore team.
Does the Firm Have the Necessary Resources To Complete a Project?
Software development requires the most updated tech tools and qualified personnel for successful project delivery. Before signing the contract with a nearshore company, you want to ensure that their staff is highly trained and they have the required tools for effective software development.
Ensure You Have at Least One Common Language
We can't stress this enough; frictionless communication is the cornerstone of nearshore project success. As such, it's paramount that you partner with a company with the same language proficiency as yours. That way, it becomes easier to build strong and efficient bonds for the sake of connectivity and collaboration.
Hold Meetings Before Beginning Your Partnerships
Engaging your nearshore teams through meetings enables you to draw a clearer picture of the teams you're going to work with. Besides, prior interaction and knowledge exchange with your outsourced team bring valuable insights and experience that may be beneficial in the future.
Are You Ready to Save up to $10,000 Through Nearshore Outsourcing?
Nearshore development is the single most critical tool for companies looking to scale smartly and enjoy faster growth. The work delegation technique is highly cost-efficient, easy to implement, and opens doors to a vast talent pool. Remember, finding the best nearshore partner requires adequate planning to ensure that the company under consideration ticks all the boxes for acceptable work values.
Have you been struggling with finding and recruiting the most qualified developers for your team? Don't worry; Parallel Staff is here to fill that void. By leveraging our nearshore outsourcing services, you gain access to over 50,000 most qualified, affordable, loyal, and English-fluent software developers. And the best part? The recruitment process is 100% effortless and risk-free. Additionally, we can help fill your vacant positions in just five business days.
So, don't get left behind. Contact us now, and let us connect you with the best nearshore teams!
Latest posts by Rick Wallace
(see all)