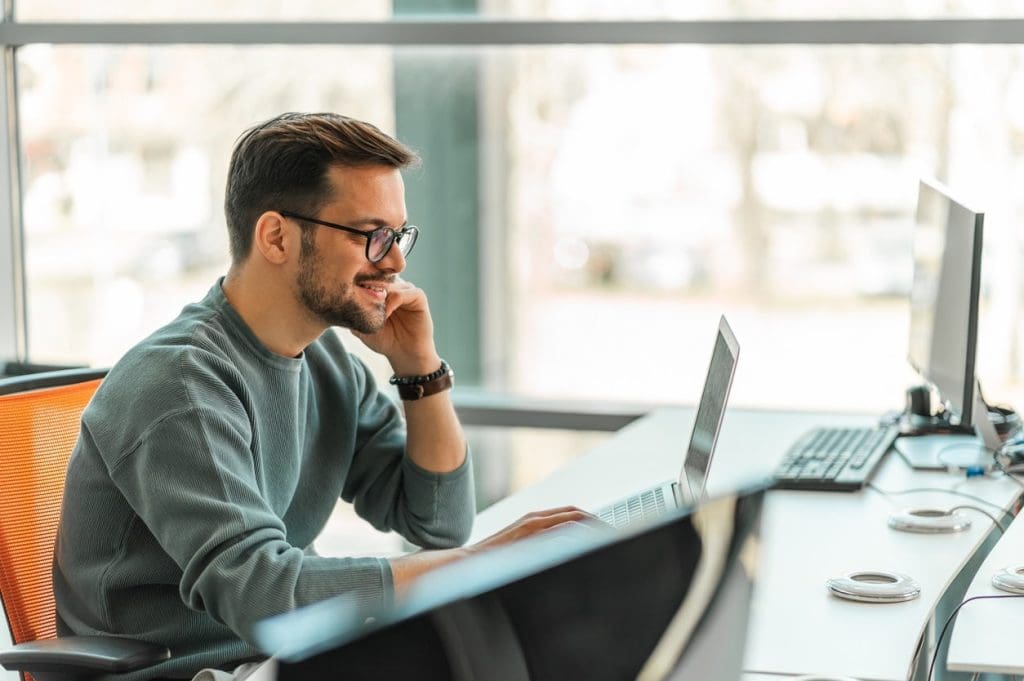 A recent survey found that by early 2022, 60% of IT organizations outsourced part or all of their development tasks. It's no wonder why large corporations are outsourcing 68% of their workload to an IT outsource company — 18% more than small and mid-sized organizations. Larger companies are turning to onshore, nearshore, and offshore professionals to preserve capital, reduce costs, improve operational flexibility, increase service levels, and reduce management overhead.
As time progresses, the levels of outsourcing will gradually increase due to the ability to deploy new capabilities rapidly. Onshore technology solutions are popular because they save time, effort, and money while removing the need for additional in-house specialists to be employed. 
But how should a Chief Technology Officer select an IT outsource company that will help drive the business to success? Technology solutions are critical for businesses today, but choosing an IT outsourcing company can be daunting. 
This guide provides an outline and what questions to ask when deciding. Here's what to expect from the right IT outsource company:
Matching business goals and expectations.

Communicating time and budget constraints and data security needs

Knowing the flexibility and opportunities of swift team scaling

Asking potential companies about their track record, references, fees, and security measures

Confirming technical seniority and project security needs
Ultimately, the right IT outsourcing company meets all your criteria and provides a solution tailored to your needs. 
By following this guide, you can be sure to select the best possible partner for your business.
How to Find the Best Outsourcing Partner for Your Company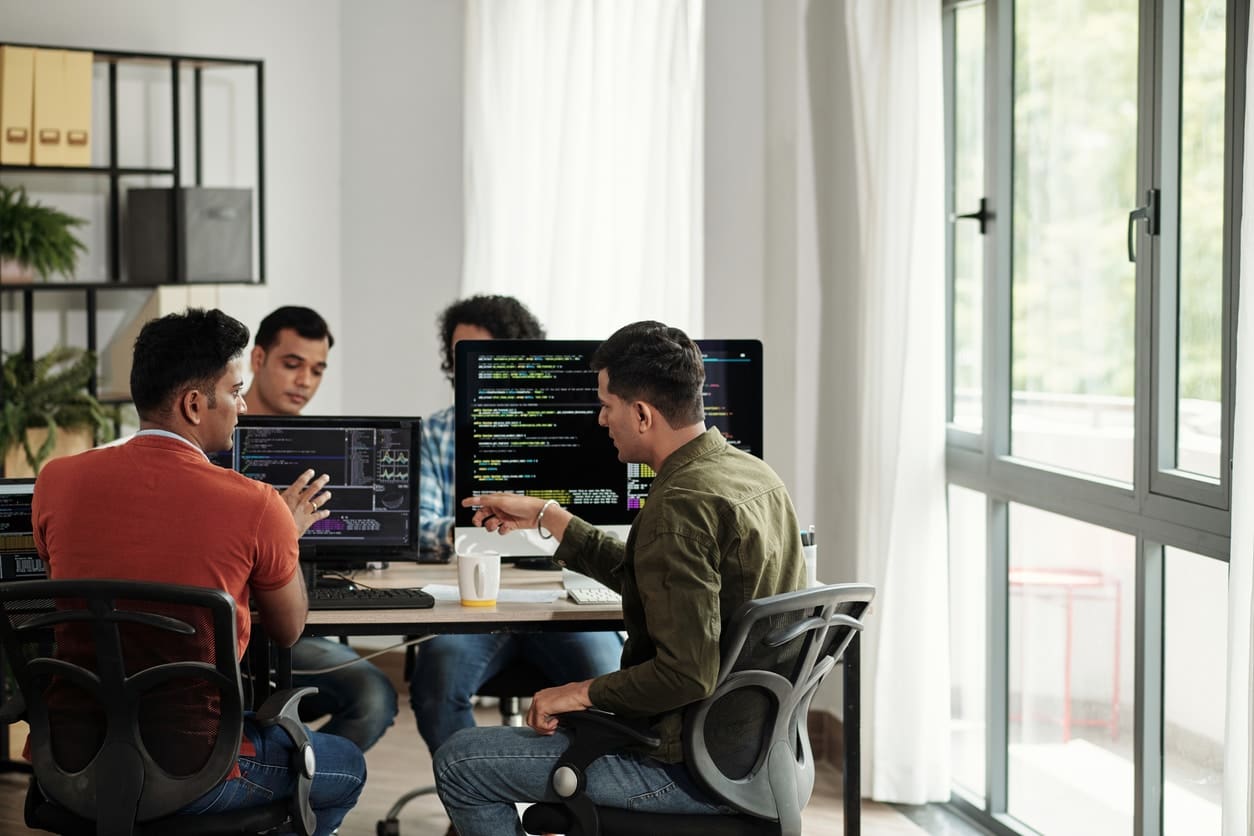 For the last several years, there's been an ongoing debate in the tech world about whether to outsource software development or keep it in-house. Of course, both approaches have pros and cons. But ultimately, the decision comes down to what's best for your company. 
If you've decided to seriously consider outsourcing software development, choosing the right outsourcing partner is critical to your future success or failure. Here are some steps to follow for CTOs who may be struggling with this decision:
1. Establish Criteria: Setting Reasonable Goals and Expectations With Your IT Outsource Company
As you establish criteria for what you need in an IT outsourcing company, keeping your business goals in mind is essential. How does the outsourcing partner help achieve them? What are your expectations regarding cost, hiring time, and the result? 
Finding a match will be much easier when you know what you want from a partnership. Consider all the following factors when selecting a provider:
Fees:

Ensure you understand the fee structure and that it aligns with your budget.

Security Policies:

What security protocols does the provider have in place? Do they meet your standards?

Range of Services:

Does the provider offer everything you need? Are there any gaps in their services?

Hiring Model:

What kind of hiring model does the provider use? Is it flexible enough to meet your needs?

Flexibility to Scale and Reduce Capacity:

Can the provider adjust their services as your needs change? Are they able to scale up or down as needed?
2. Ensure Compatibility: Methodologies and Approaches
When outsourcing software development, you must consider the members' technical skills and the potential partner's mindset. In addition, you want to ensure that they share your values and beliefs. Also, confirm that their approaches and methodologies are compatible with your own.
Once you've identified a few potential partners, the next step is to interview their representatives. Ask about their expertise and availability, and get a sense of their team's overall approach. After that, you'll have the final say on who you work with and ultimately avoid the lengthy vetting process.
At ParallelStaff, we extensively evaluate our members' technical skills and mindset to ensure they're a good fit for our partners and allow you to vet the professionals before starting.
3. Review the Partner: Getting Insight Into the Company's Work
Ask vendors to provide references from previous customers and find out their experiences. Check out the testimonials on their website, and feel free to ask for a few more. Read online reviews of the company, and talk to people in your network who have dealt with them before. 
It can be a great way to understand how they handle projects, customer service, and challenges. Make sure to verify all the details, and ask questions to help you make an informed decision.
4. Establish a Foundation of Trust: Achieving Cross-Cultural Alignment
You must ensure that your partner and its members understand your culture and values, which will help avoid misunderstandings or issues further down the line. One way to assess cultural compatibility is to look at how well the outsourcing partner communicates with you and your employees. 
All of these factors will give you a good indication of whether the IT outsourcing company is a good fit for your business. Look for businesses that offer:
Timely responses to queries

Quick reactions to issues

Proper communication about assigned tasks and deadlines
5. Check the IT Outsource Company Models: Onshore, Nearshore, or Offshore?
Another thing to consider is whether the IT outsource company members are onshore, nearshore, or offshore. A significant time difference between your two countries could make communication difficult and delay getting work done. 
Therefore, it's essential to make sure that you choose a partner in a similar time zone or plan projects accordingly to avoid any potential problems. Lastly, remember to consider if staff augmentation would be a better solution.
6. Identify an Onboarding Plan: Maximizing Efficiency Through Strategic Planning
The last thing you want is to work with an IT outsource company that needs a lot of help understanding the importance of planning and budgeting for a project. A great partner will take the time to understand your goals and objectives and then create a clear plan for how long it will take to finish the project. They will also be able to tell you how many people will be needed to complete the project and the estimated cost.
With ParallelStaff, just share your job description with us, and we will vet who would be the best fit for the role. Then, we will provide you with a list of qualified candidates and an assessment of each person's skills and experience. Then, when onboarding your new team member, the process is seamless.
7. Confirm Security Protocols: Protecting Sensitive Information
As an IT leader, data security will always be one of your top concerns. You need to know that your company's data is safe and handled appropriately. For example, when outsourcing development or testing tasks, you provide sensitive information to another party. 
Ensure that they have an adequate privacy policy and know how to handle data correctly. One way to do this is to sign non-disclosure agreements with both partners and teams. It will help ensure everyone knows what is expected of them when handling data and confidential information. 
8. Don't Leave It Until Later: Monitoring Projects From Day One
You must begin the project by having regular check-ins with your team or specialist. It will ensure that the project is moving along as it should and that there are no hiccups. Additionally, closely monitoring the project process is essential to ensure that your outsourcing partner is a 100% perfect match for your company. 
If something seems strange or you need help understanding a decision made, feel free to ask directly. Also, remember that there are some things only employees of your company should do, so it is vital to be clear about what those things are from the beginning.
30 Questions to Ask When Choosing an Outsourcing Provider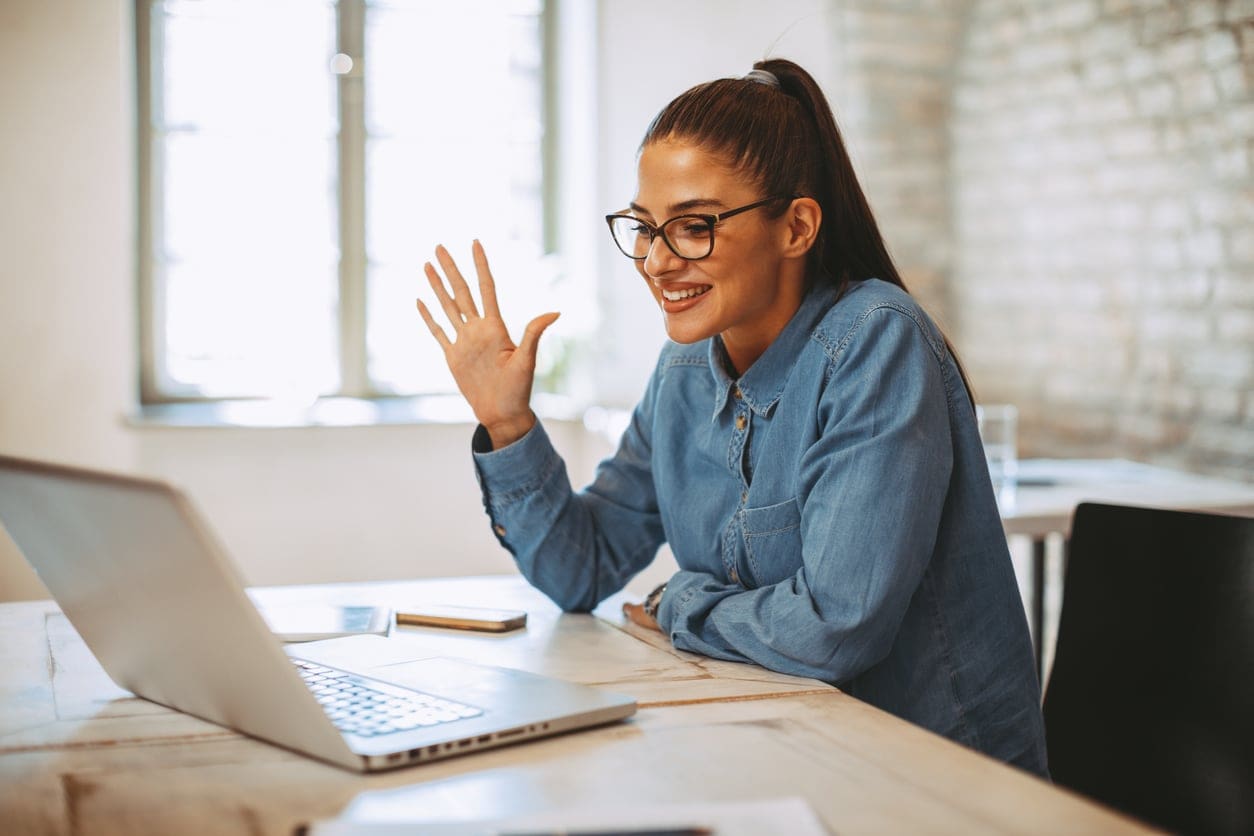 Outsourcing is a great way to supplement your in-house software development team. However, businesses face the challenge of selecting the right provider based on their needs and preferences. To help you make an informed decision, here are 30 questions you should use as a general outline when choosing an IT outsource company:
General Questions
What services does the provider offer?

Are there any specialized services available?

What is the pricing structure for different types of services?

How experienced are the developers?

What kind of quality assurance processes do they follow?

Do they have expertise in specific programming languages or frameworks? 

How do they handle client communication and feedback?

Do they provide a project management process to ensure timely task completion? 

How quickly can they respond to changes in requirements or specifications? 

What kind of support do they offer after the completion of the project? 

Do they have experience with similar projects that your organization requires? 
More Specific Queries
Are their developers certified or accredited by reputable organizations such as Microsoft or Oracle? 

Is there a process for managing risks associated with software development projects? 

How secure is their infrastructure for storing data related to projects? 

What measures do they take to protect confidential information from unauthorized access or disclosure? 

Have they experienced working with clients from related industries? 

How often do they communicate progress updates and reports on project milestones achieved during development cycles? 

Are there any additional charges for extended maintenance and support after the completion of the project? 

What steps do they take to ensure that all deliverables meet client requirements?

Are there any limitations regarding software functionality to consider before starting work?

Can the developers in the IT outsource company access up-to-date industry news, trends, and technologies?

Are there any restrictions on license agreements related to third-party software components used in development processes?

What measures do they take to integrate new technologies into existing systems without affecting stability?

How transparent is their code review process, and what methods do they use for code optimization?

Is fault tolerance testing included in their development process?

Do developers have access to specialized tools such as debugging tools, performance monitoring tools, etc.?

Can the provider provide references from previous clients that may verify the quality of service offered by them?

What steps does the provider take when problems occur during development cycles?

Are developers familiar with best practices related to system security and user authentication mechanisms? 

How familiar is the IT outsource company with emerging technologies such as artificial intelligence, machine learning, etc.?
Why Choose ParallelStaff as Your IT Outsource Company?
When it comes to software development, you need to find the right partners to help you execute your vision and scale your business. That's where we come in. 
We understand the importance of building trust with our clients and ensuring customer satisfaction. 

We have a team of well-tested developers who can help you with all aspects of software development, from front-end to back-end and everything in between. Also, we deal with administrative and HR processes so that you can focus on what you do best.

Our three-step hiring process is designed to be simple and efficient so that you can get started quickly. Because we only work with the best experts in the industry, you can be confident that you're getting the best possible value for your money.

We believe in honest communication and complete transparency, so you always know what's going on with your project. We also offer comprehensive project support so that you don't have to worry about sudden challenges. Our goal is to provide top-quality projects that meet or exceed your expectations.
You can read our reviews, case studies, and other materials to learn more about us. Our team's dedication will deliver reliable results that exceed your expectations. Also, we are confident in our ability to provide quality services for any project size and complexity. 
As a testament to this, leading brands trust us with their software development needs. ParallelStaff is committed to helping you achieve success in your projects. With our experience and expertise, you will get the best value for your money. 
So, book an intro call with ParallelStaff today and see how we can help you succeed with your software development project!
Key Takeaways
To find suitable partners, we recommend the following:
Defining and matching goals and expectations

Making sure the company culture is compatible

Checking testimonials and references 

Inquiring about privacy policies and data security

Verifying development capacity is sufficient and flexible enough to adjust as needed

Avoid outsourcing significant tasks related to core intellectual property

Ask questions like the track record, fees, contract equipment & software before deciding
In conclusion, selecting an outsourcing partner is a decision that requires careful consideration. However, following the steps outlined in this blog post and conducting the necessary research, you can find a reliable outsourcing provider to help your business achieve its goals. 
With ParallelStaff at the top of your list, you can be sure to benefit from our IT outsourcing expertise, professionalism, and commitment to service excellence. Contact us for more information.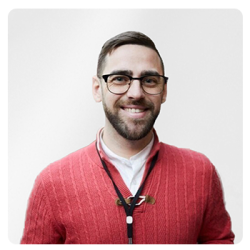 Latest posts by Richard Wallace
(see all)