Nearshore software outsourcing: is it the right solution for your business? Many business owners find themselves wondering whether outsourcing their software needs is the right solution. Will it increase your costs? Leave you providing less-effective solutions for your customers? Nearshore software development may actually have more advantages than you think. Take a look at these three intriguing facts and how they could influence your business.
1. With Nearshore Software Outsourcing, You Can Save 100% on Recruitment
Many businesses find themselves facing immense costs when they bring a new software developer onto the team. In fact, hiring and recruiting a new software developer for your team can cost $50,000 or more, depending on your process and the specific skills you need. If you need niche skills or a highly-skilled software developer, you may find yourself paying even more. You have to consider the cost of actually posting the job, the hours lost to interviewing candidates, and the cost of flying out candidates or otherwise bringing them in to interview. Then there's the cost of onboarding: the hours and materials spent in training your new software developer and ensuring that they have the tools they need to be an effective member of the team.
By hiring a nearshore software development team, you can cut down those costs.
Get Access to the Team You Need Without Having to Put It Together on Your Own
Whether you already have a team of software developers and simply need to replace one or two members or you need to create a team to deal with a new app or platform, you can rely on nearshore software developers to get the job done. Instead of having to build that team yourself from scratch, you can turn to a team of professionals. As a result, you'll find yourself spending less time onboarding those new team members and sharing information and more time with them working on the platform you need.
Access Team Members With a Wide Range of Skills
When you hire a software development team, you have to look for the specific skills that will fit your needs, whether it's the right coding language, the ability to build security into your program or platform, or the ability to troubleshoot those tricky bugs that are stopping your new software from working as effectively as you had hoped.
A nearshore software development team, on the other hand, likely already has those skills in place. The company has an entire team already operating with the advanced skills you need to build your app, troubleshoot your problems, and move forward with your goals.
Scale the Size of Your Software Development Team More Easily
Your software development needs can change abruptly. You may need to scale up your team abruptly in order to meet unexpected deadlines or scale down. Each time you scale the size of your team, you have to recruit new team members. Alternatively, let existing team members go, which could make it more difficult to recruit in the future. With a nearshore software development team, on the other hand, you'll have the ability to quickly scale your software development team according to your current needs, which can make it easier for you to meet the challenges in front of you.
Related Post 👉 Business Scalability: Unlocking Growth Potential through IT Outsourcing
2. Chances Are, You're Already Outsourcing to Eliminate (Or Decrease) Overhead
Most businesses outsource a variety of services in order to eliminate many of the overhead costs associated with bringing those people onto your team directly. Unless your business specializes in finance or marketing, for example, chances are, you're outsourcing those services. You might outsource your cybersecurity needs in an effort to keep your business safer.
Nearshore software development outsourcing is no different. With your nearshore software development team, you can reduce or even eliminate many of the costs you might otherwise face.
Avoid Paying for Time You Don't Need
An in-house software development team may have periods of downtime. You may, for example, not need your software development team as much when your app is up and running smoothly and you have no new features that are urgent to add. On the other hand, there may be periods when you need your team operating at peak efficiency in order to increase their overall success rates.
A nearshore software development team makes that easy. By utilizing nearshore software outsourcing, ensure that you have the team on hand that you need when you need them. For example, if there's a problem they need to troubleshoot or a new piece of software to push out. However, you can also easily scale down those needs when your software development needs change.
Avoid the Cost of Benefits, Office Space, and More
Bringing on more in-house team members brings along a lot of overhead costs. Your software development team wants the same benefits offered to your team: insurance, vacation time, sick time, etc. Not only that, you'll need office space to house your software development team, including individual offices, conference rooms, and plenty of space for both collaboration and individual thinking. Furthermore, take into account the equipment needed for your software development team to perform daily responsibilities.
All of those costs can add up fast, especially when you find yourself dealing with a large team of software developers. When you use nearshore software outsourcing, on the other hand, you won't have to worry about those overhead costs. Instead, you can simply focus on the direct cost of the services you need. You'll also be able to utilize your existing office space more efficiently since you won't have to make room for an expanding software development team.
Related Post 👉 How to measure the ROI of your IT Outsourced Software Development Team
3. Nearsourced Software Development Teams Acquiring Top Talent Quickly and Cost-Effectively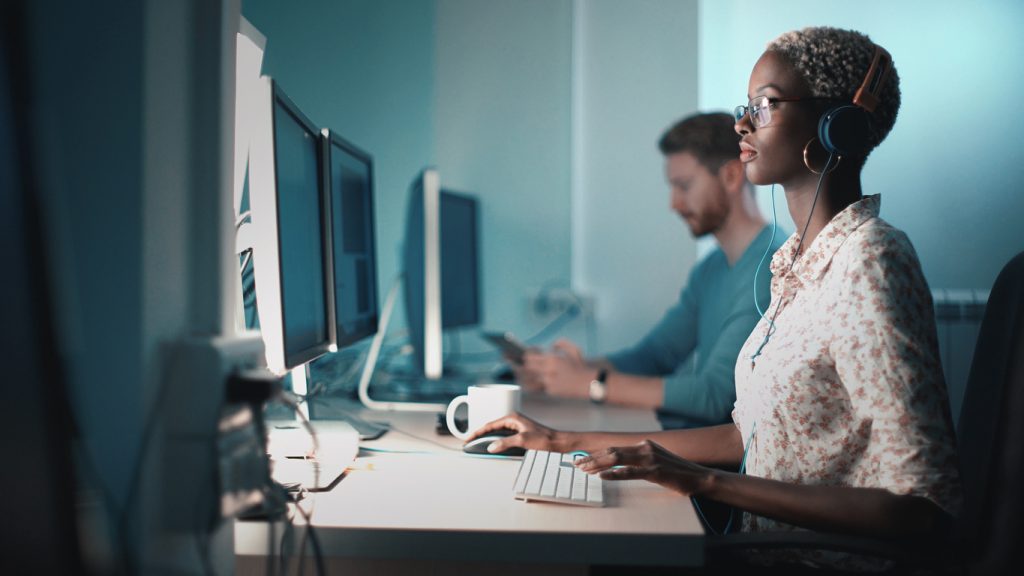 Your business has a specific specialty. You're known for that specialty both inside and outside of your industry, and you've worked hard to create your place. Chances are, you know how to recruit within that space: where to find the top talent, how to judge applicants based on their skills, and how to ensure that you have the tools and skills needed in place when you need them.
Unless you focus on software development, however, chances are, you aren't going to be able to find software developers as efficiently. You don't have access to a pool of software developers that are clamoring to work for your company. You may need to work with an experienced recruiter in order to find them at all.
Then there's the cost of hiring: often, software developers may be more expensive to hire than you think.
Nearshore Software Developers Already Have the Latest Skills
When you work with a nearshore software development team, you'll already have access to the latest skills. You won't have to recruit team members who have those skills–or try to figure out what they are. Instead, you can trust that your nearshore software development team will maintain access to the latest skills, including ensuring that their employees have access to the latest training.
It's also important to note that when you work with a nearshore software development team, you'll have access to a team of software developers with a wide range of skills. In many cases, you may need to hire several individuals to bring that full range of skills to your team. This can prove very expensive, particularly if you don't actually have enough work for all of them. When you hire a nearshore software development team, on the other hand, you'll have access to a wider skill set.
Related Post 👉 Why do you need a Custom Software Development Team?
Nearshore Software Outsourcing Is More Affordable Than Trying to Hire New Team Members
Hiring a new software developer can prove extremely expensive. Software developers near you who work with software development companies are generally highly sought-after and expect a high salary. Finding an affordable software developer who has the skills you need can be extremely difficult. A nearshore software development team, however, already has access to team members who have those skills–and they're much more affordable than trying to bring individuals with similar skills onto your team.
Is nearshore software development the right solution for your needs? Contact us today to learn more about how our skilled, experienced team of software developers can help you advance your business while decreasing your costs over hiring a team member directly.
Latest posts by Rick Wallace
(see all)