Outsourcing IT tasks to professionals can benefit your business in numerous ways. But it's important to take the right approach to IT services outsourcing. It's not enough to simply outsource those critical tasks so you can focus more on other matters. You also need to select the right services and experts to get the best results.
When considering IT Outsourcing services, there are many advantages that you can enjoy. With the right outsourcing solution, you can get the results you want from these services.
The Benefits of IT Services Outsourcing
There are many benefits you'll find through reliable IT services outsourcing with the right approach. Some of these specific benefits include the following:
Reduced IT Costs
Outsourcing (with the right strategy) is a great way to save money. But you should also ensure you hire the right professionals. The key is to balance talent with cost reduction to get the most from your IT services outsourcing.
When you outsource IT services, you'll be able to save both time and money on hiring employees, training them, and obtaining and providing benefits packages. You can also avoid paying for the storage of hardware and other supplies you would otherwise need to procure on your own. 
Additionally, you can avoid getting locked into long-term contracts and only pay for the services and projects you require. 
Ultimately, you can save more money in the long run with IT service outsourcing, which will maximize profitability without hindering the quality of IT services you receive.
Related Post 👉 How to Save Hundreds of Thousands of Dollars Using Nearshore IT Services
Focus on the Core Functions of Your Business
Another key benefit of IT services outsourcing is the ability to redirect more focus and resources to more important matters. According to one study by Deloitte, 65% of respondents found outsourcing helps them focus more on core functions. 
Conversely, if you relied on entirely in-house IT departments, your staff wouldn't be able to spend as much time helping grow your business because they're too focused on mundane tasks. You might also need to assign certain members of your team to tasks they're not comfortable or experienced with. But you can avoid this by hiring outsourced experts with more experience handling these tasks. 
The ability to grow your business more efficiently further increases profitability. It helps your bottom line as you remain comfortable knowing your IT is in good hands.
Reduced Risk
You can also reduce the risks associated with in-house IT when you outsource to the right professionals. While in-house IT tends to be more reactive than proactive, outsourced IT tends to be the reverse. The ideal team will be able to identify any potential issues early on before they have the chance to worsen and address them. This early action prevents serious problems from compromising your operations. 
The best way to ensure your outsourced IT teams can mitigate various risks is to ensure they've worked with systems that are similar to yours. For example, there are IT professionals with more experience in telecommunications than in software development. Look into the kind of experience your outsourced teams have to gauge whether they're capable of identifying and averting the unique risks you face.
Boosted Productivity
The right outsourcing services can also help indirectly increase productivity; in fact, efficiency is the main reason 24% of small businesses outsource. This is achievable through certain types of value-added services that you can find with reliable outsourcing partners. You may have access to certain invaluable resources with the ideal team that you wouldn't have on your own. This can help significantly increase overall productivity. For instance, you might be able to implement tools that maximize security for your systems to prevent hacking and other security risks. Meanwhile, other systems can help connect your remote teams to ensure you're able to communicate with them as well as you can with your in-house staff.
Look into what kinds of capabilities your outsourcing partner has to determine how they can help you maximize productivity, efficiency, and profitability. Ensuring your outsourced team is the right fit will help you avoid potential pitfalls that you might otherwise encounter.
Related Post 👉 How to Keep Development Teams Happy and Productive?
More Flexible Workflows
Through outsourcing, you'll be able to increase the flexibility of your workflows by more effectively managing IT tasks. If you require a large number of employees to handle a particular task, you'll be able to find the right people for the job with the best outsourcing solution. This will eliminate the need to prepare beforehand by recruiting, hiring, and training employees, only to wind up letting them go when they're no longer required. 
Outsourced service providers understand that not every project will require the same resources. Some may require fewer, while others may need far more. But you can avoid any resulting complications when you have a flexible outsourced team by your side. Only hire people when you need them. Also, avoid the headache of hiring new employees or overloading existing staff with more work than they can handle.
Maintain Security and Compliance
Good outsourcing services will prevent your data from ever falling into the wrong hands or otherwise becoming compromised. Also, they'll help maintain compliance with PCI and other security standards. 
Many potential security risks could put your company at risk. But dependable outsourced IT teams will have the solutions and take the measures necessary to mitigate them. You'll never need to worry about sacrificing the security and integrity of your systems and data with the help of trusted outsourcing partners. 
All of these benefits make IT services outsourcing the right solution for many businesses. But you must find the right partner for the job.
The Visibility of Today's Nearshore Staff Augmentation Capabilities
One of the biggest issues that companies have experienced in the past with outsourcing services was limited visibility. Companies would simply outsource projects to experts and trust that these teams would do the necessary work. This would keep teams distant and limit the kind of communication that would otherwise benefit both parties. As a result of this disconnect, there was a higher risk of misunderstanding and errors.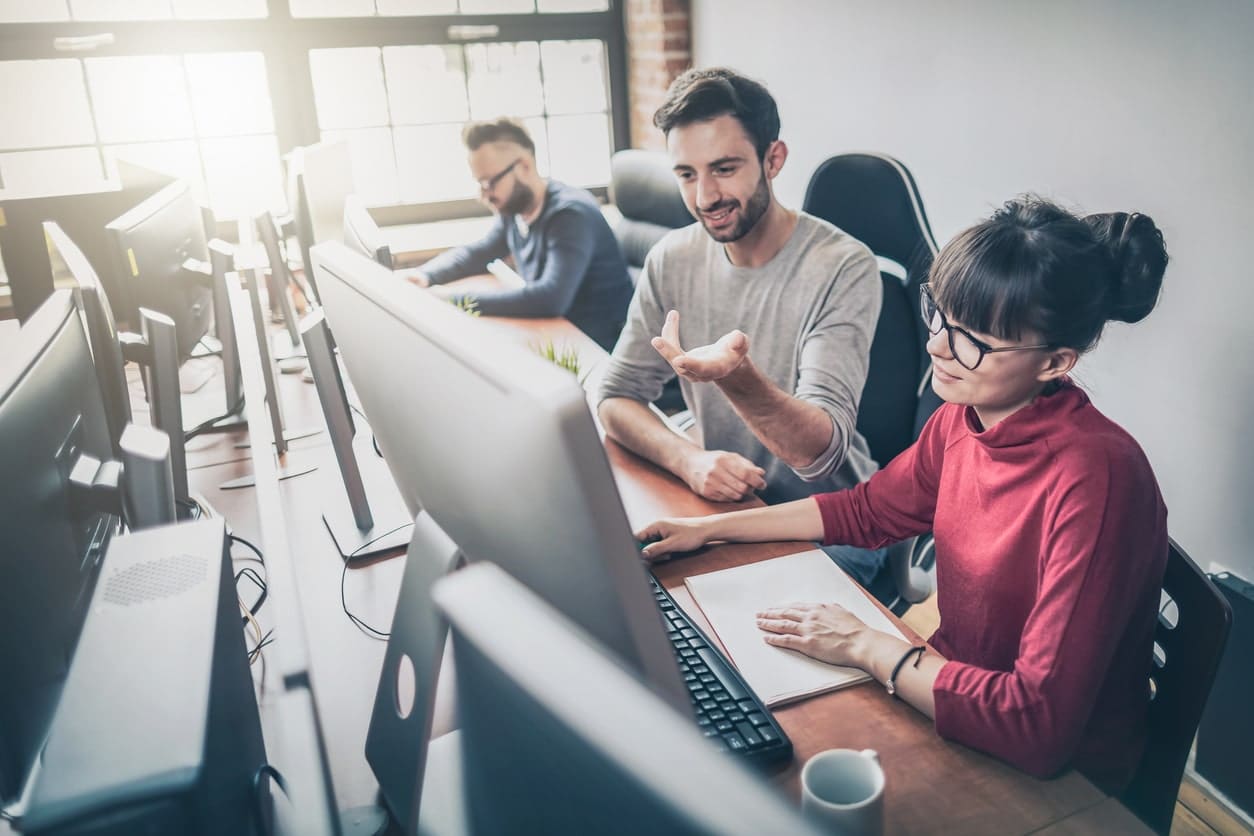 Often, companies experience these types of issues by outsourcing abroad to unreliable partners. Companies may experience communication barriers and a general lack of alignment of operations that hurts rather than helps their operations. 
With today's hybrid work environment model and the need for visibility and consistent communication between teams, more and more companies are turning to nearshore staff augmentation for IT services outsourcing. When working with nearshore outsourcing companies, you'll be able to benefit from the kind of transparency and dependability that you're less likely to get when outsourcing abroad.
Traditional outsourcing entails connecting with experts in countries overseas, like India and China. But nearshore staff augmentation puts you in touch with professionals in countries in the same hemisphere. You'll work with teams based in countries like Canada, Mexico, and various South American countries. This can provide certain benefits that you would miss out on with other outsourcing solutions.
Working with individuals in these locations will offer a level of transparency and communicability you won't find with offshore outsourcing services.
There are several key advantages of nearshore outsourcing that facilitate these core benefits, such as:
Similar Time Zones
Unlike their offshore counterparts, nearshore outsourcing companies operate in similar time zones to their clients in the same hemisphere. Having professionals working the same or similar hours helps ensure schedules are better aligned than what you would find with a team located overseas. 
You'll be able to set deadlines and develop timelines that are easier for these teams to follow. Also, you'll be able to communicate with them in real time. Also, keeping everyone on the same schedule prevents potential rushes and other issues that could otherwise compromise the quality and efficiency of IT outsourcing.
Similar Mindset and Culture
Another advantage of working with nearshore outsourcing companies is the ability to work with people who share the same or a similar culture and, subsequently, mindset. People in other North American and Latin American countries have similar cultural backgrounds and work ethics. This helps them collaborate with clients on the same side of the globe. There's a shared emphasis on teamwork and contributing to a larger group or project. That focus can make it easy to work with nearshore teams and complete projects with consistent efficiency and quality.
Related Post 👉 Why Hiring Mexican Engineers is a Good Idea
Fewer Language Barriers
One factor that can greatly help with communication is the lack of a significant language barrier. Many countries overseas don't necessarily prioritize English. But people in Latin American countries like Mexico, Argentina, and others tend to learn English early on in life. They're effective communicators, which can help prevent misunderstandings and general miscommunication that might otherwise hinder projects.
The Ability to Build Relationships
Through real-time communication and the ability to communicate more effectively, you can actually build deeper and better relationships with nearshore outsourcing teams. It's easier to integrate teams and individual professionals, which allows for better collaboration. External teams will also be able to adapt to your organization's unique needs and maintain consistent flexibility.
Access to Critical Technologies
Many nearshore outsourcing professionals have experience using some of the most state-of-the-art technologies to help with all types of IT tasks and projects. They can also learn about the technologies you're currently working with if they're unfamiliar with them and learn what they need to get the most from them. In turn, you and your outsourcing teams can remain flexible and get access to the solutions you need to succeed with any project.
Reduced Costs
Like other outsourcing services, nearshore outsourcing can help you save money on IT projects. While you might not save as much as you would with offshore outsourcing, you'll get access to more reliable and communicative professionals. They can help you keep deliverables on time and maintain quality with every service. 
The result is increased productivity, efficiency, and quality control, which helps your bottom line and results in long-term cost savings. At the same time, you also avoid paying full-time salaries and benefits that you would otherwise need to cover when hiring part- or full-time in-house employees.
The benefits of IT services outsourcing make it worthwhile in most cases, particularly if you don't have the in-house resources required to handle heavy workloads and maintain the efficiency of your operations. Outsourcing comes with many advantages that will give you everything you need to complete projects on time and with consistent quality. However, you also want to find a partner that can meet your needs when it comes to visibility and communication.
Get the Help You Need With Nearshore Outsourcing From ParallelStaff
If you want to be able to build a real relationship with the companies you outsource to, you're better off working with a nearshore outsourcing company like ParallelStaff. We can help connect you with the dependable and experienced professionals you need to help with any project while saving you time and money. You'll be able to access highly skilled experts in your industry who can learn the ins and outs of your project. Our professionals are also cost-efficient to help you maximize your profitability.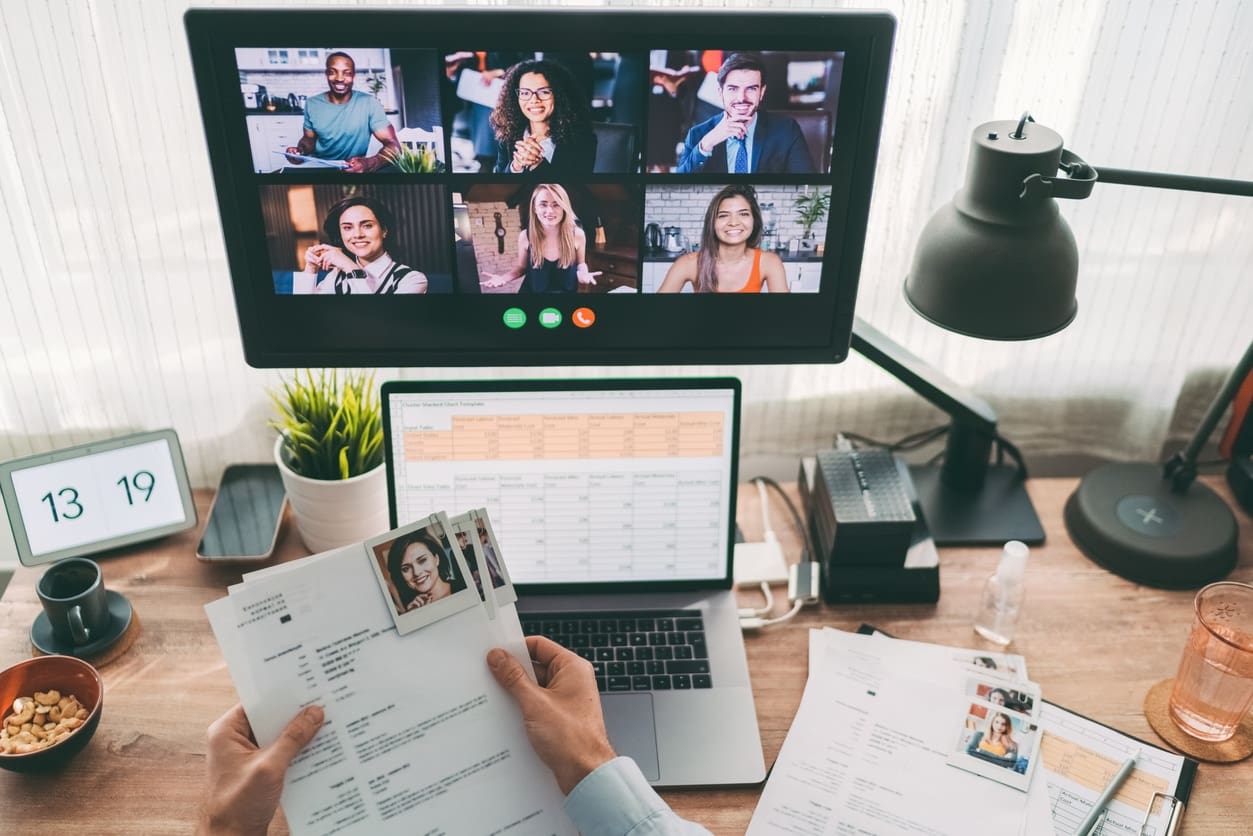 Depending on your individual needs, we can provide you with nearshore staff augmentation, dedicated teams, or software development services. Through staff augmentation, we'll connect you with Latin American software engineers who are ready to help your business flourish and scale your organization. Meanwhile, dedicated teams can devote the time and energy needed to any project. This eliminates the hassles of hiring full-time in-house employees. When it comes to software development, our experts can help develop everything from the simplest to the most complex development projects with the proper training, resources, and solutions.
Related Post 👉 Why ParallelStaff?
Regardless of what you require, we're here to provide it as your go-to nearshore outsourcing company. We make it easy to connect with the outsourcing partners you need for any project at any time. Ultimately, IT services outsourcing gives you the ability to ramp up your operations as needed.
To find out more about what we can do for you, reach out to us today. We're ready to help you build your team and provide you with the expertise and skills you need for your next project.
Latest posts by Rick Wallace
(see all)