As more and more companies look for cost-effective and reliable solutions for software development, they're turning to software development outsourcing. Nearshore software outsourcing offers many benefits that can help organizations in numerous ways by providing the right services.
If you're considering software development outsourcing as a means of helping your business succeed, the following is a guide to these services. We also discuss the pros and cons of different types of software development outsourcing and tips for integrating the best fit into your operations.
What Is Software Development Outsourcing, and How Does It Work?
Software development outsourcing entails companies hiring other companies to complete software development tasks. This frees up resources and time for in-house teams. These solutions could involve outsourced staff developing internal software for the client company or external software solutions for the client's customers. 
Over the years, a growing number of businesses have invested in software development outsourcing to handle many tasks and streamline their workflows. The world's outsourcing market has reached over $92.5 billion as of 2022, with IT outsourcing comprising the largest portion of this market at $66.5 billion. The market is expected to grow, with the software development outsourcing market specifically projected to grow a whopping 70% by the end of 2023. 
Depending on your needs, you can outsource a range of services, including:
Software Testing:

Outsourced teams could test software to ensure it's of the level of efficiency and overall quality it needs to succeed.

UX Design:

One of the main components of good software is a solid UX design, which outsourcing companies can facilitate, preparing software for use across all devices that run it.

Software Architecture:

Outsourcing providers can also help design every element of your software to give you the best results with your end product.

Consulting:

You may seek professional guidance for software development projects to help ensure their success.
Related Post 👉 Choosing the Right IT Outsourcing Partner: Key Factors for Success
Onshore, Offshore, and Nearshore Software Outsourcing
Based on your unique requirements, you may also use one of three main types of outsourcing. These options include onshore, offshore, and nearshore software outsourcing. 
With onshore outsourcing, you would turn to a company based in your country and work with their teams virtually or in person for more convenience. But the costs are often higher than with other options. 
Offshore outsourcing entails hiring a company offshore in countries such as India and Russia, which can be more cost-effective but more challenging because of potential language and cultural barriers. 
You can also opt for nearshore software outsourcing, in which case you would hire a company in a nearby country. This may help you cut costs while offsetting the challenges of working with offshore companies.
5 Pros of Software Development Outsourcing
If you're thinking about working with a software outsourcing partner, there are many benefits you can get from working with the right company. The following are some of the pros of software development outsourcing to consider.
1. Reduced Costs
One of the main advantages of outsourcing software development is saving more money. Ordinarily, companies would need to hire in-house staff to fill their IT departments, requiring business owners to spend more money and time recruiting and onboarding qualified employees. Additionally, companies would need to ensure enough physical space and equipment to accommodate in-house teams. 
But by outsourcing IT operations to others, you can avoid all the costs associated with bringing on new in-house employees without compromising the quality of work.
2. Get the Resources You Need for Every Project
If you want to maximize your resources, software development outsourcing can give you everything needed to complete your projects successfully. You'll be able to complement your in-house teams and give your company access to the best solutions available that help handle all IT tasks. Also, by outsourcing your software development projects, you can offload some of the more mundane tasks from your in-house teams, freeing them up to invest more time and attention to more of the most critical tasks. 
3. Improved Quality
The right outsourcing services will help you optimize the quality of your software products in a way that you might not be able to on your own. For example, you can outsource software architecture and testing to make sure your software functions the way it should at every level. This will be invaluable when developing software for internal or external use.
4. Faster Time to Market
Another key benefit of software development outsourcing is a faster time to market for your products. Getting access to all critical resources and optimizing workflows can significantly boost efficiency, allowing you to roll out your software faster than ever. At the same time, you can avoid any quality loss you might otherwise experience when increasing efficiency without the necessary resources.
5. The Ability to Focus on Core Competencies
By outsourcing the tasks that only hold your in-house teams back, your IT staff will be able to focus on what they do best. Your employees will be able to prioritize the work that matters most, helping your business grow in the long term. Your outsourcing partner will quickly learn what your projects entail. Then they can work to complement your teams, optimizing the use of your available in-house resources.
3 Potential Cons of Software Development Outsourcing
You'll find many benefits with software outsourcing. But there are some potential disadvantages to consider before selecting an outsourcing company, such as:
1. Barriers in Language and Culture
When outsourcing to companies outside of your own country, you may face certain communication barriers. These may be due to language or cultural differences. You may also work with a company operating in a different time zone. These issues are most common with offshore companies operating farther away from the client.
One of the best ways to overcome these barriers is to use nearshore outsourcing services. By working with companies that are located closer to your country, you can experience the benefits of other software outsourcing services without issues regarding language, culture, and schedules. For example, a company in the U.S. might outsource to a company in a South American country, where many people speak English fluently, share a similar work culture, and work within the same time zones. 
2. Quality Issues With Code
Choosing the wrong outsourcing services could also lead to code quality issues that might set you back. You may face these particular issues if you're unsure how to measure code quality and have less experience with coding.
However, you can mitigate this issue by choosing an outsourcing company with more coding experience and a proven ability to ensure quality is consistently good across every project. You should also be able to gauge quality through regular communication as your outsourcing partner updates you on the project throughout its timeline.
3. Compromised Data Risks
Another potential risk with outsourcing is compromised privacy and data. If your data doesn't have proper security measures in place, working with a third-party company could lead to system and data compromises that may put your project and company at risk. 
You can avoid privacy risks with the help of:
Secure contracts that establish intellectual property rights

Non-disclosure agreements (NDAs) that your outsourcing partners sign

Monitoring systems that keep track of all activity involving your project
Related Post 👉 Why do you need a Custom Software Development Team?
Common Types of Software Outsourcing Services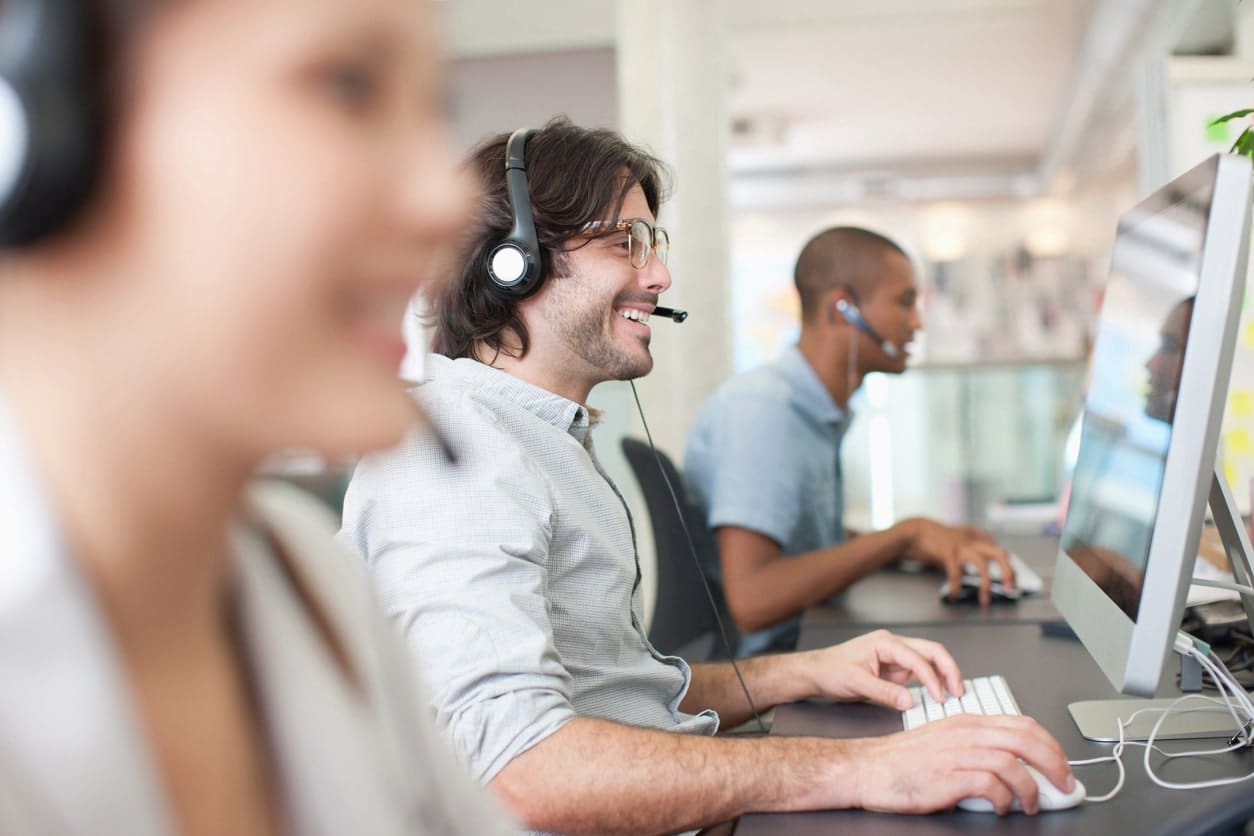 Not all software development outsourcing solutions are the same. It all depends on the types of projects you need to complete. Based on your needs, you might use the following services:
Dedicated Teams:

Some outsourcing solutions may involve entire dedicated teams of IT professionals who can work together to develop your software. The entire team may consist of everything from UX designers and developers to software engineers.

Project-Based:

Sometimes, you might need nearshore software outsourcing for an entire project from start to finish. Your outsourced team would learn the ins and outs of the project and see it through to its completion at every step.

Staff Augmentation:

With these solutions, your outsourcing partner would help you add staff to a project. But you would control the development project and all subsequent tasks involved.

Fixed-Price:

Outsourcing companies would negotiate a fixed price based on project specifications and a defined timeline. 

Time and Materials:

Unlike the fixed-price model, you might choose a time and materials model that bills you based on the amount of time and resources it takes to meet a particular end goal.
3 Best Practices for Software Development Outsourcing
When getting started with software outsourcing, the following are some tips for successfully implementing the right solution:
1. Determine What You Want to Achieve
The first step is determining what you want to achieve with your project. What is the extent of the project and the timeline you have in mind? Then, you can decide on the right outsourcing model based on your goals. After that decision, begin searching for a company that can meet your requirements.
2. Carefully Select Your Software Development Outsourcing Company
You must choose the right company for the job when outsourcing software development. Find a company that gives you what you need with the right type of services. Before you should choose an onshore, offshore, or nearshore company, determine their qualifications.
Do your research into each provider you consider before making your decision. Along the way, look for reviews or testimonials that detail their successes.
3. Launch a Test Project
Before beginning an actual project, you may also want to set up a test project with your provider. This allows you to see if the company can meet your needs. During a trial project, you can gauge the company's communication, time management, and software development skills, among other capabilities.
Related Post 👉 Why do you need a Custom Software Development Team?
Experience the Benefits of Nearshore Software Outsourcing
When seeking the right software development outsourcing services for your company and individual projects, consider nearshore outsourcing services. The right nearshore software outsourcing provider will connect you with software development teams in countries closer to yours. This helps you to save on outsourcing without the potential issues you might experience with offshore outsourcing.
To learn more about how ParallelStaff's nearshore software outsourcing solutions can fuel your business's growth, contact us today and find out what we can do for you.
Latest posts by Rick Wallace
(see all)