The tech sector is booming. Never before has demand been so high across all industries for technological advancements and digital transformation, and nearshore IT services can help organizations keep up. Advanced technology supplies consumers with conveniences in all areas of life and businesses with speed and efficiency. Digital services kept companies afloat during global pandemic shutdowns that no one was prepared for.
With such rapid expansion, it likely comes as no surprise that a significant and growing IT talent gap exists. According to Datapeople's 2022 Hiring Report, the available labor pool in the tech industry has decreased by 25%. But the number of available jobs has nearly doubled over the same period. A Gartner report revealed that IT executives cited talent availability as the main adoption risk factor for 75% of IT automation technologies and nearly half of digital workplace technologies.
These shortages present significant challenges for companies seeking to expand their IT teams or embark on new software development projects. So, how can businesses hire the tech professionals they need in such a competitive market? Nearshore IT outsourcing could be the answer. 
What Is Nearshore IT Outsourcing?
Outsourcing is the act of designating certain services to a third-party company. The solution may be used to:
Avoid the costs of infrastructure

Cut costs in comparison to hiring in-house staff members

Handle temporary increases in work requirements
Outsourcing can be particularly helpful in the IT sector, where both software requirements and education needs change quickly. Still, the talent shortage can mean that local outsourcing is more expensive and less accessible than in the past.
Nearshore IT outsourcing is the process of contracting an individual or a team from a nearby country to take care of specific IT tasks. For example, U.S.-based companies often outsource IT services to companies in Canada, Mexico, Costa Rica, or other parts of Latin America.
Nearshore IT services outsourcing allows a business to outsource IT requirements to a nearby country that operates in a similar time zone and follows similar laws for customer data and intellectual property. Nearshore IT services have the same cost benefits as local outsourcing. Also, it can add other advantages like avoiding challenges related to the talent shortage and increasing diversity in your organization.
Related Post 👉 Why Software Development Outsourcing? — Pros, Cons
How Nearshore IT Services Solve Common Issues for Businesses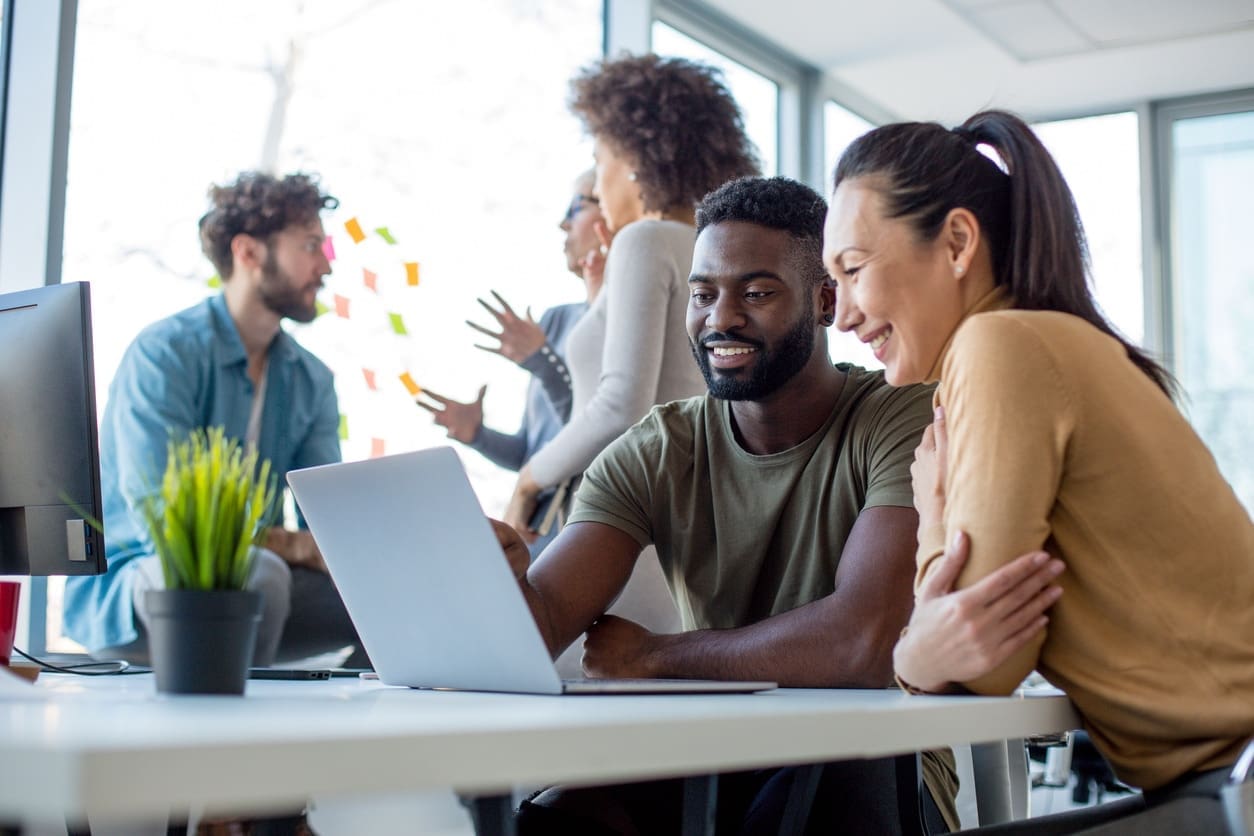 Running a business is a complex endeavor that requires versatility and sound financial planning. While company growth is a positive experience, it brings new challenges that must be solved through careful investment strategies. Software development and IT requirements for any company can quickly become complicated and expensive. But nearshore IT services offer a solution for many of the issues faced by businesses of all sizes.
Rapid Growth
A growing company symbolizes success and prosperity. In many ways, it can hardly be called a challenge. But growth requires space, which means making big decisions about your company's future. When your infrastructure can't keep up with company growth, you have to decide whether to invest in a new property or find a more economical way to keep up.
Nearshore IT outsourcing allows you to increase your infrastructure without expanding your physical space. Whether you need a larger IT department, new tools to maintain company growth, or a team to take on a special project, nearshore outsourcing offers the space and equipment you need to sustain company growth at a fraction of the cost of local expansion.
Limited Tech Knowledge
Large corporations might have internal teams for every aspect of the business. But this approach is rarely practical for small to medium-sized enterprises. If you're planning to develop an advanced IT team or enhance your current team with additional employees, it's often more cost-effective to outsource these new roles. 
For companies developing new applications or other software projects, outsourcing is even more practical due to the temporary nature of the project. By working with a nearshore company, you're likely to cut costs compared to onshore outsourcing. Simultaneously, you can maintain the convenience of real-time communication and have in-person meetings when necessary.
A Competitive Recruitment Environment
Most companies struggle to recruit and retain top talent during challenging economic times. The growing talent gap in the tech industry can mean that local talent is difficult to find. By partnering with a dependable nearshore IT outsourcing company, you can scale your team quickly with highly trained professionals prepared to fill vacant IT roles immediately.
Small Budget
Startups and small businesses need a way to grow but rarely have the funds to keep up with business needs. Increasing headcount and infrastructure is difficult for any company and practically impossible when you're trying to get your business off the ground. Nearshore IT outsourcing allows growing companies to move forward at a significantly lower price point than in-house expansion and even offers considerable savings over onshore outsourcing.
An Uncertain Future
Every successful company looks toward the future with a positive attitude and hopes for exponential growth. But investing responsibly is a critical part of scaling your business in a sustainable way. Nearshore IT services make it easy to expand services without needing to calculate expansion needs and potentially invest in more space or team members than you can sustain. 
When you work with a nearshore IT outsourcing partner, you can be confident that the infrastructure is already in place and can scale at a pace that meets your company's needs. Additionally, you can avoid the time and cost of training. Outsourcing provides you with access to a team of experienced professionals.
Nearshore IT Services Compared to Other Solutions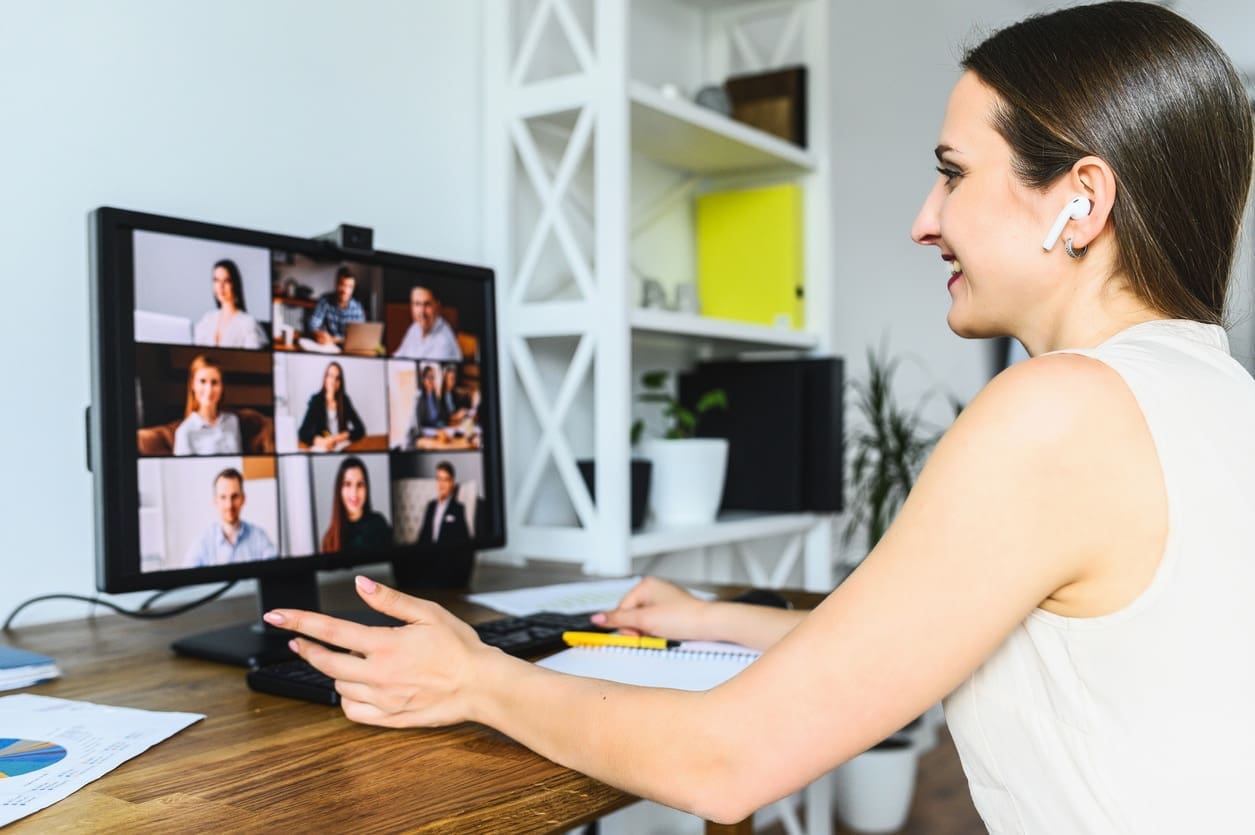 Growing businesses or those embarking on new software projects have options when it comes to taking on new challenges or scaling effectively. Each choice brings important advantages and potential drawbacks to consider. When determining if nearshore IT services are the right fit for your business, it's helpful to compare them to the most common alternatives. These alternatives are:
In-House Teams
In-house development refers to using your company's own employees and IT resources to maintain growth or take on a complex software development project. To utilize in-house teams for new requirements, you'll need the space, infrastructure, and capital to handle the recruitment and salaries of the new team. In-house development provides benefits such as in-person collaboration and ownership of infrastructure.
In contrast, when a company chooses nearshore IT outsourcing, there are no requirements to increase local space or infrastructure. Nearshore IT services provide your business with an experienced team, the required infrastructure, and real-time collaborations to meet your IT growth or software development needs. As a result, you can achieve the same goals at a fraction of the cost of in-house development.
Related Post 👉 Hybrid Teams: Combining In-house and Outsourced Talent for Optimal Results
On-Shore Outsourcing
Traditionally, onshore outsourcing is considered one of the most convenient methods of IT outsourcing. Since the tech sector is constantly evolving in both tools and knowledge, frequent communication and convenient collaboration are necessary. To avoid language and culture barriers, organizations often choose to outsource within their own country.
Onshore outsourcing involves hiring software development or IT professionals in the same country but not necessarily in the same city. Onshore outsourcing is typically more cost-effective than in-house development with minimal time-zone complications. But it is usually more expensive than outsourcing from another country. 
One of the biggest benefits of onshore IT services is that onshoring teams often share the same culture, regulations, customs, and language as the company they work with.
While the benefits make onshore outsourcing seem like the best possible match, there's still the question of cost. Nearshore IT outsourcing meets many of the same criteria as onshore outsourcing. For instance, the time zone difference between the client and provider is typically less than three hours, and neighboring countries often have similar languages and cultures. Nearshore IT services offer many of the same benefits as onshore outsourcing. They also provide access to a larger talent pool at a more affordable price point. 
Off-Shore Outsourcing
The most common form of outsourcing across all industries, off-shore outsourcing, refers to hiring a remote development team anywhere in the world. Off-shore outsourcing expands your talent pool significantly and cuts costs beyond that of all other choices. 
However, these benefits come at a cost. Often, time zone differences can be around 10 to 14 hours. This means there will be little overlap between working hours. Off-shore companies can significantly expand the diversity in your organization. But cultures are often so vastly different that performance is affected. Distance is also a factor. In-person meetings and even verifying the capability of vendors can be complex because of travel requirements. 
Nearshore outsourcing is likely to be more initially expensive than off-shore outsourcing. But hidden costs of off-shoring (like travel and poor quality) can add up. Additionally, nearshore outsourcing presents similar diversity benefits and a larger talent pool than local hiring. 
The biggest advantage of nearshore outsourcing over off-shore outsourcing is convenience. Nearshore IT services are provided by professionals that speak the same language as the companies they partner with. Time zone differences are minimal, cultures are similar, and travel times are significantly shorter.
Getting Started With Nearshore IT Services
If you've decided that nearshore IT outsourcing is the best way to meet your company's growing IT needs, you'll want to take a few steps to ensure your journey is successful. By planning ahead and making sound investments, you can quickly access the professional IT staff you need while staying within your budget. Follow these steps:
Identify Your Needs
There are various reasons that companies choose nearshore IT services. Before you invest in professional services, it's a good idea to identify your needs and get a clear idea of your expectations. Some of the most common reasons for nearshore IT outsourcing include the following:
Forming dedicated IT teams: Technology is constantly changing from year to year. Also, your employees are often forced to spend a significant amount of time focusing on tech issues. But

nearshore dedicated teams

allow you to create a tech team from skilled, reliable experts in your time zone without the overhead and training associated with hiring in-house. 

Augmenting your existing IT staff: Growing needs, turnover, and new projects mean your IT team can have gaps, overworking your current employees. When you use

nearshore staff augmentation, you can access the additional support you need to improve your workflow. When you utilize nearshore outsourcing to augment your existing staff, you can quickly and seamlessly ramp up IT operations.

Software development: New software and applications are critical to digitization efforts that improve customer convenience. But hiring a team for every advancement you need isn't economical or practical. Outsourcing is a practical solution for software development. But cultural differences can be a major disadvantage when considering design themes and referencing. Since nearshore IT outsourcing takes advantage of relationships with nearby countries, cultural differences are diminished.

Nearshore software development

outsourcing can provide you with the experts you need to build simple or complex software solutions to tackle your next development project quickly and with great results.
Related Post 👉 How To Increase Your ARR Using Nearshore IT Outsourcing
Find the Right Partner
Sourcing, screening, and recruiting IT experts takes time, money, and expertise. Navigating the nuances of nearshore outsourcing can bring about additional challenges if you're inexperienced with the process. By partnering with a nearshore outsourcing company, you can eliminate all of the confusion and quickly access the talent you need. 
When considering a nearshore software outsourcer, it's essential to understand the level of services provided. For example, do you want to be directly involved in assigning priorities? Or would you prefer to provide direction for a project and depend on the outsourcing company to handle the details? Additional considerations include the location of the company and the level of employee training provided.
To keep up with the pace of modern technology, you need to be able to scale your business and IT operations rapidly. When you partner with ParallelStaff, you can leverage all the advantages of nearshore IT outsourcing without losing the benefits of a dedicated team and talent.
It's our goal to deliver value to your customers with the best developers and software engineers to build value efficiently and at a reasonable cost. We achieve this by carefully vetting IT professionals to consistently deliver expert teams prepared to meet and collaborate in real time. Our existing network provides you with a professional team within two weeks prepared to seamlessly integrate with your existing IT staff. Let's build your team together! Schedule an intro call to learn more.
Latest posts by Rick Wallace
(see all)