From C-level suites to project managers, corporate professionals relying on proprietary software know outsourcing is a good and viable option for software development projects. Still, traditional offshoring practices are not a panacea to patchy development staffing issues. Overseas hiring can be costly. It can even result in non-viable products. Improperly synced teams can cause more work than they save, as communication and timing issues result in a workflow that doesn't cohesively fit your in-house team's core project. As one of the leading IT staffing companies for software developers, we'll cover how nearshore staff augmentation ensures maximum returns on investment by ensuring your outsourced labor functions smoothly in parallel to your operations.
Nearshoring: Offshoring Comes Closer to Home
Outsourcing can easily cause friction when the outsourced country doesn't share any number of the following essential traits with your own:
Languages and dialects

Time zones

Knowledge and education

Shared values

Technology adoption rates

Legal systems

Cultural similarities
By complementing your staff with nearshore staff augmentation — hiring from countries more closely aligned with your own — you can overcome all these hurdles.
Comparatively, American companies offshoring to Poland, India, the Philippines, or any other overseas country must manage major complexities that largely eclipse the initial cost savings. That especially includes the hiring process.
Related Post 👉 Preferred Nearshoring Vendor: 4 Painful Facts of How it's wasting Your Time & Money!
Unnecessary Hiring Burdens
Even before you have the luxury of assessing offshore candidates' skill levels, standard overseas outsourcing practices come with enormous hiring burdens. Assuming your HR department is already versed in (and understands the value of) nearshoring non-local staff, HR managers must spearhead many highly consuming tasks. These include:
Researching countries

Investigating legal requirements

Pre-screening candidates from unfamiliar regions

Advertising and interview expenses

Potential business trips
This extra work can usually only be adequately accomplished by large multinational corporations. But even they've seen major diminishing returns on overseas offshoring since 2005.
Short- or Long-Term Cost Savings?
The cost reductions achieved through offshoring are often only temporary, as the full costs might reveal themselves at any point. These hidden, sometimes sudden, financial burdens often include unexpected costs for:
Extra communications burdens

Increased quality controls

Timing issues that put schedule benchmarks at risk

Multiple rounds of costly (but preventable) hiring

Security, legal, and other issues (that may never even be resolved)
These added expenses could be ongoing. When severe enough, they've been known to tank entire projects (and sometimes the company itself) completely. Even the ROI on software testing, normally considered an easy, more straightforward offshoring task, is shrinking.
So, is outsourcing just not actually worth it? The potential benefits of leveraging other nations' labor pools are very real, so the answer is in a more strategic framing of the question: where is outsourcing worth it?
Nearshore Staff Augmentation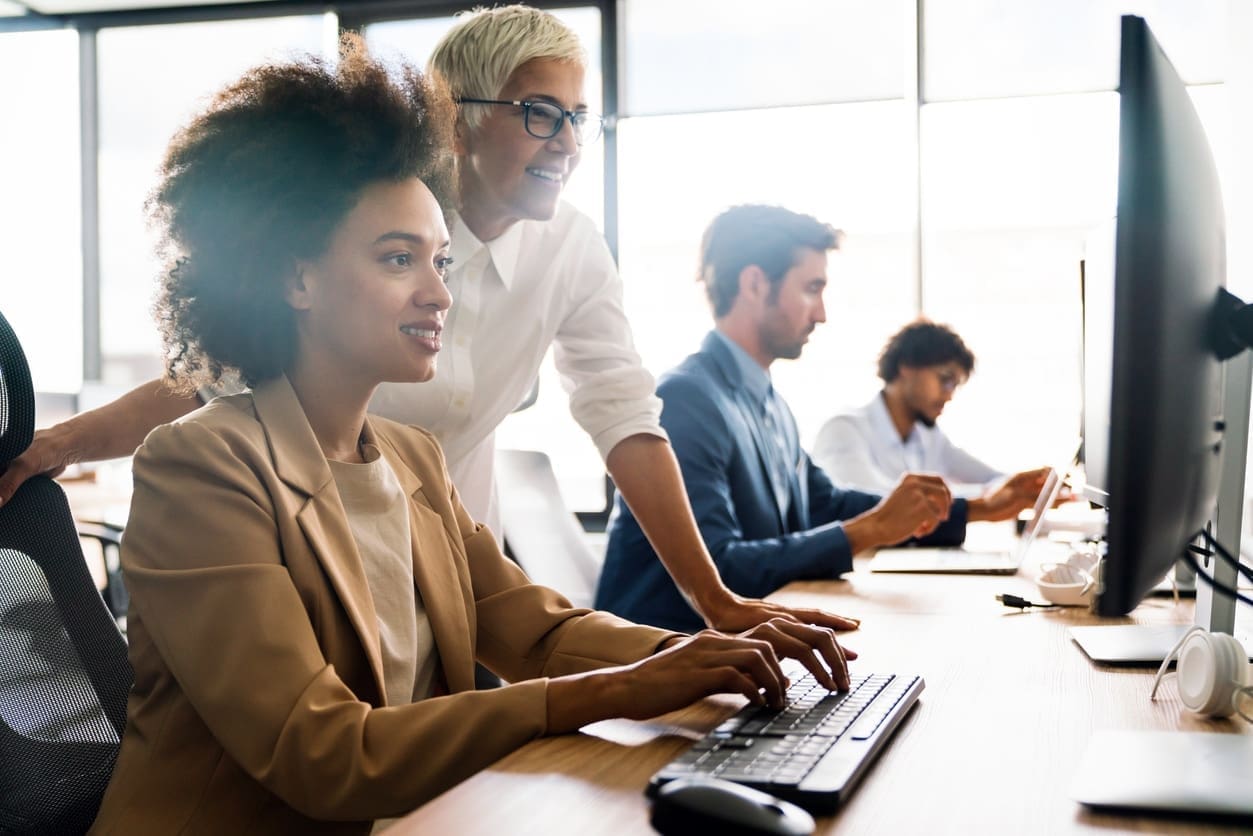 Geographically strategic staffing practices, like nearshoring your staff augmentation needs, will transform your business. Through nearshoring, your company can find eager, undiscovered talent, including:
Software developers

DevOps engineers

Programmers

Product managers

Back-end developers
Even better, this untapped skilled labor is already sitting right in your backyard. The following are four of the core benefits of efficiently deployed nearshore staff augmentation strategies.
Benefit #1: Cost Savings
Since modern-day outsourcing began heavily around 1989, the cost savings were clear. Even without the internet and modern-day telecommuting resources, outsourcing has been worthwhile for companies across numerous industries, even with greater transportation expenses.
The medium of IT is entirely about data exchange. So outsourcing DevOps is significantly different from practically any other labor market. Compared to industrial fabrication, for example, non-domestic IT labor does not require slimming your margins with ocean-spanning freight charges.
The digital basis of the products themselves preserves the fatter margins achieved with DevOps outsourcing. This preserves the highest possible amount of your cost savings, making development staffing an incredibly safe bet for successful outsourcing. So it's tempting to push the limits on just how far you can push your labor costs down. But as we'll discuss next, this single-minded approach invariably leads to unforeseen costs.
When the entire estimated cost savings are calculated throughout the entire course of a product's lifespan (not just its creation), nearshore staff augmentation alone achieves the greatest combination of cost savings and quality. It allows you to achieve the right balance between reduced labor costs and technical proficiency.
Related Post 👉 How to Save Hundreds of Thousands of Dollars Using Nearshore IT Services
Benefit #2: Training and Experience
The synergy between lower costs and higher product quality achieved with nearshore staff augmentation occurs because companies are tapping into undiscovered talent. This is a marked distinction to unskilled labor, which has almost entirely been the prime target of offshoring efforts.
As the technical expertise required for an outsourced product grows, however, it's more imperative than ever to consider the talent of that labor. Even compared to India, American companies are finding more shining examples of development and programming expertise in Latin America.
In retrospect, it's not hard to see why; all along, Latin American countries have been sharing numerous cultural and business similarities with their North American neighbors. After all, they've had access to much of the same:
Technology

Education resources

Cultural amenities

Media and entertainment

Trading partners
They've also shared many of the same economic motivations. Large corporations have altered the business landscape of the USA and Latin American countries in at least somewhat similar ways. Now, mid-market companies and even SMBs in both regions are much more aligned than they are different, experiencing many of the same business pressures.
Both have sizable populations of skilled workers who, at least occasionally, experience uncertain job security. In response, many of the most creative and intelligent problem-solvers in both the USA and Latin America have made the most out of digital freelance work opportunities. By now, this has strongly galvanized a core of high-level software engineers, less dependent on their local economic conditions to hone their trade.
Related Post 👉 Why Hiring Mexican Engineers is a Good Idea
The Effects of Accessible Education
At the same time, the internet has made exceptional training and education resources available to anyone with an internet connection. Backed by a phenomenal determination to grow and capitalize on telecom-driven economic opportunities, Latin American hosts a committed sect of development talent with highly respectable IT knowledge and skills.
Even in America, where around a quarter of IT workers do not have bachelor's degrees, hiring managers put less emphasis on formal education. They want demonstrable talent. Today, there are numerous low- and no-cost certifications on the internet. They have proven themselves respectable enough for the likes of Google, Amazon, and other tech giants.
Consider the claim of the non-profit coding school freeCodeCamp.org. It boasts that 40,000 of its trainees have gone on to land major tech jobs after earning their DIY, self-paced certification programs. In the IT field, the boundaries between workforces and companies are quickly fading, even at smaller scales.
SMBs, let alone fast-growing mid-market companies, can now leverage the benefits of partnering with neighboring countries. It's all thanks to easy-access education. With nearshore staff augmentation, you can access affordable, self-motivated development talent who have been learning from many of the same resources as your very own in-house crew.
Benefit #3: Shared Time Zones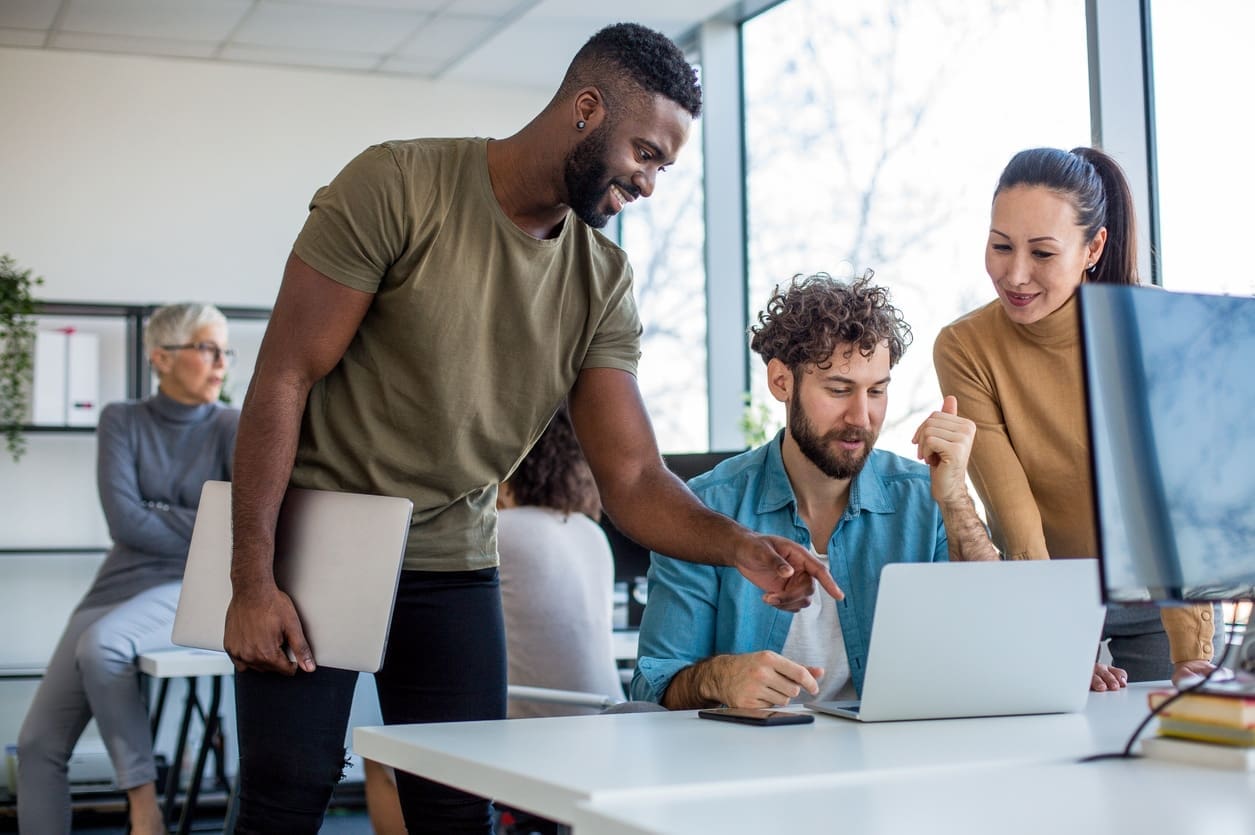 Of equal importance to talent is ensuring your team can communicate effectively. With highly technical work, the need to ask questions and receive answers can be the difference between wasting billable hours on dead-end activities or stopping problems before they get off the ground.
When it comes to keeping an IT team functioning cohesively, all it usually takes is a simple, well-timed conversation. But communication barriers prevent this. Even in more typical outsourced jobs, this problem has been known to stymie efficiency. In DevOps, it can be an absolute dealbreaker, potentially even grinding entire projects to a halt.
Scenarios to Consider
If you're waiting for your overseas labor force to turn their daily work in, you lose the chance to chat with them as it's produced. Also, you lose time spent over-analyzing and speculating about things in their absence. Finally, you wait even longer for responses to crucial questions, no matter how simple they might be.
Let's say you somehow manage your entire group's workflow around this. For example, many companies have tried to harness a "follow the sun" approach (i.e., having portions of your workforce work 24 hours a day). You'll still have created more work for yourself by having many disparate parts of code to patch together at later dates.
In development, this can be a nightmare, especially if staff located in totally different time zones all hand in work that doesn't conform to pre-established protocols. Something as simple as ordering elements and classes appropriately for accessibility technologies during a web revamp could turn very simple tasks into arduous, schedule-breaking tasks for your in-house team.
They have their own workload to manage. If they're on a tight deadline, they'll lose bandwidth whenever they suddenly have a glut of quality control work to contend with. This also puts your in-house crew at risk of being unable to compile the necessary prerequisites for the overseas staff's workload the next day (well, night).
Nobody is in sync, and it's the perfect storm of these scenarios:
You have sudden, unexpected error correction tasks for your in-house team.

They have less time to create appropriate instructions for the next phase of the offshore team's work.

The offshore team may wind up with little to do the next day, as the in-house team was bottlenecked and couldn't provide them with proper instructions moving forward.
The Solution
To avoid such total workflow shutdowns, it's much better to have the teams work at the same time, with the same daily rhythm. They'll be sharp at the same time and more apt to communicate when it counts most. No amount of schedule or communications management system after the fact can make up for basic timing flow if it's inherently lacking.
Hiring from countries in the same time zones as your core staff will enhance your communications more than any other factor — and it will all be even easier with natural rapport.
Benefit #4: Cultural Alignment
As any who've invested in team-building exercises can attest, achieving and maintaining a cohesive, self-perpetuating dynamic amongst staff can be almost akin to magic. When it's there, everything unfolds with a natural buoyancy, which brings out the best in everyone and carries the team along. When it's lacking, creating it can seem like a minor miracle.
It holds an important lesson for business leaders everywhere: respect for group dynamics is absolutely essential. Nurtured well, a great team dynamic can achieve so much more than the sum of the individuals involved. There's no better way to ensure your staff gels as much as possible from the beginning. This is easily achieved when your non-domestic staff shares enough cultural overlap with your main employees that everyone shares a common frame of reference.
Related Post 👉 Is IT Staff Augmentation right for your business?
In the most practical terms, the cultures of Latin America and the USA have certain core tenets you won't easily find in other countries, including:
A very similar work ethic, bolstered by an ambitious, optimistic nature

A highly unique blend of individualistic and collaborative energies

Belief in the power of each team member to make a difference

Mutual understanding of the need for established technical processes to achieve specific outcomes

Respect for natural-born leaders

Aptitude for striking up friendships with coworkers

A common "work hard, play hard" live-work dynamic

A shared sense of humor
Combined with a healthy dose of mutually understood cultural references, you'll have every factor needed for a positive, mutually appreciative work culture between your domestic and nearshore staff.
Nearshoring | Staff Augmentation Running Parallel to Your Needs
ParallelStaff specializes in nearshore staff augmentation and other nearshoring solutions, bringing affordable coding and development talent straight to you within one to two weeks (sometimes even as little as five days). Based out of Texas, we scout, select, and pre-screen candidates on our domestic partners' behalf. We can also assemble teams with particular talents that align with your needs — and we're capable of onshoring hosted staff.
The experienced Latin American development talent we represent shares your company's time zone(s) and can integrate seamlessly into your culture. By partnering with ParallelStaff, your nearshore staff augmentation efforts will generate maximum returns and help you hit the ground running with minimal onboarding time.
If you have any questions about our project-ready software engineers and developers, contact us and inform us of your nearshore staff augmentation needs. You'll enjoy the cost-efficiency and labor skills you've been dreaming of — all without needing to take on additional HR and other administrative tasks.
Latest posts by Janell Picon
(see all)