As the pace of technological change has accelerated over the last several decades, many companies have recognized the need to mount significant software development efforts in order to keep up with the demands of their marketplace. Rapidly evolving digital technologies are providing unprecedented opportunities to serve customers in new and exciting ways. Companies that fail to take advantage of those advancements can quickly find themselves losing ground to their competitors.
But building the software development teams that effectively deploy new digital technologies is neither cheap nor easy. Software engineers in the U.S. command high salaries (the average is now more than $110,000 per year). But perhaps more importantly, there simply aren't enough of them. According to the Wall Street Journal, in 2019, the U.S. experienced a 32% rise in tech job postings from a year earlier and had almost 1 million unfilled IT openings.
The difficulty of maintaining effective software development teams in-house has led a growing number of both large and smaller companies to turn to nearshore outsourcing to acquire the services of the highly skilled software engineers they are unable to employ on their own.
But what, exactly, is nearshore software development outsourcing? How can it help your company offer the products and services today's digitally sophisticated customers demand?
What Software Development Outsourcing Is All About
Companies use outsourcing to offload to an external partner work they lack the personnel or skills to accomplish in-house. Software development outsourcing involves the use of temporary contract engineers supplied by a professional outsourcing company. It normally takes one of two forms: staff augmentation or project outsourcing.
With staff augmentation, your company adds highly skilled specialists to your internal project teams on a temporary basis. Your project managers supervise these workers just as if they were your own employees. But unlike permanent hires, when they complete their services, they simply leave. That allows you to quickly scale your staff up or down in line with current requirements. Your managers retain full control over the project team and are responsible for leading it to fulfill its objectives.
With project outsourcing, your company contracts with the outsourcing provider to execute a specific scope of work, often an entire project, as specified in a Service Level Agreement (SLA). Direct supervision of the team, along with responsibility for ensuring that it meets agreed-upon goals, rests with the outsourcing company.
In both models, the outsourcing firm hires and pays the temporary workers they assign to your projects. This relieves your company of the time commitment and expense involved in finding and employing equivalent workers directly.
A major benefit of IT outsourcing is that it usually lowers a company's software development costs significantly. A survey by Deloitte finds that 59% of businesses say that cutting costs is a primary driver for their use of outsourcing. Also, 57% use outsourcing to free up their own employees to focus on meeting core business goals. 31% report that outsourcing results in higher quality solutions compared to their in-house efforts.
Related Post 👉 The Benefits of Remote IT Staff for Your Business Growth in 2023
The Growth of Nearshore Software Development Outsourcing
In the early days of software development outsourcing, the major providers of remote software engineering talent were countries like India, Ukraine, Poland, Belarus, and even China. They were among the first to take advantage of the new communications technologies that allow skilled local developers to work remotely with U.S. (and European) companies at a price point domestic outsourcing providers can't match.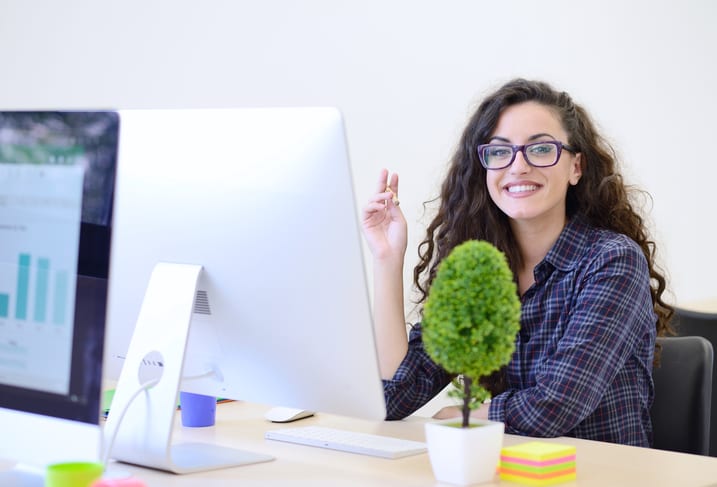 That began to change, however, as the nature of IT outsourcing evolved. At first, it was mostly used for internal or back-end projects. But as its benefits became more apparent, companies began to depend on it for their most mission-critical digital transformation projects. However, even as IT outsourcing to faraway countries became an essential strategy for many U.S. companies, academic researchers began reporting that long-distance outsourcing relationships suffered from some distinct disadvantages, usually involving difficulties in communication. In fact, according to the 2017 Global Software Services Report, 12% of software development projects fail due to communication problems.
These factors eventually led to the emergence of nearshoring as a major force in outsourcing. "Nearshore" refers to countries that are geographically close to the client company's base. In the case of the U.S., for example, that includes Canada and the countries of Latin America.
Software development outsourcing in general, and nearshore outsourcing in particular, are growing rapidly. According to research firm Computer Economics, about 60% of companies now outsource at least some of their software development. In 2020, fully 13.6% of global IT budgets are being spent on outsourcing, an increase from 12.7% in 2019. In fact, global spending on IT outsourcing is expected to increase at a 6% compound annual growth rate, reaching $531 billion by 2022. More than a third of that total (36%-40%) will be nearshore outsourcing.
Why Nearshoring From Mexico Is Exploding
Mexico has become particularly attractive to U.S. companies as an outsourcing provider because of the growing number of skilled software developers available there. With STEM programs graduating about 130,000 highly trained engineers every year, Mexico has many well-qualified software developers who are eager to work as remote contractors for U.S. companies. And because software engineering wage scales are much lower than in the U.S., companies that utilize these workers rather than direct hires can realize significant cost savings.
Perhaps more importantly, nearshore software development outsourcing from Mexico minimizes the communication issues that can sink a vital development project. Many Mexican software professionals are proficient in English and well-attuned to North American culture. In addition, the close alignment of Mexican time zones with those in the U.S. facilitates ease of communication during normal working hours. And when you require face-to-face meetings, Mexican team members are just a short airline flight away.
With such advantages, it's unsurprising that, as the World Bank reports, Mexico has become the third-largest exporter of IT services in the world, with an IT outsourcing industry that's growing at an annual rate of 10 to 15 percent.
Related Post 👉 Why Hiring Mexican Engineers is a Good Idea
ParallelStaff Can Help Your Company Reap The Benefits Of Nearshore Outsourcing
ParallelStaff is a global business process outsourcing provider. We specialize in nearshore staff augmentation and project outsourcing. Our pool of highly skilled technical specialists is based primarily in Mexico. We have experts available for all major software engineering specialties and more than 12 years of experience providing U.S. clients with the remote workers and development teams needed to staff critical projects. We have a proven track record of successfully partnering with both private sector and governmental clients.
More companies are discovering and taking advantage of the benefits of nearshore software development outsourcing every day. If you'd like your company to be one of them, we can help. Please contact us.
Latest posts by Mike Hernandez
(see all)