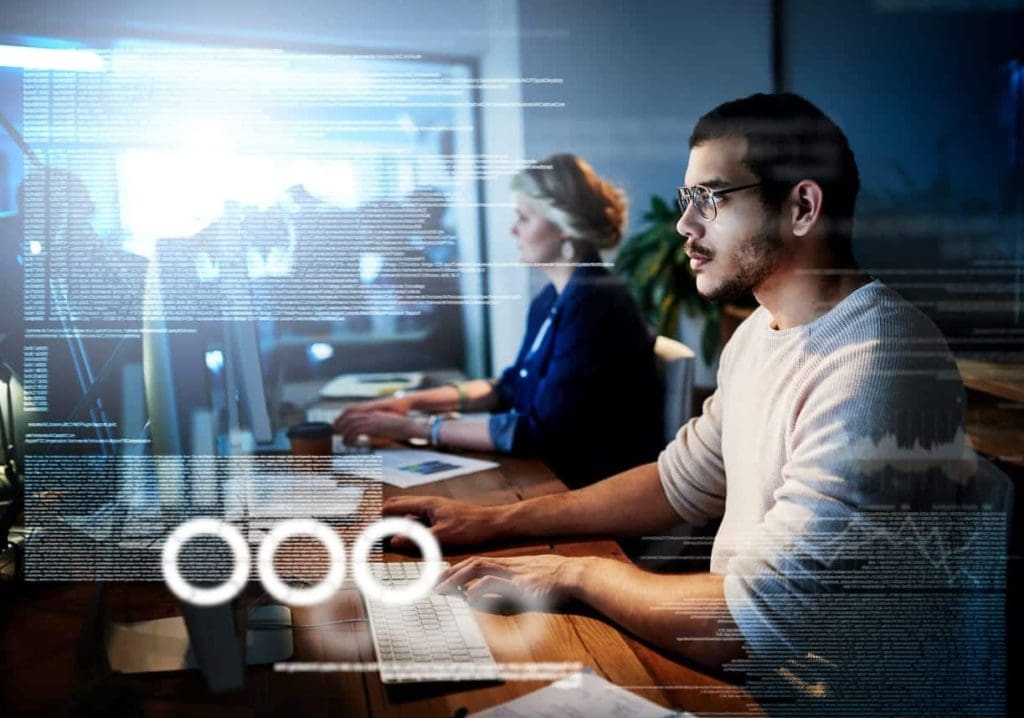 Across the globe, organizations are investing in enterprise software and services, all with good reason. As a result, the global market for business software and services is growing exponentially, increasing the need for nearshore IT outsourcing. According to a Grand View Research report, the sector will grow at a compound annual growth rate (CAGR) of 11.3% all through to 2028. Some of the sectors propelling this growth due to the increase in enterprise data and business automation include manufacturing, retail, transportation, and healthcare.
To organizations, enterprise software comes with benefits such as:
Improving decision making
Increasing profitability
Reducing inventory costs
However, as the demand for software increases, organizations are finding it difficult to get highly qualified and reliable software engineers to add to their team.
If you are in such a position, it's not necessarily all doom and gloom. Although the challenge still remains, you can get reliable software engineering without hiring. You can achieve this through nearshore IT outsourcing. With nearshore software development, you will not pass up on projects due to limited software engineers in your team.
If you want to learn more about the value you can get if you outsource software engineers, read on to find out how one software company achieved this, tripling its margins.
1. They Stopped Trying to Hire Local Software Engineers
Tech professions such as software engineering are relatively new. As such, there isn't much awareness about what it entails and the job outlook. Also, due to the industry's rapid growth, the demand for software developers has been rising significantly.
The combination of such factors makes it difficult for software development firms to find the necessary professionals to propel their growth. If your firm is in such a position, so too was the company that changed its fortunes using nearshore staff augmentation.
At first, the company's primary objective was to increase year-on-year sales performance. It is in this pursuit that they implanted growth strategies and marketing campaigns. As a result, the demand for their services began to outpace their ability to hire software engineers.
To address the challenge, they set out to optimize the recruitment strategy. Even still, efforts for getting the right fit for their organization were fruitless. Some of the challenges they encountered include:
Limited Pool of Candidates
Due to the fast adoption of technology in various sectors, the demand for tech professionals has become challenging to satisfy. In fact, the Bureau of Labor Statistics (BLS) indicates that the job outlook for software developers and other related professions is at 22%, significantly higher than the average. Moreover, it's not just about a shortage of tech graduates but those with the skills to meet client needs.
High Cost of Recruitment
Ordinarily, the recruitment process is complex and costly. As such, In the company's pursuit to fill software engineering positions, the costs were significantly higher, and the process more complex and time-consuming.
High Salary Demand
With the software engineering landscape as it is, qualified professionals have the edge over the firms. Due to the high competition to secure their services, companies with bigger budgets offer better terms. Consequentially, tech professionals have high salary demands.
To address such challenges, the software company tried to use freelance recruiters. However, the problems persisted, and when they were able to find potential candidates, there were significant skills gaps. At this point, they decided to focus on the company's core objectives and change their approach, which came in the form of nearshore IT outsourcing.
2. They Avoided Outsourcing Engineers With Overseas (Offshoring) Companies
In recent years, outsourcing has become a popular solution for accessing skills while reducing labor costs. Data indicates that 24% of small businesses outsource some functions to enhance efficiency. For this reason, the industry is expected to reach a value of $405.6 billion by 2027.
Whereas software offshoring has benefits such as streamlining processes and reducing costs, it also has some drawbacks. Knowing this, the company avoided outsourcing software engineers with companies abroad. Some of the challenges of offshoring that contributed to this decision include:
Varying Time Zones and Proximity Challenges
Depending on where your offshore site is located, there may be a time difference of up to 12 hours between you and the offshoring company. This will affect collaboration, inhibit operational efficiency, and offset the cost benefits of outsourcing software development.
To address this, there are only two options. The first one involves adjusting your working schedules to ensure all your teams are working simultaneously. Alternatively, your offshoring partner may adjust and offer late-night shifts to accommodate your needs. Unfortunately, neither of these solutions is suitable in the long run.
Cultural and Social Differences
Different regions of the world have varying social and cultural differences that are also present in the workforce. For instance, it is well within the norm for people to be straightforward and assertive in North America.
However, even with employer-employee relationships, that's not the case in other regions. Such variations in working styles may inhibit the ability to offer critical feedback accurately, leading to more challenges down the road.
In addition to this, scheduling the work calendar may also involve accounting for varying festive seasons and public holidays.
Communication Challenges
Beyond the varying approaches to dealing with employees, you may also encounter language barriers with offshoring. Even if they speak English, it's most likely their second language. As such, problems with communicating may arise, which may be detrimental to project progress.
Political Unrest
One characteristic of many popular outsourcing nations is political instability. Depending on the nature of the unrest, your workflow may be affected for days, weeks, and possibly months. If such an incident occurs, it may derail projects, affecting relations with customers. The perfect example for this is Ukraine, as it is popular for outsourcing but prone to political unrest.
3. They Started Using Nearshore Software Developers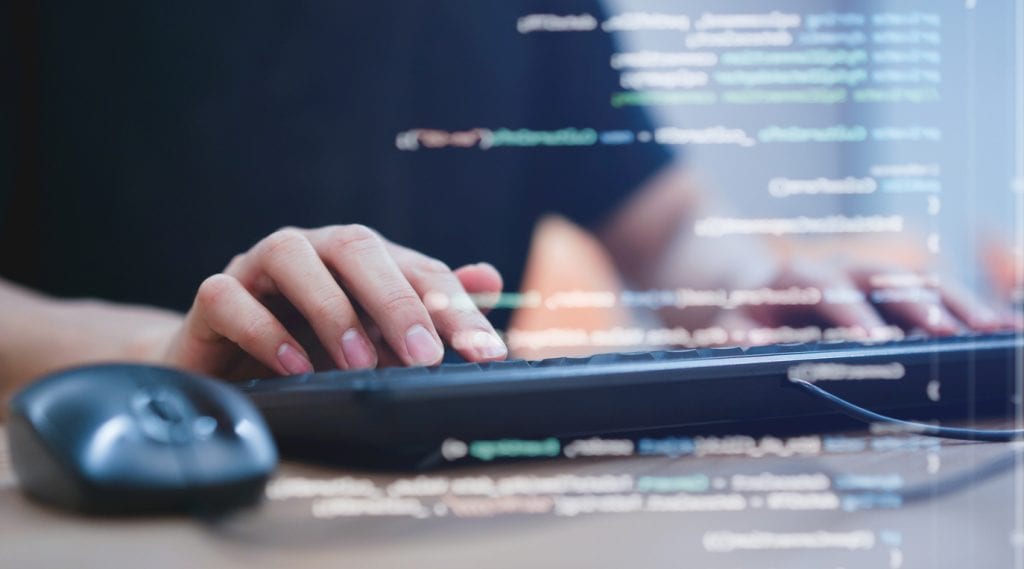 Without a doubt, there are many benefits of outsourcing. However, there are some risks that come with offshoring that may cancel out such gains. In realizing this and learning about nearshore staff augmentation, the company chose to explore it further.
This was when they began working with ParallelStaff for nearshore software outsourcing. Within a week of reaching out, they had received and interviewed suitable candidates. Less than a month later, they were able to outsource three engineers.
To put this into perspective, they were able to complete a process that would ordinarily take several months and potentially yield undesirable results in a month.
As the benefits of nearshore IT outsourcing became more apparent, they embraced the solution and their partnership with ParallelStaff fully. Some of these benefits include:
Easy to Scale Operations
As their marketing efforts continued to bring in more clients, nearshore development provided the peace of mind and assurance of handling the workload. This is because, with nearshore IT outsourcing, onboarding more engineers is fast and easy. So, whether they need 5 or 15 software engineers within a year, it's manageable.
Saves Costs
The process of hiring employees, more so software engineers, is long and cumbersome. To top it all off, it eats away at viable resources. Instead of spending a lot of money on recruitment and also incurring opportunity costs, nearshore outsourcing gives you what you need at a fraction of the cost.
Enhanced Communication and Collaboration
In software development, personnel may have varying projects. However, their roles and activities are directly tied to team members' functions. As such, there is a great need for collaboration and communication.
Since there's little to no time zone variations and language barrier, it is much easier for software engineers to collaborate on projects. In turn, this translates to faster deliveries and fewer errors along the way.
Reduced Risk of Project Derailment
Due to the relative political stability in North America, you can be confident of project continuity when you outsource software engineers. Moreover, it makes it easier to schedule collaborative projects as the cultural differences are significantly fewer.
The Impact
Collaborate with ParallelStaff, the company that gained a convenient way to outsource software engineers with tangible results. They were able to increase their software engineering team two-fold and in so doing, their ability to tackle more projects and finish them increased.
This led to a 150% increase in the company's net worth in the subsequent two years. Another benefit they enjoy that's easy to overlook is the flexibility of nearshoring. As much as it makes it easier to increase your team, it's also just as easy to scale down if need be. With this, they cannot incur unnecessary labor costs should the project pool reduce.
How Can You Capitalize on Software Demand With Nearshore IT Outsourcing
As a software engineering company, your biggest challenge is not the availability of work but your ability to deliver and tackle more projects. This is exactly what nearshore outsourcing offers you. You get the experts you need when you need them and for as long as necessary.
ParallelStaff is a nearshoring agency committed to helping other companies grow by providing highly qualified personnel on demand. Reach out to us today to accelerate your software development life cycle.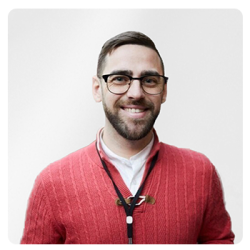 Latest posts by Richard Wallace
(see all)