The Software as a Service (SaaS) market is booming, and nearshore SaaS development is helping make it happen. With a 15.9% CAGR, the global SaaS market is estimated to reach $234,900 million by 2028. But this growth doesn't mean a business in the SaaS sector is easy to start, grow, and maintain. In fact, over 90% of SaaS startups fail, only 35% get past the 10-year mark, and only 40% of companies become profitable. However, SaaS companies that manage to overcome the industry's unique challenges gain success in an exciting technological career with a remarkable growth rate. 
Among other challenges, SaaS companies constantly need to improve software and upgrade services to stay ahead of the competition. Finding the resources to maintain success in this challenging environment can be difficult. Nearshore software development outsourcing can help SaaS companies address many of the challenges that arise and keep up with the growing demands of this fast-paced industry.
 By cutting infrastructure costs commonly associated with company growth and expanding your recruitment talent pool, you can improve your scaling efforts and maintain your organization's professionalism.
Challenges for Growing SaaS Companies
The SaaS delivery model brings with it unique challenges surrounding marketing, establishing a loyal customer base, and maintaining a steady revenue stream. Whether your SaaS company is growing or already well-established, these are some of the challenges you're likely facing in the current economic climate.
Inflation:

At

the highest rate in over 40 years, inflation has a major impact on businesses and consumers. Supplies are more expensive, driving up the costs of product development. In a highly competitive tech market, constant innovation can increase the impact of inflation. Furthermore, the monthly pricing model of SaaS places a burden on customers as prices rise to keep up with costs.
Competitive Markets:

As SaaS products become increasingly popular for business and personal use, more businesses enter the market. As a result, businesses must constantly improve to stay competitive.

Security and Compliance:

SaaS applications usually collect and process sensitive user information. Keeping this information secure is essential both for user trust and to avoid non-compliance fines and penalties. As such, all employees, including remote employees and freelancers, must have a firm understanding of compliance requirements.

Difficulty Scaling:

SaaS businesses need to be able to scale quickly to meet the demands of their customers. To achieve this, the company needs to recruit professionals and raise capital to maintain steady (and sometimes rapidly increasing) growth. Hiring the right people to help you scale your business is crucial.
Related Post 👉 SaaS & Nearshore Outsourcing — 4 Reasons Why It's The Most Profitable Combination
4 Ways SaaS Companies Can Benefit From Nearshore Development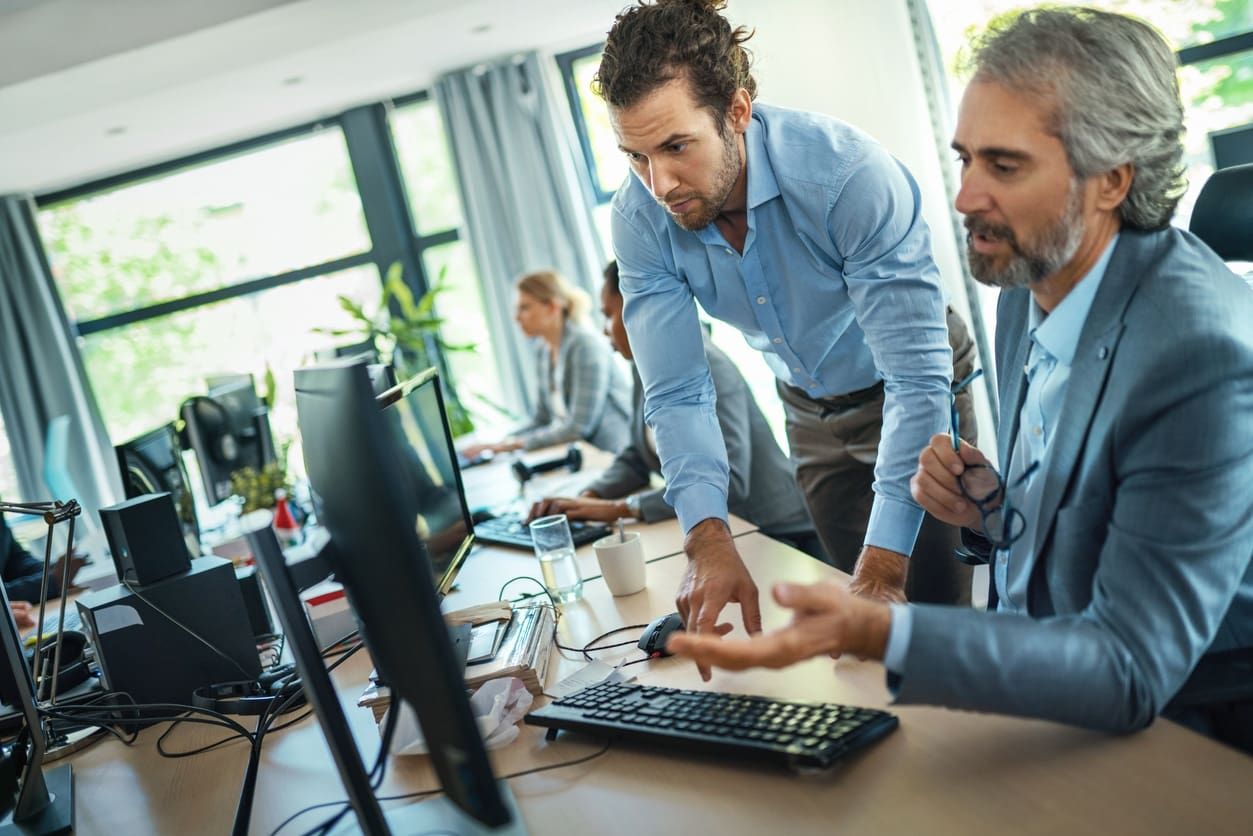 SaaS companies face many intimidating challenges. But they can overcome them with careful business planning, the right tools, and the right talent. 
Nearshore outsourcing is the act of outsourcing IT staffing to professionals located in the same geographical area as the company hiring them. It's similar to onshore outsourcing in that companies can access experienced tech professionals in a closely related time zone without language and cultural barriers. While labor costs are more expensive than offshore outsourcing from distant countries, the conveniences of nearshore SaaS development can help businesses cut costs elsewhere.
By hiring product managers, software developers, and engineers from neighboring countries, you can avoid offshore staff augmentation issues while gaining many cost-reduction benefits. SaaS companies that invest in nearshore outsourcing can gain access to a larger talent pool without overextending their budget. 
See how nearshore SaaS development can help your organization overcome common industry challenges by offering these benefits: 
1. Access to Talent
The right employees play a vital part in any business. Employing the right team for SaaS development is especially important to ensure professional results. But recruiting and retaining tech professionals can be difficult. According to recruitment company Robert Half, 86% of technology managers say finding skilled professionals is challenging. Also, software and applications development is one of the most challenging areas to hire in. This competitive environment makes recruitment more expensive and difficult than ever. 
An environment that forces companies to compete to hire a limited number of experienced professionals drives up local labor costs. These expenses include soaring salaries and competitive benefits packages designed to attract top talent. Unfortunately, this type of competition puts large successful companies in the position to effectively attract more employees and even recruit professionals employed at other companies. 
When you use nearshore staff augmentation to improve your recruitment efforts, you gain access to a highly educated, skilled, bilingual workforce prepared to join your existing team. By partnering with a highly qualified nearshore development team, you can save time compared to traditional recruitment efforts. You can also eliminate many of the costs associated with the hiring and onboarding process. 
Nearshore SaaS development can mean you're prepared to scale and handle fluctuations in customer demand no matter what your staffing environment looks like. You can:
Scale based on demand

Address temporary staff shortages

Expand your remote talent pool as needed
2. Cost Reduction
With inflation at an all-time high, businesses must seek ways to cut costs. Soaring shipping costs and increasing product prices make it impossible for SaaS companies to cut production costs. On the other hand, the recruitment environment in software development is particularly competitive, and failure to maintain an adequate staff can mean you can't keep up with customer demand. 
Related Post 👉 Why do you need a Custom Software Development Team?
In a competitive hiring environment, recruiting and retaining an in-house team can quickly become expensive. Large companies with adequate funding have the resources to reach top talent more quickly and effectively than growing companies can. Meeting competitive wage requirements and providing enticing benefits packages for on-premise employees can add extra costs.
Nearshore SaaS development saves companies money by limiting the required infrastructure and tools needed on-site to run a business. However, the cost of outsourcing in the U.S. can still be significantly expensive. Nearshore outsourcing provides tech businesses with the same advantages as outsourcing locally at a considerably lower cost. 
When you partner with a nearshore staffing company, you get access to experienced professionals in Latin American countries prepared to fill vacant roles immediately. This allows you to grow your staff without the prohibitive costs of expanding infrastructure and tools for each new employee. By choosing a destination near your geographical region, you can also avoid travel costs and costs related to translation and working across time zones. For many companies, nearshore SaaS development is the most cost-effective way to bring on new talent.
3. Similar Legal Requirements
Software development demands strict intellectual property laws. When you provide software as a service, you are also bound by a variety of customer privacy laws along with the regulatory compliance demands of your customers' industries. This means every SaaS company is subject to complex legal requirements. Failure to meet those legal requirements can lead to delayed product launches or expensive fines and legal penalties.
Your SaaS technology stack has a lot of moving parts, and keeping your systems compliant is a continuous effort. Depending on your industry and location, your company might be required to comply with certain state, federal and international laws. When you outsource talent, you must also follow employee regulations related to your global workforce. 
Common Compliance Requirements
For example, all European countries must comply with GDPR. The General Data Protection Regulation (GDPR) is the world's strictest privacy and security law and includes hundreds of pages of requirements for businesses to follow. For the companies that depend on your products, your ability to maintain seamless compliance is a vital part of risk management. To meet customers' demands, you must be able to maintain financial compliance, security compliance, and data security compliance. These requirements fall under a variety of frameworks and regulations. 
Some of the most common legal requirements for SaaS companies to follow include the following:
ASC 606

Generally Accepted Accounting Principles (GAAP) 

SOC 2 Certification

PCI DSS Certification

GDPR

HIPAA

The California Consumer Privacy Act (CCPA)
Nearshore outsourcing provides you with a team located near the same location as your company. The nearby location means business laws are more likely to overlap. Since nearby countries are more likely to do business with the U.S., these countries are also more likely to have experience working with U.S. laws. Expanding your workforce with nearshore outsourcing allows you to stay within the same (or similar) legal, tax, and accounting systems. As a result, you can effortlessly maintain compliance laws to avoid the costs of delayed product launches and fines.
4. Improved Communication
Nearshore SaaS development provides SaaS companies with various communication benefits that can streamline business practices and help your business run more efficiently. A close geographical location means that you and your off-site team will share time zones and cultural similarities. It also means that a face-to-face meeting is usually only a short flight away. These advantages improve communication in a variety of ways.
Companies that invest in offshore outsourcing to distant countries often face cultural and language differences that can create significant obstacles. These issues result in communication delays, legal dilemmas, and misunderstandings that can delay progress and quickly become expensive. 
Working with a team in a nearby geographical location allows you to share similar work hours, seasons, and holidays that promote real-time collaboration. This means your in-house staff can maintain manageable hours that help prevent exhaustion and burnout. Eliminating language and cultural barriers further aligns schedules and streamlines business communication. As a result, overall performance can be drastically improved.
Nearshore onboarding also helps ease integration issues that can arise when hiring a remote team of employees. A team in a distant country may struggle to adapt to your company's practices, new legal requirements, and changing customer demands. As a result, successfully connecting internal and external employee communication could take months. In contrast, establishing a working relationship with a nearshore company will be much easier because the staff will already be familiar with local culture and legal practices. 
How ParallelStaff Can Help you Meet the Changing Needs of Your SaaS Company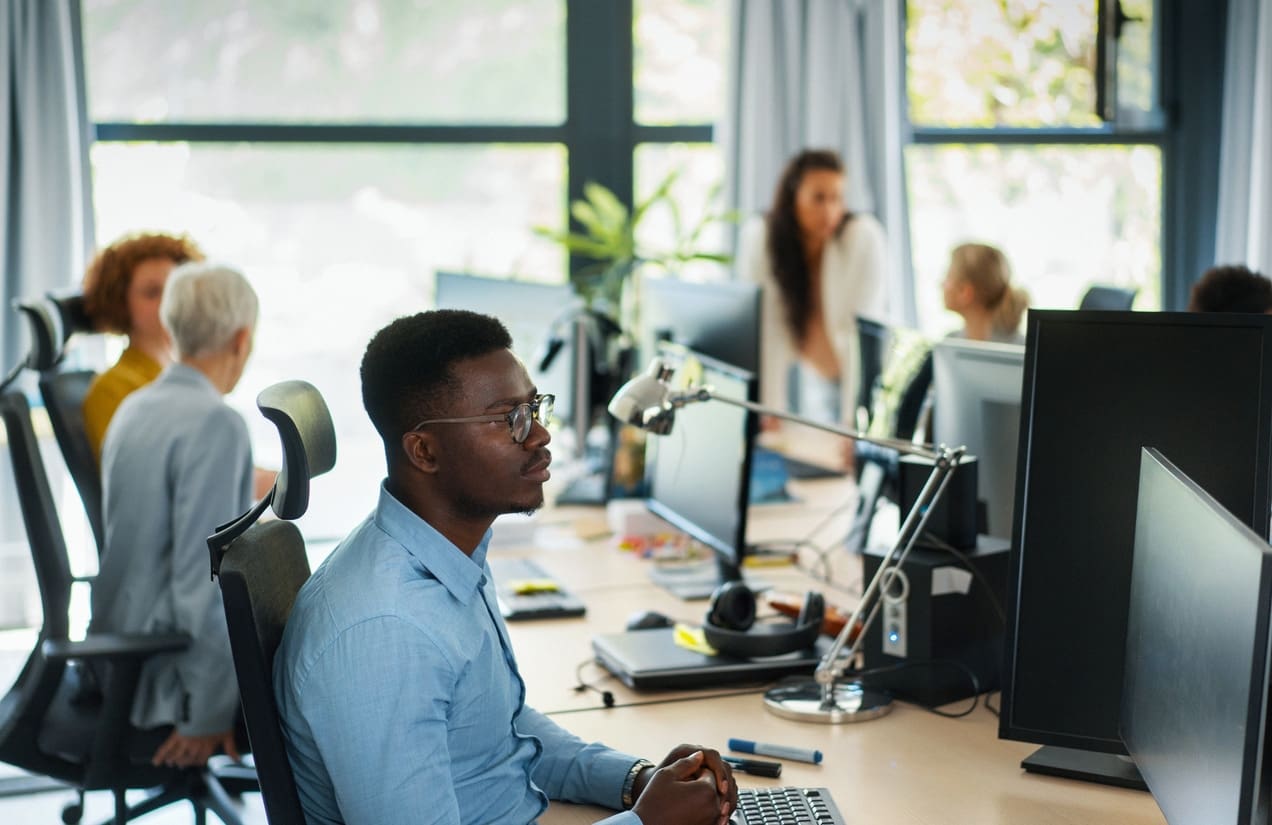 Growing your SaaS company is an exciting time. But it comes with many organizational demands. Software development is an advanced, technical industry that requires constant innovation to remain competitive. The as-a-service model also presents unique demands when it comes to scaling, maintaining a predictable customer base, and pricing. As a result, SaaS companies need a partner they can depend on to meet fluctuating needs and high-level demands. 
Nearshore staff augmentation is a great way to keep up with the industry's unique demands without overextending your budget. It provides:
Better control over your work environment

Elimination of language and cultural barriers

Lower costs than onshore outsourcing
Related Post 👉 Important KPIs For A Successful And Profitable SaaS Business
But you can only gain these benefits with a reliable and experienced contractor. When seeking an outsourcing company for nearshore SaaS development, it's essential to partner with an experienced company that can meet industry requirements and complement your organization's unique work environment. ParallelStaff's nearshore software development options bring world-class experts to the table, empowering you to tackle your next development project quickly and with consistent results. 
Software projects are complex, and you need the right team to build a solution that meets the expectations of stakeholders and your loyal customers. Our experienced professionals are ready to step into roles in a wide range of technologies. Our talent specializes in these areas:
Back-End Development

Front-End Development

Mobile Development

QA & Software Testing

DevOps & Cloud

Data Management

UX/UI

PM & BA
Get Started With Nearshore SaaS Development
Our hand-selected talent is ready to build your software solutions. Also, because of our nearshore emphasis, we can get started faster than offshore solutions. The process is easy. You get started by sharing your job description. Next, we carefully select a group of candidates. You interview potential recruits and make your choice. We then help you begin the onboarding process to seamlessly integrate your new recruit(s) into your team.
Ready to get started with a solution that will effectively help you scale your SaaS company based on your unique needs? Contact us to share your story, and we'll connect you with one of our experts to build your team.
Latest posts by Mike Hernandez
(see all)