Nearshore Software Development
Gain flexibility, competitiveness, and simplicity when building your software engineering and IT teams with Nearshore Software Development. Connect and onboard world-class engineers in Latin America in record time to scale rapidly without losing the benefits of a dedicated team and top-tier talent. Our experienced professionals work with you to tailor solutions that meet your requirements — looking for a Nearshore Software Development Company to partner with? Look no further; enjoy cost savings, increased flexibility, and improved quality by working with ParallelStaff.
Unleash the power of flexibility, competitiveness, simplicity, and success-readiness!
Trusted By Fortune 500 Companies Our Services
Scale your business with fractional costs by using our exceptional Nearshore Outsourcing services. Effortlessly augment your IT staff, create high-performing dedicated teams, and expedite your software development projects. Unleash unparalleled cost savings and attain outstanding outcomes. Schedule an introductory call with us today, and allow our seasoned IT nearshore professionals to guide your company toward success.
10
k+ Engineers
In Our Community
15
+ Countries
Of Talent For You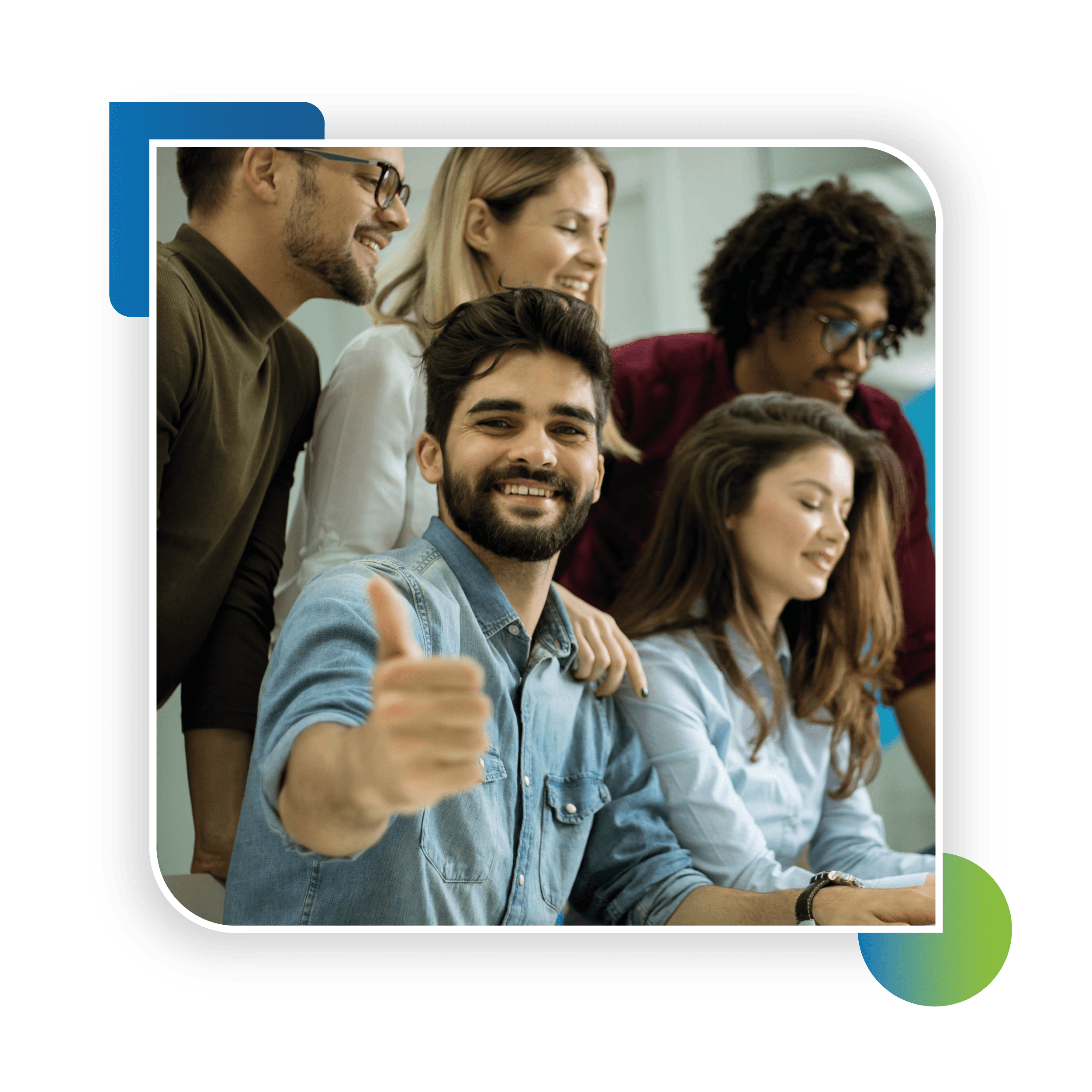 Nearshore Staff Augmentation
Experience seamless collaboration and accelerated growth with our Nearshore Staff Augmentation services. Benefit from the expertise of dedicated developers and software engineers who seamlessly integrate into your existing team.Our commitment to excellence and focus on fostering strong relationships ensure that your projects are delivered on time and within budget.With Nearshore Staff Augmentation, you can tap into a vast talent pool. Overcome resource constraints and stay ahead of the competition. Take the first step towards a thriving business. Learn more about Nearshore Software Development now!
Nearshore Dedicated Teams
Grow your organization faster with dedicated teams available in your time zone. As stakeholders in your company's success, we've made it our business to help companies increase ROI with Software Development Nearshoring service solutions.Scale your business faster with ParallelStaff's reliable Nearshore Dedicated Teams. Connecting with top-notch talent from Latin America to form development teams that meet industry standards.Accelerate your software development projects, skip costly hiring processes, and onboard, enjoying faster turnaround times of ten business days or less with Nearshore Software Development Nearshoring support.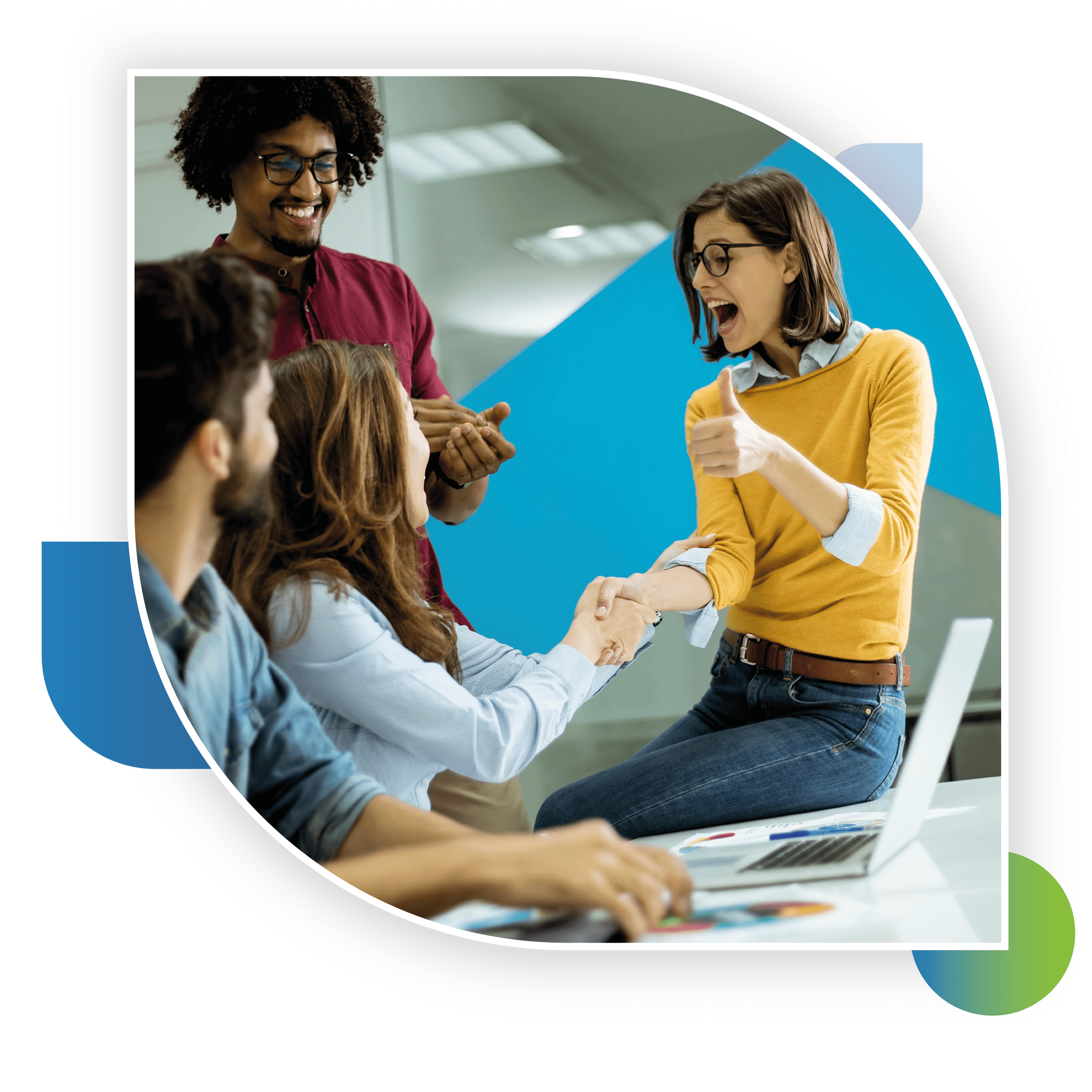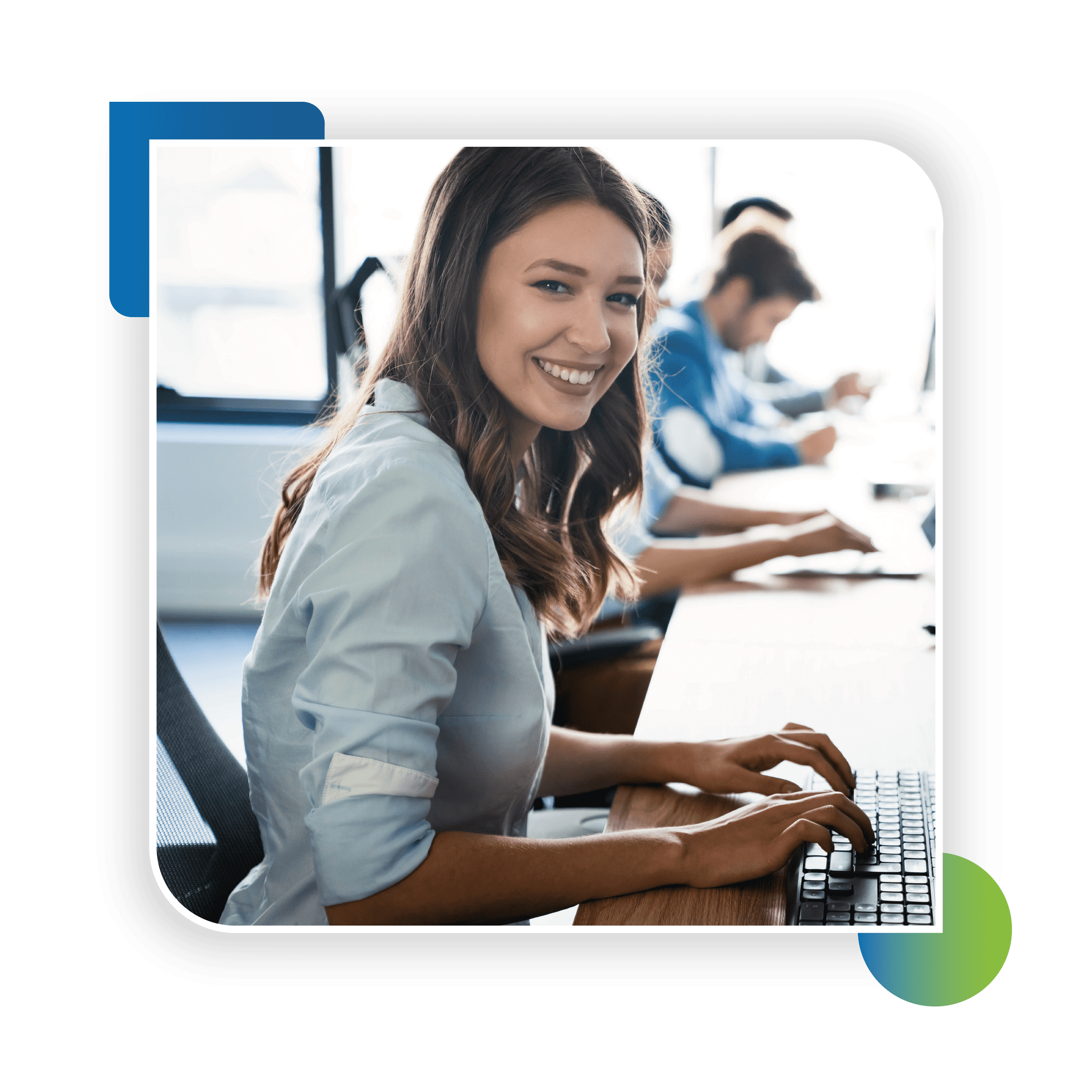 Nearshore Software Development
When it comes to your business needs, time matters, and we're here to make sure your efforts translate to results quickly. Nearshore Software Development Outsourcing pairs your company with skilled data specialists from Latin America engineers ready to bring your projects to life. We've helped hundreds of businesses onboard Nearshore engineers faster than offshore companies. Start growing today with ParallelStaff.Collaboration and communication are the pillars of any successful software project. Grow your business faster with the reliable outsourced talent available in your time zone. We hand-select expert-level talent from Latin America for unparalleled software development nearshoring support in your time zone.
Discover The Advantages Of
Nearshore Software Outsourcing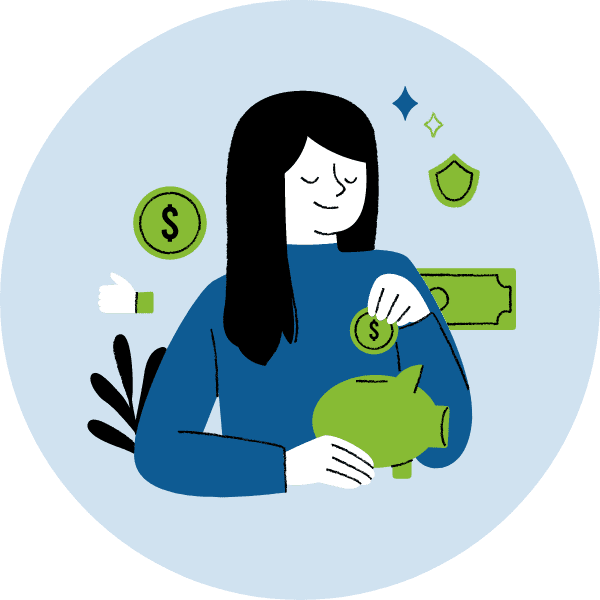 Eliminate Recruitment Budget
No more budgeting for job ads. Once we learn about your projects, we use that information to provide you with multiple gualified professionals to choose from. That's a 0 to 100 ramp-up, with $0 needed for recruitment.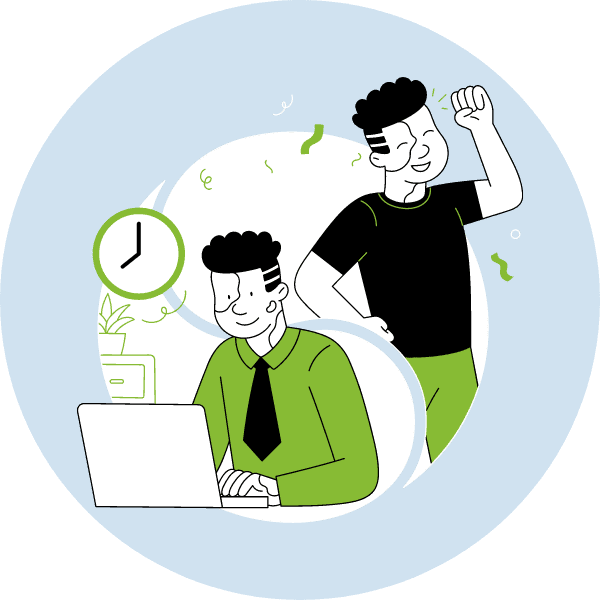 Onboard In Ten Days!
Who said finding new IT talent had to be complex? Our turnaround times between getting your specs and onboarding new talent range between five and ten business days. That allows you to scale your IT operations quickly.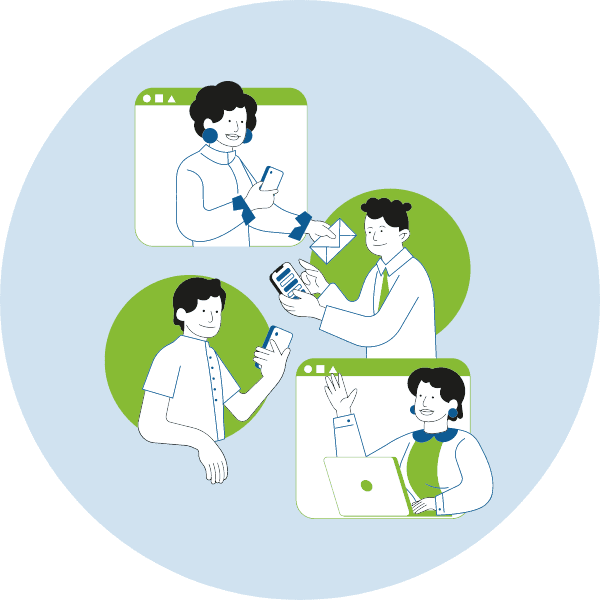 Expand Your Talent Pool
Finding onshore IT talent can be cost-prohibitive. Through our nearshore outsourcing focus, you can easily and quickly add professionals to your team that range from software engineers and designers to developers and QA professionals.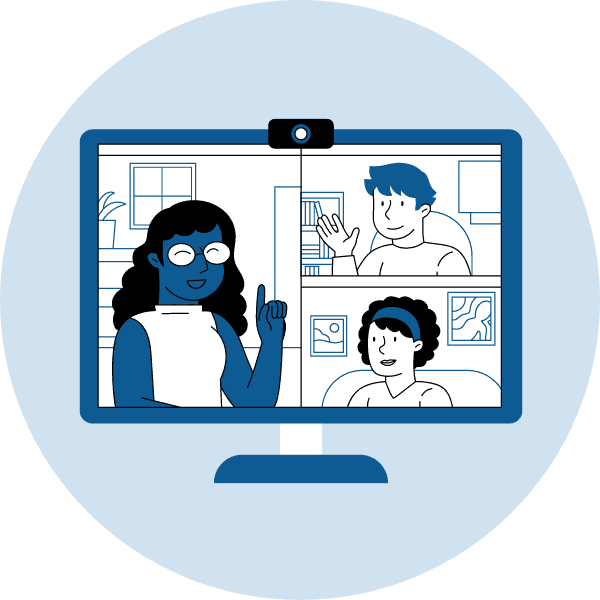 Seamless Onboarding
When the professionals you work with already share your values, onboarding becomes a simple and seamless process. We'll help you tell them what they need to know. and how to work within your team to begin solving your IT needs.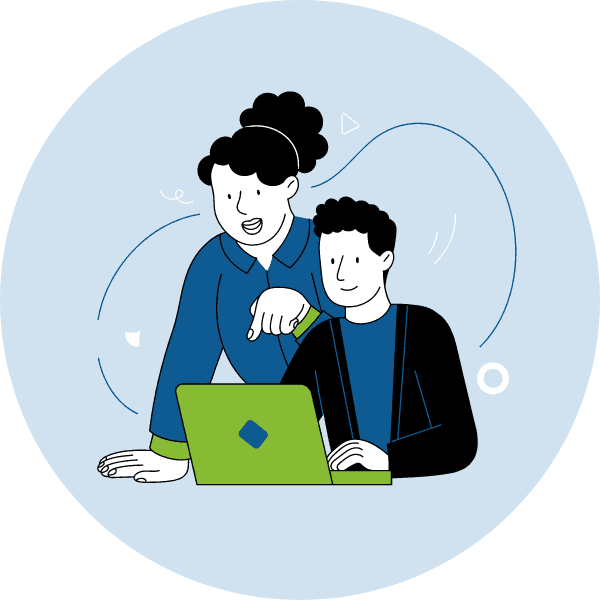 Dedicated Account Manager
No more guesswork about your point of contact. At ParallelStaff, you get a POC dedicated to your account who knows your business, can answer any questions, and connect you with the right people.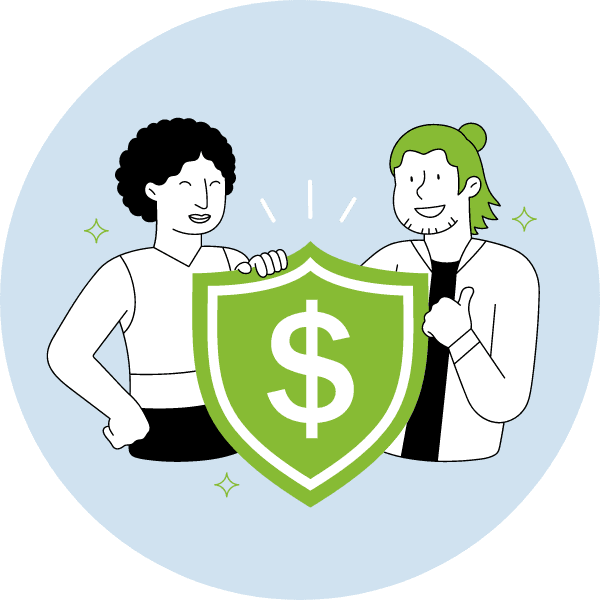 Eliminate Costs and Overhead
The overhead of a full-time IT pro can be 1.4x their salary, before the additional costs of hiring U.S. talent.Nearshore IT outsourcing allows you to eliminate both, creating more cost-effective tech solutions.
Actions Speak Louder Than Words
Client Testimonials Shout The Loudest…
Our dedication to linking organizations with cost-effective, highly skilled IT professionals drives success, but let our past and current clients share their experiences with ParallelStaff.

Marie Magnelli
Senior Recruiter - Spruce Technology, Inc.
My experience has been very positive as they are accommodating and always responsive to our needs. I am impressed with their efforts to quickly find highly qualified individuals across a broad spectrum of technical profiles.

Zach Gomez
Engineering Manager - BP Logix, Inc.
Our experience with this nearshore company has been exceptional. Their ease of communication through platforms like Slack, provision of high-quality workers, and competitive pricing are testaments to their dedication and professionalism. We look forward to continuing this partnership and are confident that it will bring continued success to our projects.

Rob Williams
President - Cratebind, LLC
Fast, professional communication and high-quality candidates have made Parallel Staff a valuable part of our strategy.

Richard Lebron
Director of Software Development - Fidelitone, Inc.
The developers I work with through Parallel Staff are all extremely knowledgeable, friendly, and accountable.

Nicole Nelson
Human Resourced Director - Airbiquity, Inc.
I have been working with ParallelStaff for over one year, and they have exceeded my expectations! I worked with them to hire several talented Java Developers and Java SDET consultants in Latin America for our software development project in a tight timeframe. I greatly appreciate ParallelStaff's dedicated partnership and excellent communication skills during the recruiting process and duration of the software development project. I highly recommend working with ParallelStaff!
Hannah Geesey
Head of People Operations - Cratebind, LLC
We have thoroughly enjoyed and appreciated our partnership with the Parallel Staff team. They have connected us with high-quality engineers who fit our team culture and add value to our technical work in a seamless way. We have also been impressed by the high caliber of communication and collaboration between our teams. The recruiters and account managers we have interacted with are punctual, friendly, very helpful, and extremely responsive. We consider Parallel Staff a valued partner!

Ramiro Rodriguez
Founder - Riivet, Inc
Parallel Staff has provided excellent service and is always professional. We have used them for over 3 years and have always had excellent customer service; I highly recommend them to anyone looking to simplify their nearshore outsourcing.
Get The Latest
Insights From Our Experts!
Discover the benefits of Nearshoring IT Outsourcing! Uncover essential insights and advantages that can transform your business. Dive into everything you need to know about Nearshore Solutions right here!
Navigating Nearshore IT Outsourcing
FAQ Guide
Explore our handy FAQ Section to find answers to your pressing questions…
What does Nearshore Software Development actually mean?

Nearshore Software Development means partnering with skilled professionals from neighboring countries to handle your IT projects. Enjoy cost-effectiveness, collaboration, and cultural alignment without compromising on quality! 🌍
Which are the benefits of using a Nearshore Software Development Company?
How is nearshoring better and different from offshoring?

Nearshore shines with closer proximity, similar time zones, and cultural affinity, fostering seamless collaboration and faster communication. It bridges the gap between onshore and offshore, offering a balanced approach to global teamwork! 🌍
How is nearshore outsourcing different than on-shore?
Is Nearshore Software Development secure and reliable?

Absolutely! We, as a Nearshore Software Development Company, prioritize security and reliability. Reputable providers follow strict data protection measures, ensuring your projects are in safe hands. Embrace a trustworthy and successful partnership with Nearshore Outsourcing!
What are the guarantees when working with ParallelStaff?

When working with ParallelStaff, you're guaranteed exceptional service, top-tier talent, seamless collaboration, and a commitment to your success. Trust in a partnership that elevates your projects to new heights! 🌟
Can you share a ballpark of the rates for Nearshore Software Development?

Certainly! Nearshoring rates vary based on project complexity, technology, and team size. Rest assured, you'll enjoy competitive and cost-effective pricing without compromising quality and expertise. Let's discuss your specific requirements for a tailored solution! 💻Generally, Nearshoring rates can range from $30 to $70 per hour, depending on the abovementioned factors. Choosing a provider like ParallelStaffthat offers transparent and competitive pricing with no hidden fees or charges is essential. 
Let's
Build Your Team

Together!