As businesses turn to eCommerce and cloud computing, the global business environment is becoming more software-driven than ever before. That means even more web and software development, IT system changes, and SaaS support are on the horizon. Across the world, the most competitive IT businesses are seeking novel cost-cutting strategies for their programming and development needs — solutions like nearshore software development.
Nearshore has become widely renowned as a trusted and efficient way of scaling one's business without the risks of offshoring. Leveraged by some of the biggest tech companies, nearshore staff augmentation provides greater control over staffing while reducing salary expenses and maintaining product quality. It also opens the door to discovering untapped talent in neighboring countries whose motivation to excel meets or exceeds that of domestic employment bases.
As a pioneer in the nearshoring movement, we've compiled our top five list of benefits for bolstering domestic development needs with highly competent, culturally aligned nearshore staff. You'll learn what differentiates it from the alternatives and gain a clearer picture of how to rapidly scale your tech company.
Nearshore Software Development: Outsourcing Without the Risk
American businesses have noticed mounting drawbacks to offshoring for well over a decade. But new competing philosophies have since emerged. Nearshoring is a much less risky way to outsource vital business operations to neighboring countries rather than far overseas.
For software developers who need to communicate with staff frequently, delegating work to vendors with similar time zones and cultures has major advantages. Operations and product delivery become streamlined with minimal latency and coordination problems, allowing executives to spend more time focusing on expanding the business.
Above all, nearshoring has become popular because it strikes the right balance between reducing operational expenditures and maintaining product quality — an essential need for industries relying on skilled labor. With a vendor well-versed in the nearshore country's business and legal environment, greater proximity to a partner country also makes it possible to select onshore professionals who've proven exceptionally skilled.
Remote work also becomes much more effective. Timing issues are eliminated, and in-house staff members have a much easier time working with nearshore teams. Miscommunication is drastically reduced, and cultural similarities improve rapport. Neighboring countries have a much greater rate of ESL, along with higher access to technology and tech education resources. In every way, the quality and quantity of employment resources available to American enterprises are much greater in Latin America.
Related Post 👉 Why Software Development Outsourcing? — Pros, Cons & More…
What Makes Nearshoring Perfect for Software Development?
Nearshoring has been particularly effective for software development because:
The products in question do not need to be physically shipped.

Developers engage in high-level communication around the clock.
Here are the five main benefits we've seen software developers experience after just their first round of nearshore staff augmentation.
1. Bigger and Deeper Talent Pools
In-house software development creates tight limits on staffing, both in terms of budget and availability. As a result, American developers generally have little trouble getting long-term, salaried positions. But this creates higher expectations in the market and inflexible staffing dynamics for the companies that hire them.
The answer to both challenges is to expand one's talent pool in the safest and most reliable way possible. While outsourcing tech and IT jobs to countries such as India and The Philippines is nothing new, it's become clear that quality and security concerns are on the rise. In the early 2020s, this hasn't necessarily resulted in a reduction of outsourcing to the Asian Pacific. But it's certainly given CIOs, IT departments, and RevOps leaders reason for second thoughts.
In its place, nearshoring maintains the allure of accessing bigger labor pools — while also making it more attractive. With greater American ESL, for example, Latin American software developers not only fill roles, but they also do so to higher standards. This reduces the amount of time and attention lost to quality controls. Even better, you can more easily prevent those issues in the first place.
With nearshoring, talent pools remain large, and improved work quality minimizes future quality control expenses.
Pro Staffing Tip for Nearshore Software Development: 
Establish longer-term relationships to ensure recurring staff augmentation builds upon domain knowledge.
2. Stronger Communication Lines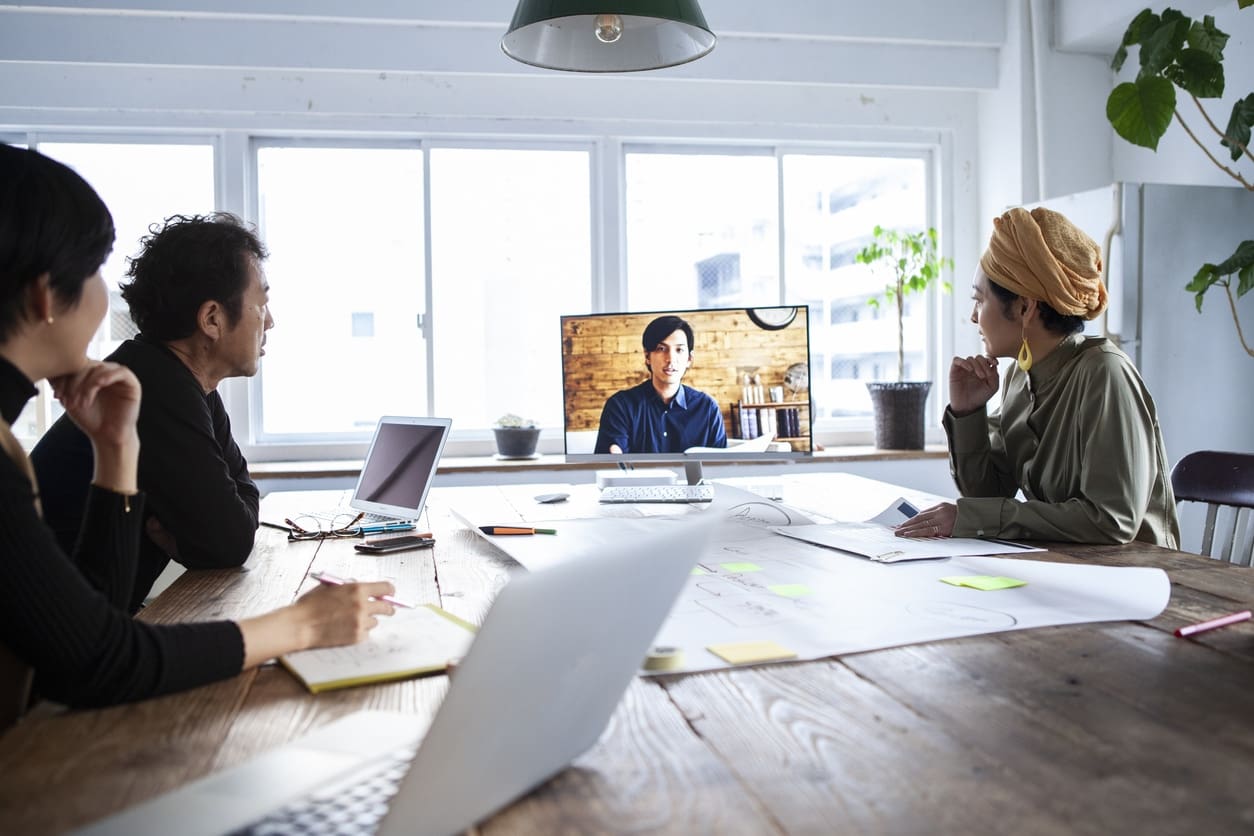 As development teams expand, even temporarily, communication needs to expand, too. There's always a sweet spot where the software engineering team's communication habits become second nature and require minimal guidance from management.
All this changes, though, with most offshoring solutions. These situations create more communication obstacles than necessary. When seeking the next closest thing to native speakers in your primary language, there's simply no alternative to leveraging the help of neighboring allies. Large populations in nearby countries have naturally higher fluency rates in their neighboring countries' languages and dialects. They've also been viewing the same local media and understand cultural nuances as offshore partners simply can't.
Furthermore, sharing time zones facilitates greater overlap in daily rhythms. While shipping jobs far overseas may work for heavy industry or manufacturing companies, software development suffers dramatically when communication isn't fast and responsive. The only way to ensure efficient software development is to catch bugs early, before further coding builds on top of flaws, and this is only possible with fluid communication lines.
Instead of wasting increased labor costs cleaning up code later on, reduce the need from the start by ensuring your outsourcing partners are in sync — both in terms of cultures and time zones.
Pro Communication Tip for Nearshore Software Development: 
Enhance efficiency further with a nearshore software development staffing firm that adheres to the Agile methodology — a workflow of tightly interwoven development, testing, and deployment processes.
3. Faster Times to Market
With improved efficiency, your company becomes more competitive. Speed to market is crucial in IT, where delays of even one day could put security at risk. Even at its most benign, missed project deadlines could give investors shakier confidence. With more cohesive connections with augmented staff and ETAs become more accurate. It all happens without increasing future quality control burdens of your core staff, who have more specialized work to do.
When you commit to product delivery using nearshore partners instead of offshoring, your finished products are also more closely aligned with your original intentions. You'll have the hired manpower you need right when you need it. Also, that manpower is highly competent and responsive. Because a nearshore staff has a better chance of being rehired for future needs, they're committed to the project's success.
All too often, far-offshore staff gauge work quality thresholds in terms of minimum requirements and nothing more. Their reputation is unlikely to be affected much by their output. It takes a special commitment to excellence to give one's best without long-term promises. Nearshoring attracts individuals who accept the temporary nature of their work but still have big incentives to establish a good reputation.
Pro Development Tip for Nearshore Software Development: 
When possible, incentivize excellence by informing nearshore teams about the possibility of future arrangements.
Related Post 👉 Get Your Tech Startup Growing Faster With Nearshore Outsourcing!
4. Lower-Risk Models
In many ways, security risks increase the further a job is outsourced. Companies naturally want to keep their trade secrets closer to home. But offshore staff in countries with unaccountable legal systems can share information that could be used against your company's interests.
Neighboring countries are more likely to cooperate, or at least respect, each other's laws, especially as it relates to business. This is true for the U.S. and many Latin American countries, which already have a history of shared business interests.
Nearshore software development reduces risk in another unique way, as well. Keeping responsibilities spread out across an organization is a time-tested method for mitigating risk since consolidated control over all or most processes reduces the chance that risks will be identified. It takes a different perspective (though one aligned with the overall vision) to see problems before operations are impacted.
This is a unique benefit that even the best domestic practices might not be able to provide. For business operations that aren't essential but still very important, nearshoring allows businesses to create natural checks and balances in their processes.
Pro Security Tip for Nearshore Software Development: 
Ensure your nearshore vendor works closely with the same workforce. This tells you they focus on long-term relationships built on trust.
5. Increased Bandwidth at Home
With more reliable and efficient outsourced development practices in place, business leaders back home finally achieve the benefits long promised by offshoring. Ultimately, most companies haven't found conventional outsourcing to be particularly satisfying. For development companies, in particular, the initial time and cost savings of offshoring labor without regard to proximity, timing, or communication eventually thin as long-term drawbacks become clearer.
Total failure rates for offshore projects are some of the highest in software development, which goes beyond draining company resources. It impacts their fundamental survival. At best, it distracts from the original purpose of outsourcing: enabling senior executives to focus on their business and expand when it otherwise wouldn't have been impossible.
Nearshoring helps companies tighten operations while remaining confident that their outsourced projects are in competent hands and functioning cohesively with the in-house team.
Pro Management Tip for Nearshore Software Development: 
Rather than seek shortcuts, advise your senior software developers on the importance of frequent and transparent progress reports, which bolsters investor relations.
Keeping It Closer to Home
The cost-benefit analyses of outsourcing have changed dramatically since it ramped up in the 1980s. Business leaders now have more awareness of the total long-term costs of outsourcing. But they also see more clearly which practices and locations provide the greatest benefits.
Today, software development leaders experience enormous benefits from nearshoring to countries with mutually aligned cultures, work ethics, and other qualities. Partnering with a highly experienced nearshore software development firm will enhance development processes even further. Also, it almost totally eliminates the drawbacks of overseas offshoring.
For any questions or expert guidance in establishing the best nearshore software development practices, contact Parallel Staff — and expand your software development company's horizons in as little as two weeks.
Latest posts by Rick Wallace
(see all)