If you're in need of a nearshore software company for outsourcing IT tasks and projects, you must find the right company based on your specific needs. You need a partner you can trust to give you the best services and ensure that you complete your projects on time and avoid potential issues throughout. 
Let's take a look at some of the specific items to consider when selecting a nearshore software company for your next project.
1. Prioritize expertise that meets your needs
A dependable nearshore software company will provide you with the professionals you need to fill skill gaps and complement your existing team. If you rely on your in-house team, you might not have the resources required to perform all necessary tasks and ensure your deliverables are on schedule. The outsourcing company you turn to should be able to meet all of your needs and take time to understand them. 
Your outsourcing partner must know what you specifically require and work with you to find the experts you need. You should never have to spend money on hiring experts who aren't truly what you're looking for, which is something a good nearshore software company will understand. Your partner should help connect you with only those who will help your business succeed while eliminating the issues of hiring and onboarding new full-time employees.
In short, you should only pay for what you need to help with development and completing your projects.
Related Post 👉 Bridging the Skills Gap with IT Staffing Solutions
2. Focus on reliable Communication
Another factor to consider is communication. A nearshore software company should connect you with experts who can communicate with you regularly and in your language. One of the key benefits of nearshore outsourcing is the ability to connect with people on the same side of the world, including those in Latin American countries and Canada, where the language and time zones align with those of the U.S. 
As such, your nearshore software company should have the ability to connect you with professionals in these locations. This ensures you're able to communicate with both the company and these professionals on a regular basis.
Good communication is critical for successfully completing all types of IT projects, including software development and more. Not only do you need to be able to communicate in real time with your development teams, but you also need the right tools to do so. This is also where a nearshore software company can help. The ideal partner will connect you with experts who have the communication tools necessary to facilitate good communication. These tools include video chat software, task management software, and more. The right tools in your toolkit will allow for optimal collaboration and further ensure your in-house and outsourced teams are on the same page at all times.
With consistent communication, you'll have a good handle on your projects and be able to gauge progress throughout. This will ensure you're never in the dark regarding development projects. You'll feel comfortable knowing that your projects are in good hands.
3. Look for Options That Offer Scalability
You might start with nearshore outsourcing when you're a small business needing some assistance. But as your business grows, you may require larger teams and help with many tasks. Your nearshore outsourcing company should be able to assist with this by providing you with the scalability you need.
The right partner will connect you with all of the experts you need. It can also help you scale up your operations as your demands increase. Look for a company that has access to ample resources and staff to ensure you're never without the resources you require at any time. A nearshore software company that's able to grow with your business will provide you with a long-term partnership that gives you everything you need to succeed in your industry.
Related Post 👉 Business Scalability: Unlocking Growth Potential through IT Outsourcing
Other Factors to Consider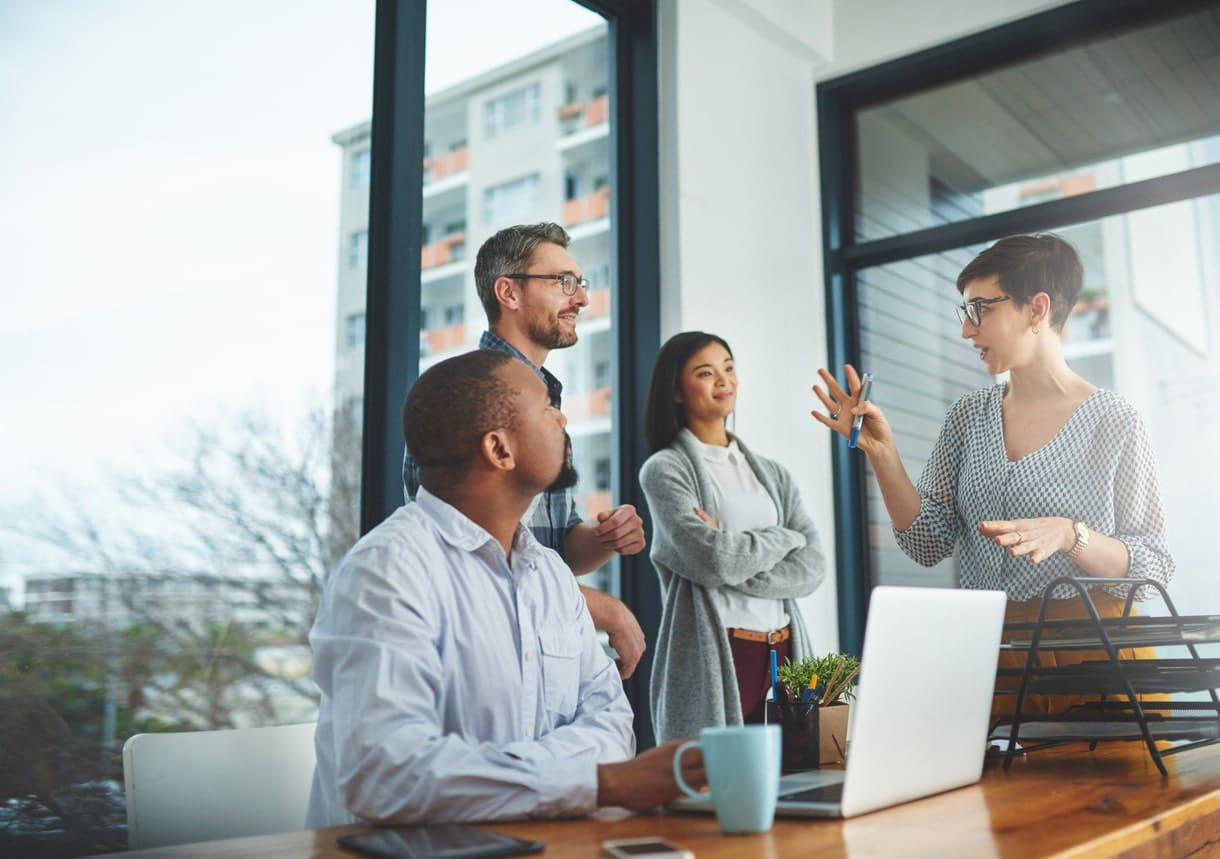 In addition to the elements listed above, there are some other aspects to look for as you try to find the right nearshore software company for your business.
These factors include the following:
A Good Reputation
Before settling on a nearshore software company, take a look at their previous clients and review their success stories. A good company will be open about its history. It should convince you that it's right for you based on its prior successes. You can look at online reviews and see if the company's website offers some insights into what it has achieved for clients in the past.
Based on the company's reputation, you can better determine if it's a good fit for your business.
Devotion to Security
Another element to consider is security and the company's ability to maintain it. Try to locate a company that can:
Maintain compliance with growing security demands

Ensure that all outsourced teams will have the tools and measures to keep your data safe and secure
The last thing you want when outsourcing software development is for your company to be at risk of losing critical data or becoming compromised through security risks that are typically avoidable.
To help you feel secure, your nearshore software company should disclose its approach to cyber security. It should also describe the specific measures it puts into place to optimize security. The company should detail how it will keep your data and operations secure through a system of secure storage, data management, and backups.
Cost Savings
Your nearshore software company should also be able to help you save money on software development while providing you with the resources you need. Nearshore outsourcing might not come with the same savings as offshore outsourcing. But you'll benefit from more reliability and effective communication that ensure you get a good ROI with this investment.
Your company will work with you to get the expertise you need based on your allotted budget. It will also disclose any additional costs you might need to cover depending on your requirements. 
All of these elements are crucial to look for in your nearshore software company. If you can't find these with a potential outsourcing partner, consider taking your business elsewhere. It's always best to shop around for the best outsourcing provider.
How ParallelStaff Helps Meet These Criteria and More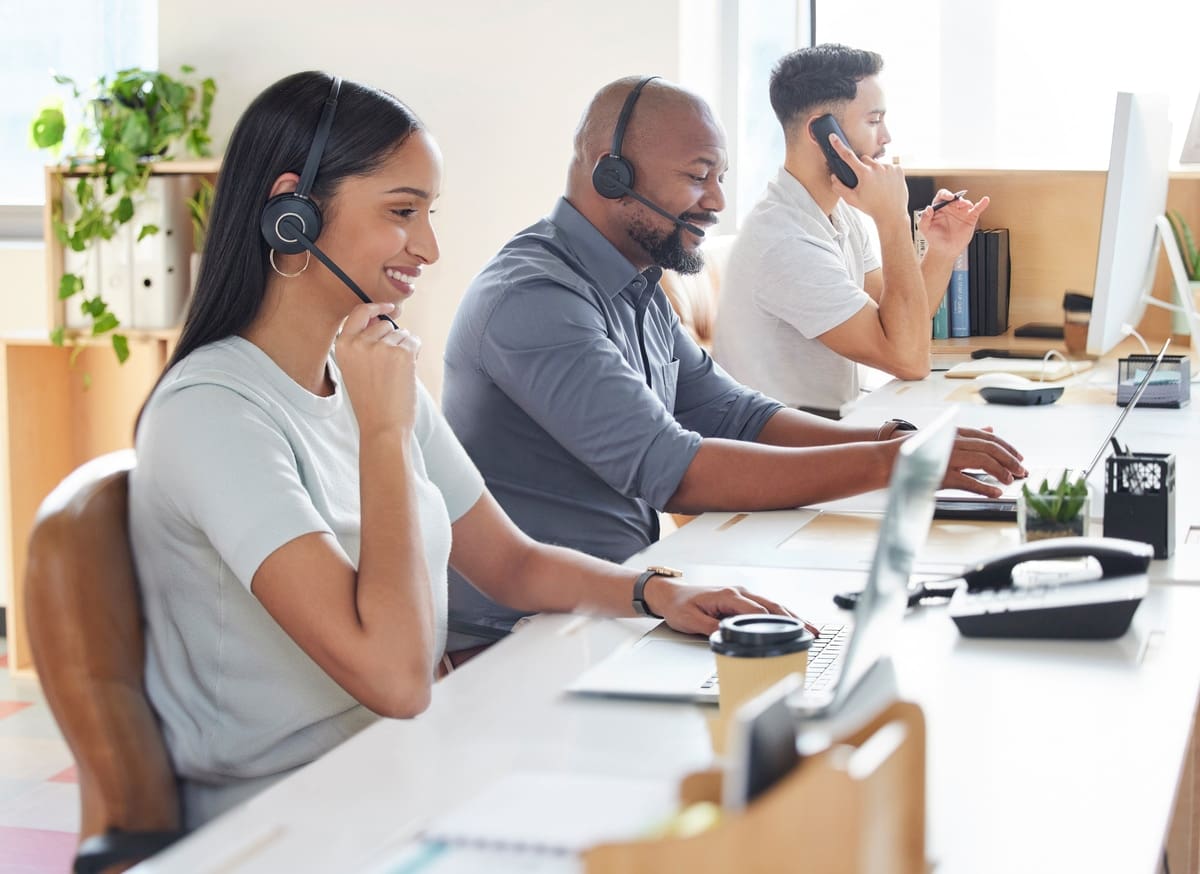 When searching for the right outsourcing provider for nearshore software development, turn to ParallelStaff to meet your needs. At ParallelStaff, we work to meet each of our client's needs and provide all of the benefits mentioned above. Regardless of what you require for your software development projects, we have the expertise and resources to help you meet your deadlines—and save money in the process.
We understand that it's costly to hire dependable IT talent. It costs both time and money to hire new part- or full-time employees to add to in-house teams. With the help of our outsourcing capabilities and ample resources, we can connect you with the professionals you need whenever you need them.
Depending on your company's requirements, we offer a few key services that provide plenty of flexibility. These include:
Nearshore Software Development
If you need help with developing either simple or complex software solutions, we offer nearshore software development experts who can help. They'll provide services covering everything from quality assurance and user experience to back-end development. You'll be able to complete your projects on time and with ease thanks to our sufficient resources.
Nearshore Staff Augmentation
Need to complement your in-house teams with trustworthy software development experts and others? We can augment your teams with the experts you need through connections with trained and adaptable professionals in Latin America. These engineers are ready to help your business flourish and give you everything you need for real growth.
Nearshore Dedicated Teams
Sometimes our clients need dedicated teams that can commit to long-term services and a variety of projects. We facilitate this with nearshore dedicated teams that give you what you need when needed and at a price you can afford. In the process, you'll be able to avoid all of the costs and pitfalls associated with hiring full-time in-house staff. We'll ensure you have what you need within days to get your project going.
Our Simple Process Helps You Get Started Right Away
One of the main advantages of working with us is the ability to get started immediately through a simple process. If you choose ParallelStaff as your nearshore software company, you'll be able to find the experts you need for your next project. Take the following steps:
1. Share a Job Description
The first step is to provide our team with a detailed job description, which we will then be able to pass on to potential hires. This JD will include details about the specific tasks you need to complete and the kind of work you require. You're also encouraged to include details about your company and certain nuances that apply to the job. These details will help our outsourced teams learn the ins and outs of your business and operations.
2. Interview Viable Candidates
The next step in our process is to begin looking for the right professionals based on your job description. We carefully and thoroughly vet every candidate to make sure you're matched with the right professional for every project. Based on your criteria as disclosed in the job description, we work to connect you with the professionals who will work best. 
3. Select and Onboard New Hires
After the interview process, you can choose the professionals you want to add to your team. Then we will begin the onboarding process. We indicate precisely what you need from your new hire and can help train them to get the best results. At the same time, you'll avoid all of the potential hassles of hiring full-time employees and subsequently reduce hiring costs.
Other Benefits of Working With ParallelStaff
In an effort to provide you with all of the benefits we mentioned, we also offer some of the following key benefits when you work with us:
Expanded Talent Pool
With the help of our nearshore outsourcing services, you can save more money on hiring employees to complete various software development tasks and get the expertise you need if your current team lacks it. Regardless of what kinds of skills you need, we'll ensure you get them with the help of the right outsourced professionals.
Fast Hires
Another advantage of working with ParallelStaff is the ability to recruit and hire new outsourced experts within ten days. We understand that when you look for teams to outsource your tasks to, you're likely in need of a reliable solution that's also quick. We'll put you in touch with the professionals you need within around five to ten business days. This speed ensures you're not without talent for long. This further helps our clients stay on time with their deliverables.
No Costs for Recruitment
In addition to avoiding the costs of hiring new employees, you can avoid the expenses associated with headhunting and ad placement. Simply send us your job description. Then we'll get to work looking for the right professionals based on what you require. You'll connect with the experts you need as soon as you need them. Also, you'll receive support without the costs that normally come with recruitment. This helps you further save money when you turn to us as your outsourcing partner.
Dedicated Account Management
In giving you the communication you need throughout every project, we connect you with a dedicated account manager who will serve as your main point of contact whenever you outsource through us. This account manager will learn about every aspect of your project and what your company is all about. You can direct any questions or concerns to this account manager at any time and get the answers you need. 
Related Post 👉 Why ParallelStaff?
Get the Outsourcing Services You Need With ParallelStaff
In need of a dependable nearshore software company? ParallelStaff is here to connect you with top talent in your industry. Our outsourcing services help you stay on time while cutting down on the costs of expanding your existing team.
Contact us today to find out how we can help your operations and fuel your company's long-term growth.
Latest posts by Janell Picon
(see all)