As companies both large and small learn the benefits of software as a service, these Cloud-based SaaS companies understand they need to constantly improve their software to meet the growing demands of their customers. Nearshore outsourcing can help keep up with that demand.
What Companies Want
Over the older proprietary software packages they previously worked with, companies appreciate:
Quick Startup Time
SaaS packages can be up and running within a week or two, versus six months in the old days.
Fixed Monthly Cost
Companies don't have to spend a huge upfront cost for hardware and software development that often didn't meet their needs by the time of delivery.
Constant Upgrades
Proprietary software could be upgraded only when the software company was ready and had to update the entire package. However, SaaS software is constantly changing as updates can be added immediately.
What This Means for SaaS Companies
For SaaS companies, this means their software designers and engineers must focus on upgrading and innovating to stay ahead of customer demands. This means they need a consistent, innovative, and agile workforce to meet this ongoing challenge.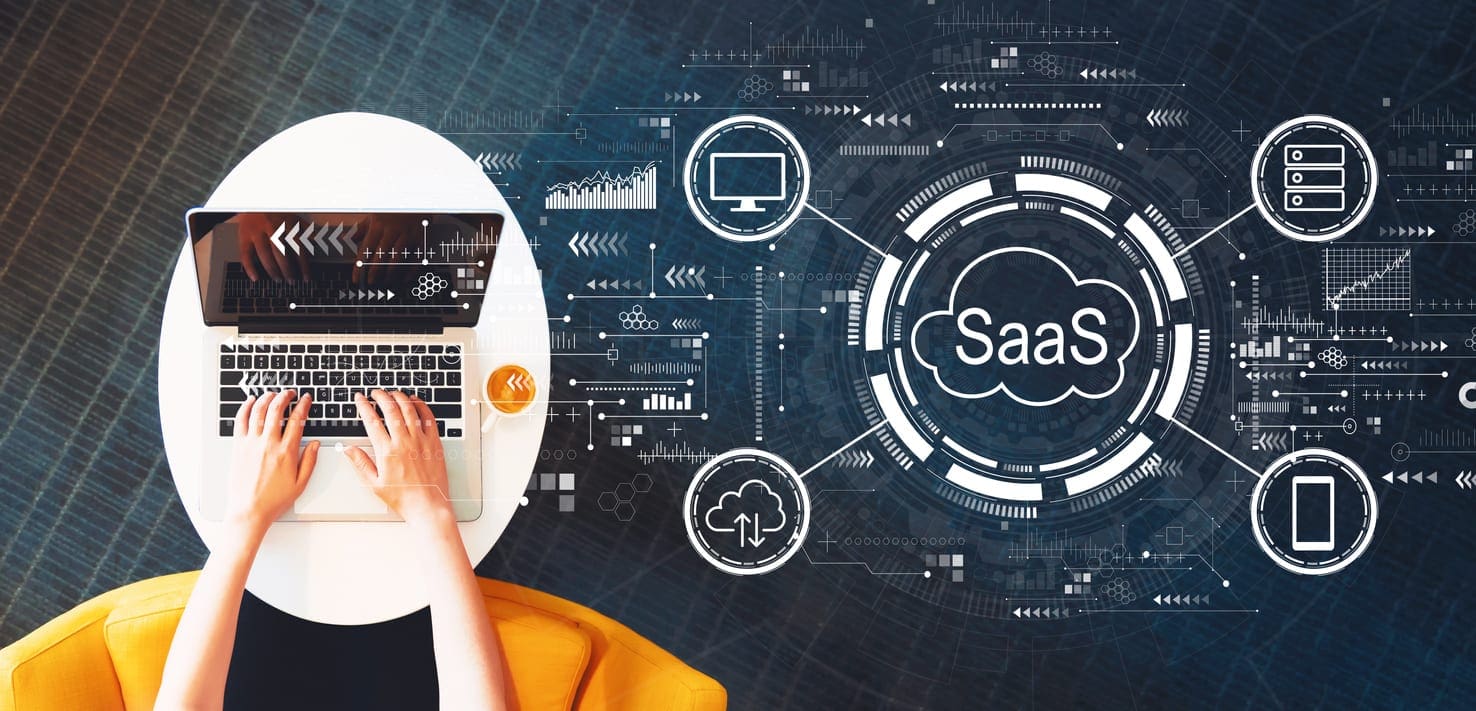 While software developers in the past have relied on offshore outsourcing to meet their needs, they also were dealing with longer timeframes that could accommodate turnover and delays. No more. SaaS companies need a stable, creative, and innovative workforce to meet the quickened pace of software development.
Increasingly, they find that nearshore outsourcing provides the agility they need to work in real-time at a budget that fits within their customers' contracts. The four reasons SaaS and nearshore outsourcing fit like a hand and glove are:
Related Post 👉 What is a SaaS?: Understanding the Meaning, Benefits, Types, Costs, and Examples
Nearshore Outsourcing Helps You Scale Quickly
Hiring skilled software developers takes weeks or months as you advertise the position(s), review resumes and work samples, bring in potential hirees for interviews, then wait while they give notice at their previous jobs, and potentially relocate to your city.
With nearshore outsourcing, experienced software engineers and designers are waiting to be hired and work from their home locations. Even if you need to bring them in-house for training, they have passports and visas for immediate training.
Whether you are looking for one designer or a dozen, nearshore outsourcing provides you options for staff augmentation.
Overseas outsourcing brings on the headaches of dealing with time zone changes, potential language and cultural barriers, and travel restrictions.
One ParallelStaff customer tried the traditional offshore outsourcing route when scaling up their business, only to be frustrated by delays caused by the high turnover rate in their outsourced staff.
Find Affordable and Skilled Talent On-Demand With Nearshore Outsourcing
Besides the time lag in hiring full-time software development specialists, both the recruiting process and increased staffing are costly for a business trying to scale up and attract new customers. According to Glassdoor, the typical U.S. company spends $4,000 recruiting an employee, plus spends 52 days on the search.
U.S. News reports the median salary for software developers was $107,510 in 2019, with the top 25 percent clearing more than $135,000 a year. Add about another one-third to those figures for benefits and taxes. The same report projected job growth for software developers at more than 300,000 positions per year, meaning you'll also face stiff competition to find the best and brightest developers.
Nearshore outsourcing allows you to find affordable talent practically instantly. These developers want to stay in their home countries, where the cost of living is considerably lower. Therefore, they are able to work and live more comfortably near their families while providing you the creativity and talent they possess.
The fact they can work for less money doesn't mean they are less talented than stateside workers. They are highly trained and have many years of experience working in software development.
Real-Time Collaboration Guarantees the Best Outcomes
The greatest advantage nearshore outsourcing offers over offshore outsourcing is the real-time collaboration with your development team. Nearshore software developers work in the same time zones as your staff. Thus, they are available for meetings, phone calls, and email exchanges at the same time as your in-house talent.
All nearshore contractors must pass an extensive English proficiency examination before they are added to the roster. Plus, they are versed in American culture. They will understand your communication and your needs better than offshore workers.
Offshore Is Dying; You Need to Do Something About It
Global outsourcing reached its high in 2014, when revenue peaked at $104.6 billion. Since then, revenue has bounced up and down in the $80 billion to $90 billion range. Companies have searched for a way to overcome the shortage of software developers in the United States.
High turnover rates (more than 40%) in traditional offshore sourcing countries such as India and Ukraine continue to frustrate SaaS companies that must be continually updating their software to meet customers' expectations. Any delays caused by bringing in new talent and getting them up to speed interferes with making those constant changes.
Nearshore outsourcing, on the other hand, has continued to grow at 10 percent to 20 percent per year as American companies have realized the value of staying agile with teams based in the same time zone.
Related Post 👉 Top 5 Benefits of Nearshore Software Development — Get Ahead of the Competition!
Work With ParallelStaff for Your Nearshore Outsourcing Needs
ParallelStaff customers experience turnover rates at 5% or less. Thus, their teams can focus on their customers' needs and experience, rather than keeping their own teams up and running. This stability is possible because we vet our members before they come on board. Indeed, we require a minimum of eight years of software development experience.
Whether you are an established SaaS company looking to expand or a startup looking to develop your idea into the next unicorn, contact us to learn how ParallelStaff can provide staff augmentation or a software development team to make your vision happen. If you feel like you're ready to go, schedule an introductory meeting to get started today.
Latest posts by Mike Hernandez
(see all)