For many companies, nearshore software development outsourcing has become a strategic necessity. That's because digital transformation has become a competitive and survival imperative. The speed and breadth of digital innovation in today's environment make it difficult for even large companies to assemble and maintain in-house project teams with the wide range of competencies needed to keep up with the pace of technological change. For smaller companies, the ability to benefit from the expertise of technical specialists they couldn't afford to hire and keep on staff is even more crucial.
That's why over the past decade or so software development outsourcing in general, and nearshore outsourcing in particular, has become a critical element in the business strategies of many companies. One outgrowth of that fact is that forging a productive relationship with a business process outsourcing company that can be a reliable partner in developing and executing a company's digital strategy has become of prime importance.
Nearshore outsourcing, which makes use of contract workers based in countries adjacent to, or at least geographically close to the client's country, has gathered significant momentum in recent years. In this article, we want to take a look at the forces that have elevated nearshoring to the prominence it enjoys today, and then take a peek into the near future to understand how the industry is expected to develop in the future.
Related Post 👉 Choosing the Right IT Outsourcing Partner: Key Factors for Success
How Software Development Outsourcing Got Started
Although there were earlier efforts, the full flowering of IT outsourcing as a professional business service is commonly said to date from 1989. That's when Kodak asked IBM to set up and manage its data center. The success of that highly visible partnership started a trend, as other companies in lines of business not directly related to IT began to take on outsourcing partners based in the U.S. to handle their IT projects and operations. Many were influenced in that direction by legendary management consultant Peter Drucker, who in 1989 coined what became a widely quoted aphorism:
"Do what you do best and outsource the rest."
In its early days, IT outsourcing was typically used for a company's internal or back-office operations. But as both large enterprises and small and medium sized businesses (SMBs) have come to recognize the competitive necessity in today's environment for digital transformation, that's no longer the case. The need to be proactive and nimble about generating software solutions both for internal operations and for customer-facing processes has never been more apparent. Any company that fails to keep up with the accelerating pace of digital innovation risks becoming a dinosaur in its marketplace.
Yet building and maintaining in-house software development teams is neither easy nor inexpensive. According to Glassdoor, the average U.S. employer takes 52 days and spends about $4,000 to hire a new employee. And hiring software engineers is even more difficult. In the U.S. software developers have a median salary of $103,620 per year, and an unemployment rate of just 1.6%. No wonder that in a recent survey, 45% of employers reported struggling to find workers with the skills they need.
Highly skilled software professionals are notoriously hard to recruit and retain. That fact has historically been the driving force behind the growing use of software development outsourcing by U.S. companies. For both large enterprises and SMBs, many of which simply can't afford to maintain teams of highly skilled software engineers in-house, outsourcing their software development has become a strategic necessity. That's why as early as 2006 more than 50% of American enterprises were making use of IT outsourcing.
The Growth Of Offshore Software Development Outsourcing
As the outsourcing trend grew, the government of India recognized that advancements in global digital communications technology presented an opportunity to boost that country's IT sector by providing remote IT outsourcing services, eventually including contract software developers, to U.S. companies. India's wage structure allowed it to do this at a much lower cost point than U.S. based outsourcing providers could achieve. This offshore outsourcing strategy was highly successful. As Ashok Deo Bardan and Cynthia Kroll, researchers the University of California, Berkeley, note:
"The software sector was the first service sector to transfer significant activity to foreign locations, leading to the creation of a critical mass of expertise and resources in concentrated locales, such as the city of Bangalore in India."
Other outsourcing hubs, in locales such as Eastern Europe, Asia, and Latin America, soon followed. Still, in the early 2000s, India accounted for 90% of offshore outsourcing revenues.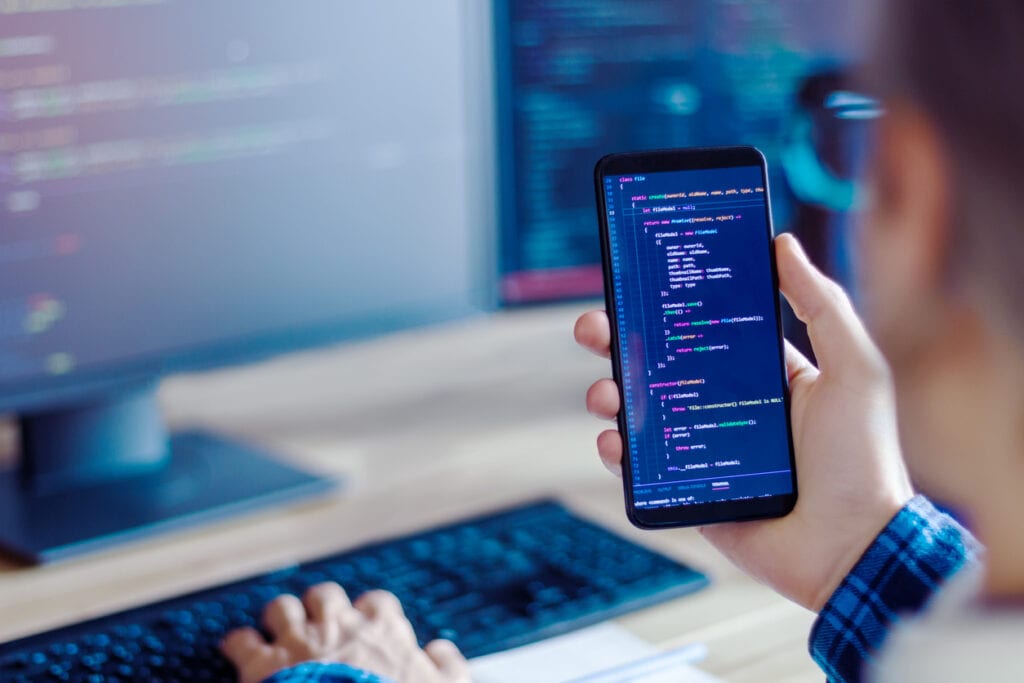 The Emergence Of Nearshore Software Development Outsourcing
India's preeminent position as an outsourcing provider was soon challenged by several factors. First, as the country's standard of living rose, so did software developer salaries, eroding the cost advantage it had enjoyed. More importantly, as companies began to outsource not just internal IT processes, but also the development of business-critical digital transformation solutions, the geographical remoteness of India from Europe and North America became a significant factor. Researchers Erran Carmel and Pamela Abbott summarize the problem this way:
"Distance Introduces Difficulties"
As another research team explains, "the difficulties introduced by distance include communication, control, and supervision, coordination, creating social bonds and building trust." According to the 2017 Global Software Services Report, 12% of software development projects fail because of inadequate communication.
Carmel and Abbott described the impact of client companies beginning to understand the negative effects on both costs and quality associated with long-distance outsourcing relationships:
Nearshore emerged as a reaction to the main offshore destination: India. India, since it is geographically distant from its major clients in the US and Europe, particularly, is reframed as a "farshore" territory.
In the nearshoring model, contract employees working remotely in nearby countries (in the case of the U.S. "nearshore" refers to Latin America or Canada) are either added to a company's in-house development teams (staff augmentation), or entire software development teams are staffed by workers in those countries (project outsourcing).
Nearshore software development outsourcing has become particularly attractive to U.S. clients because of the growing number of skilled software developers residing in Latin America. A good example is Mexico. STEM programs in that country are graduating about 130,000 highly trained engineers every year. Because that is more than the local economy can absorb, many well-qualified and highly motivated Mexican software developers are available for remote contract work with U.S. companies. As a result, according to the World Bank Mexico's IT outsourcing industry is growing at an annual rate of 10 to 15 percent, making the country the third-largest exporter of IT services in the world.
Related Post 👉 The Future of IT Staff Augmentation – Trends for the Next Decade
Software Development Outsourcing Is Now About Gaining Competitive Advantage
Most companies initially adopted IT outsourcing to minimize costs. However, according to a recent Deloitte survey, in today's environment of constant digital innovation the focus is more on "disruptive outsourcing [that], when executed well, can deliver competitive advantage by transforming the way organizations operate, and making them more agile, efficient, and effective."
The Importance Of Agile
An important factor in the rapid growth of nearshore outsourcing is the accelerating use of Agile methodologies in software development. One definition of Agile describes it as "an approach to software development that seeks the continuous delivery of working software created in rapid iterations."
Agile is based on the assumption that the true requirements for a complex piece of software cannot be fully known at the outset of the design effort. Thus, the best way to produce an effective and reliable software product is through an iterative process in which solutions are produced quickly, then continuously modified based on feedback acquired through actual use.
Because with Agile the development team does not start with a well-defined technical specification and must continually adjust the design essentially "on the fly," continuous and effective communication among developers and business-side clients is an absolute necessity. And that's where nearshoring has a distinct advantage over farshore outsourcing.
Again taking Mexico as an example, communication with companies in the U.S. is facilitated, first, by the fact that time zones between the two countries are largely in alignment. Also, Mexico offers a large number of software engineers who are not only technically skilled, but who are also proficient in English and attuned to North American culture. Plus, remote developers are just a short airline flight away when face-to-face communication is required.
Nearshore Outsourcing Forecast For The Near Future

In 2019 a digital transformation consulting firm reported that,
"The size and value of the international nearshore market are rising dramatically."
They note that nearshore services represent 36% to 40% of the total global services market.
By all indications that market will expand significantly in the coming year. According to Statista, global IT outsourcing services revenue is expected to rise from $378.1 billion in 2018 to $413.7 billion in the next few years. Larger enterprises are projected to continue outsourcing at a high rate, and many smaller businesses, especially startups, will be outsourcing the majority of their processes. The "Outsourcing in 2020" report produced by the National Outsourcing Association reveals that 70% of companies say they plan to outsource in the future.
According to the article "Top 6 IT Outsourcing Trends and Market Overview for Business" at digitaljournal.com, the use of nearshore outsourcing services by U.S. companies will continue to grow. Much of that growth will be driven by the competitive imperative faced by both large enterprises and smaller companies to take full advantage of rapidly expanding technologies such as IoT, AI, blockchain, and the cloud. Statista forecasts that worldwide IoT revenues will reach nearly $1.6 trillion by 2025. Over that same timeframe, MarketsandMarkets projects that the global AI market will increase to $190.61 billion (from $21.46 billion in 2018), and IDC expects blockchain spending to reach $12.4 billion. Cloud-based eCommerce should continue its rapid expansion this year. Statista projects that in the next few years more than 2.14 billion people will be purchasing products and services online.
Producing the software required to support new digital solutions in areas such as these, as well as that needed for ongoing maintenance, will almost certainly lead to significant growth in the use of nearshore staff augmentation and software development outsourcing in the coming year.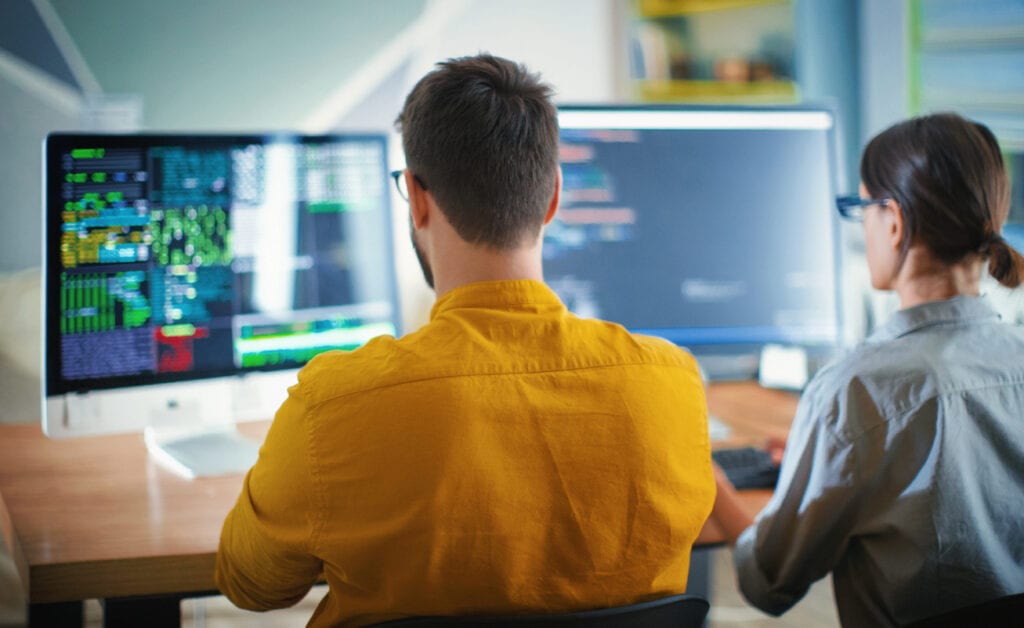 The Importance Of Partnering With A Reliable And Technically Capable Outsourcing Provider
Over the past decade many companies, both large enterprises and SMBs, have found nearshore outsourcing to be the most cost effective and reliable means of producing the digital innovations on which they have come to depend. That has encouraged them to use outsourcing for even their most business-critical software development projects. And that, in turn, has elevated the importance of working with a dependable outsourcing partner that can be relied upon to provide remote contract workers and project teams with the right skills and the commitment to ensure that clients get the results they need.
To a very real degree, when companies depend on outsourcing to staff projects that are vital to their core business priorities, they are putting their future into the hands of the outsourcing partner they choose.
ParallelStaff Is Well Established As A Reliable Strategic Outsourcing Partner
With its more than 12 years of experience in providing software development personnel and services to both private sector and governmental clients, ParallelStaff has proven itself to be a strategic outsourcing partner your company can rely on.
Based in the U.S., ParallelStaff is a global business process outsourcing provider that specializes in staff augmentation and software development services using a nearshore outsourcing model. We supply the experienced developers needed to consistently and reliably meet the project needs of our clients by drawing on our pool of highly skilled software engineering contract employees who work remotely from Mexico and Latin America.
Related Post 👉 Parallel Success Stories
One of the major advantages of ParallelStaff's nearshore outsourcing model is that it avoids the communication issues that have torpedoed many offshore software development efforts in the past. First, all of the workers we provide are proficient in English and comfortable with North American cultural norms. Plus, the close alignment between their local time zones and those of U.S. clients facilitates ongoing communication during working hours.
A second important advantage of ParallelStaff nearshore outsourcing is that the developers we provide have the skills and experience required for successfully working with the most technically complex of modern technologies. Our engineers have a minimum of eight years of proven professional experience, and experts are available for all major software engineering specialties. In addition to providing individual workers to join your existing development teams in a staff augmentation capacity, we can supply experienced project managers who can assemble entire remote teams and deliver complete solutions according to your specifications.
In this year nearshore staff augmentation and software development outsourcing will more than ever be strategic necessities for many companies. If you'd like to know more about how nearshore outsourcing through ParallelStaff can help your company successfully pursue the digital transformation initiatives that will be key elements of its future success, please contact us.
Latest posts by Mike Hernandez
(see all)