The accelerating pace of digital innovation today represents both an opportunity and a threat for businesses. Companies that fail to take advantage of the new capabilities will lose to those who do. However, those companies that find ways to continually incorporate enhanced capabilities can gain significant ground. That's what happened to one ParallelStaff client when it committed itself to ensure that the software development and support capabilities embodied in its marketplace offerings were of a consistently high level. As a result, instead of losing customers to more agile competitors, this company increased its customer base. Here's how they did it with nearshore outsourcing.
A Client on the Move!

This client is a fast-growing SaaS provider based in Los Angeles. Their product is a highly customizable travel expenses solution that also connects to numerous existing financial systems. To provide customer support, the client established a configuration department tasked with implementing their solution within the customer's context. Then, they troubleshoot customer operational issues in real-time. To accomplish this, the client needs to maintain a stable group of support staff who possess highly specialized skills. Not only must they have the expertise required to deal with complex technical issues as they arise, but they must also have, in equal measure, the ability to maintain positive and productive face-to-face relationships with customer personnel.
It normally takes about three months for new team members to get up to speed with both the client's technology and the way they relate to their customers. So, there's a significant learning curve and training commitment for every new hire.
Related Post 👉 Important KPIs For A Successful And Profitable SaaS Business
The Client's Plans Were Stymied by an Inability to Recruit the Software Experts They Needed
The company had ambitious plans to expand its reach geographically and in terms of the industries it served without nearshore outsourcing. However, those plans were hampered by severe difficulties in finding and retaining enough software experts with the required technical and customer relations skills.
As this client quickly discovered, identifying and hiring talented software developers who also have good people skills can be quite a challenge. The U.S. is currently suffering a software developer shortfall of more than a million workers. As a result, finding talented professionals whose technical skills match their people skills is time-consuming and expensive. According to Glassdoor, the average U.S. employer takes 52 days and spends about $4,000 to hire a new employee. In a recent survey, 45% of employers reported struggling to find workers with the skills they need.
The Client Tried Overseas Outsourcing, But It Didn't Work for Them
Companies that face an inability to directly hire the talent they need often turn to outsource. In fact, according to a recent survey by Statistic Brain, 43% of U.S. companies are now outsourcing software projects or jobs. The client in this case study followed this trend and outsourced their software development and support to a vendor in Ukraine.
Although this solution seemed to work well at first, an intractable problem soon arose. The client's remote workforce experienced an extremely high annual turnover rate of almost 48%. Developers were leaving within six to nine months of joining the remote team. Each loss translated into significant project delays and added costs.
The Problem Was Not Outsourcing, But Offshore Outsourcing Instead of Nearshore Outsourcing
Actually, the high offshore outsourcing turnover rate experienced by our client is not unusual. According to the National Association of Software and Services Companies, turnover rates of up to 40% are typical for overseas software services vendors. Research conducted by a team headed by Dr. Julian M. Bass of the University of Salford reinforces that conclusion. In their report entitled "Employee Retention and Turnover in Global Software Development" they say:
"Offshore outsourcing has a widely held reputation for particularly poor employee retention."
In particular, Dr. Bass's team found that when outsourced workers are geographically remote, factors affecting work-life balance, such as misalignment of work hours between onshore and offshore groups, long working hours, and the perception of a lower level of guidance and support can become major negative factors.
For our clients, the high rate of attrition they were experiencing was simply unsustainable. Thus, they were forced to consider other alternatives.
Fortunately, they recognized that outsourcing itself was not the real problem, but rather the long-distance aspect of it. So, the client began exploring the possibility of tapping into talent based in Latin America. In other words, they decided that nearshore outsourcing might be a better solution for them. And that brought them to ParallelStaff.
Related Post 👉 How To Increase Your ARR Using Nearshore IT Outsourcing
ParallelStaff Provided the Nearshore Outsourcing Solution the Client Needed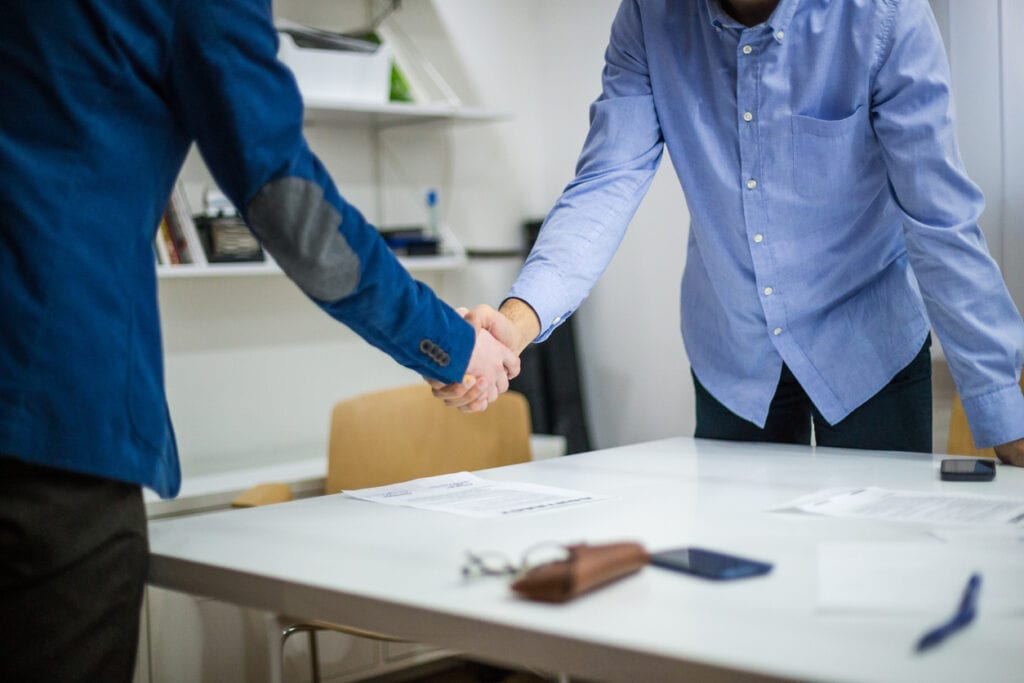 ParallelStaff is a global business process outsourcing provider based in the U.S. We specialize in nearshore staff augmentation and software development services using highly skilled contract employees working remotely from Mexico and Latin America.
In just ten business days ParallelStaff was able to provide the client with three highly talented Mexican engineers who had the technical expertise, people skills, and English proficiency required to replace staff members lost through attrition. The client decided to bring the ParallelStaff engineers to Los Angeles for a 30-day training process. These professionals quickly got up to speed on the client's product and business processes. In fact, they were soon able to help identify process improvements and business rules upgrades that streamlined the client's workflow.
The client was so pleased with the initial group of outsourcing software engineers supplied by ParallelStaff that, within a year, they added another twelve Mexican engineers with similarly advanced skills to their team. Within the next several years, that group grew to a team of 36 engineering professionals supplied by ParallelStaff. In a single year, this nearshore outsourcing staff supported 2,000 new customers and handled more than 5,000 production support cases.
These nearshore remote workers stuck with the team! Attrition fell to less than 5%, providing a level of stability that doubled their customer base from 980 to almost 2,500 while experiencing revenue growth of 120%.
Related Post 👉 10 Reasons CTOs Hire Remote Talent with ParallelStaff
ParallelStaff's nearshore outsourcing model avoids most of the issues that have torpedoed software development and support projects. If you'd like to know more about how nearshore staff augmentation can contribute to your company's marketplace success, please contact us.
Latest posts by Rick Wallace
(see all)