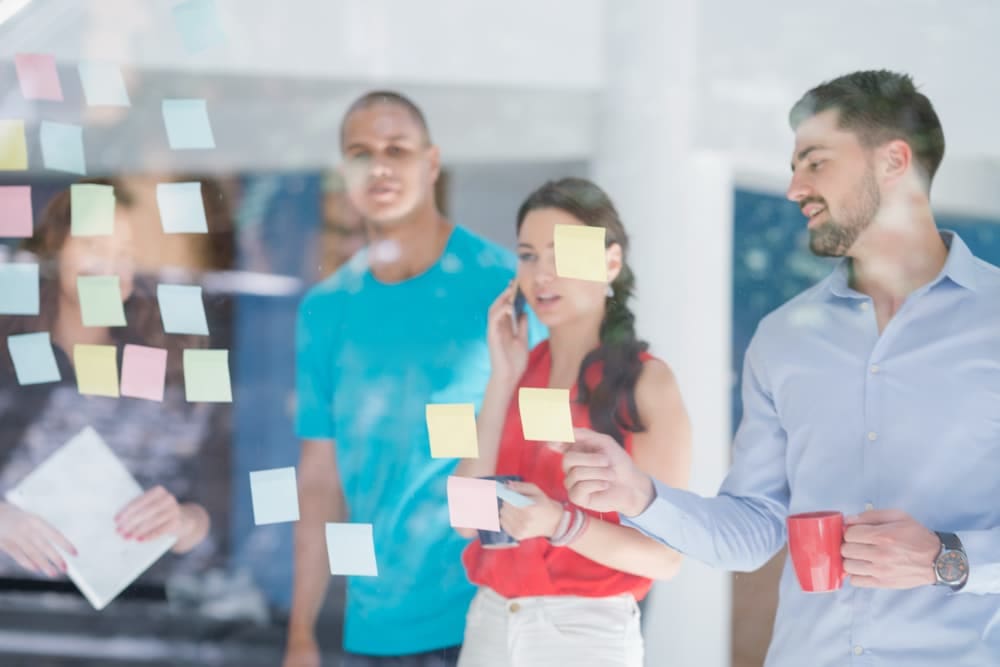 Building a team of engineers for your growing business is one of the most challenging steps. Finding top-of-the-class software engineers to help build your product is expensive, time-consuming, and never a walk in the park. Like Rome, it doesn't happen overnight. After getting funded, it's essential to build a stellar engineering team with the right engineering structure and workflow. However, building a great team of software developers involves more than picking the best engineers. A wrong team will fail to deliver and can delay your product. So, how do you build a stellar team of engineers after you get funded? Read on to learn more.
How to Build a Stellar Engineering Team
By building the right engineering team for your product needs, you can save $10,000s of dollars annually. Below are some steps that will help you create a stellar team of software engineers.
Avoid trying to recruit on your own
Find out the right vendor to outsource
Use the staff augmentation outsourcing model
Make sure you know the engineers before plugging them into your team
Avoid Trying to Recruit on Your Own
One of the best ways to acquire the best engineering team is by hiring. You get to hire top talent and the best developers. However, recruitment is a time-consuming and complex process. Bias is bound to happen, and you might end up hiring the wrong talent. According to the Society for Human Resource Management (SHRM), the average cost per hire is between $4,000 and $5,000, which can cripple your company's bottom line. What's more, a bad hire can cost the company between $25,000 to $50,000 per employee. The financial costs include recruiting, orientation, and training. Not to forget, when you recruit on your own, your primary target is the local job market. And while it gives you access to software engineers who understand your local market and business, there is a distinct shortage of developers who have the necessary skills.
Nowadays, sourcing, screening, and recruiting talent is expensive and time-consuming. With nearshore outsourcing, you get access to diverse, skilled, and affordable nearshore software developers ready to pick up your project. Nearshore software outsourcing also helps you avoid relying on local experts due to the substantial overhead costs, higher taxes, rent, and hardware acquisition. With a dynamic IT space, software engineers are in high demand; therefore, finding qualified engineers and keeping them in your organization is challenging. What's more, if you are just starting, you should expect staff turnover.
This will increase the running costs, slow down your project, and cause delays. The best way to acquire a stellar team for your nearshore software development is to avoid recruiting independently.
Find Out the Right Vendor to Outsource
Outsourcing is a great way to build a stellar engineering team. Hiring remote developers beyond your country allows you to access top talent at an affordable price. Flexible and reliable scaling is essential with the ever-changing business environment and the numerous challenges of competing for local talent.
Nearshore outsourcing provides scalability opportunities without affecting your brand. It also has reduced costs as nearshore software development partners feature the lowest market rates. Nearshore software development has low hourly costs and has no overhead costs. Going beyond your local job market also gives you access to many experts with vast qualifications and experience.
There are several factors you need to consider to ensure you find the right vendor to outsource to:
Time Difference
One huge factor to consider when outsourcing an engineering team is to check on the time difference. Working with the same time difference allows easier collaboration when working on your project. With most Latin American countries, synchronization between your in-house and nearshore outsourcing enables the completion of projects within a logical time frame due to their time zone compatibility.
Geographical Proximity
Nearshore software development involves outsourcing your software development needs to neighboring countries. Choosing countries within a short distance translates to greater collaboration, transparent working modes, and affordable business trips.
Cultural Similarity
Working with nearshore destinations with a similar cultural background helps avoid language barriers and cultural differences. This makes collaboration between your on-premise and outsourced engineering team. Thus, you don't need to adapt to new cultures or clarify facts and expectations. This, indeed, translates to more saved time, reduced training costs, and avoids delays in delivery time.
Hourly Costs
one of the primary benefits of nearshore outsourcing is the low hourly rates. Unlike on-shore outsourcing, you gain access to experienced experts at low hourly average rates of around $40/hr. Put into consideration the average costs when outsourcing to avoid hurting your bottom line.
Use the Staff Augmentation Outsourcing Model
Building an excellent engineering team isn't only about choosing the right on-premise team. With a bigger workload, strict deadlines, and juggling between several projects, it's essential to consider the staff augmentation outsourcing model. Staff augmentation helps you form partnerships with nearshore software development experts to achieve bulky and long-term IT projects. It uses outside personal temporarily to aid your development needs. Failure to augment your existing engineering staff makes it more difficult for them to achieve their goals and delays project delivery. The staff augmentation outsourcing model allows evaluation of existing engineering staff and then determining required additional skills. It, indeed, accommodates external talents from nearshore development to handle the entire or parts of the project. This cuts the time and costs needed to complete the project under normal working conditions.
Some of the benefits of the staff augmentation outsourcing model include:
Access to Top Distinct Talent
Nearshore staff augmentation allows you to source top foreign talent as it uses dedicated teams comprising the top 5% of specialized personnel. This helps address staff shortage in your in-premise engineering team that is flexible, affordable, and highly scalable. The new team doesn't have to replace your existing team. They work together to facilitate the success of the project in a lesser time.
Access to Quality Resources
Lack of the right resources and infrastructure can make building a stellar engineering team a hurdle. Buying the needed resources can be costly, which can increase your overhead costs. With nearshore staff augmentation, you gain access to these resources and also a team of qualified professionals to operate the resources. Depending on the terms of your agreement, your in-house team can learn from the outsourced team.
Speeds up Launch Time
Most software development projects work under deadlines. Indeed, with a huge workload and an understaffed in-house engineering team, it can delay your delivery time. Bringing in more staff through nearshore staff augmentation improves efficiency and productivity and reduces your time to hire and train new in-house personnel. This allows you to focus on other essential company needs like marketing.
Cost-Effective
Traditional methods of outsourcing are expensive due to the recruitment and onboarding process. They also require huge overhead costs to cover rent, staff training, and hardware needs. Staff augmentation cuts these costs significantly and provides the resources and infrastructure needed to effectively complete the nearshore software development.
Make Sure You Know the Engineers Before Plugging Them Into Your Team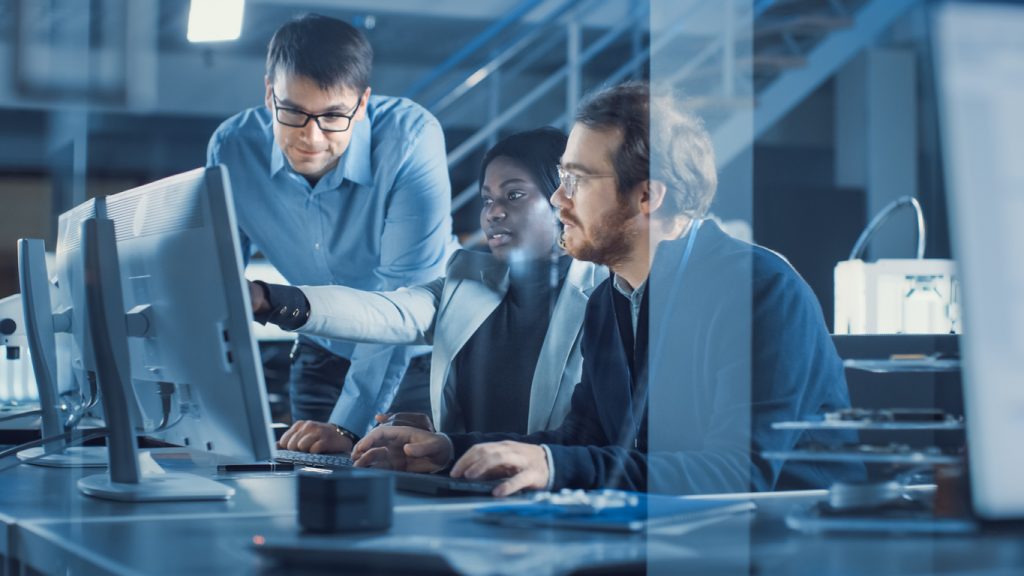 Before you plug any engineer into your team, how well do you know them? Are they team players? Do they have the necessary skills? What about their interpersonal skills? These are some of the critical questions you need to ask yourself before putting them into your team.
An engineer with excellent interpersonal skills and required qualifications is vital to the success of your nearshore development project. By being a team player, they are proactive and collaborate well with other time players. This reduces time wastage and improves morale and productivity in other team members.
Some of the necessary skills to look for in an engineer before you add them to your team include:
Critical Reasoning
For any software development project, critical reasoning is essential. This helps ensure your nearshore software is developed efficiently and in the required time frame. Critical reasoning also helps realize where the value is in a project and evaluate all pertinent processes.
Creativity
Like any other profession, creativity in engineering is paramount. Problems are bound to arise during nearshore software outsourcing. When they occur, and the solution isn't available, it can cause a hitch in your software development process and affect your delivery time.
Technical Knowledge
Up-to-date technical knowledge and skills are the primary skillsets you should look for in a software development engineer. With the necessary skills, you will, indeed, have a great team who are project-ready to help with all your nearshore development requirements.
Attention to Detail
Accuracy and precision are crucial for any engineer. Mistakes, despite how minute they are, can be costly. Failure to pay attention to small details can cause enormous consequences, increasing the project cost and delaying the software rollout.
Let ParallelStaff Help You Build a Stellar Engineering Team
Building an excellent engineering team for your on-shore software development project is essential for its success. It ensures your access to top talent and quality skills and resources to help you with your project needs.
ParallelStaff is a leading outsourcing agency with over 50,000 English fluent software development experts ready to help you with your nearshore projects. Contact us today for guidance or schedule an introductory meeting with us on how to build a stellar engineering team.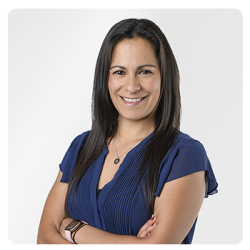 Latest posts by Janell Picon
(see all)