A stellar software engineering team doesn't fall from a tree. Still, every tech startup or established entity that plans to handle a big project tends to visualize an agile, self-managed personnel team that's entirely focused on their tasks and the overall organizational goals.
Creating a great team involves more than picking the best software engineers. Entrepreneurs and development leaders must also ensure that the staff's work aligns with the business goals. The team must also be future-focused for scalability and to address any hurdles associated with rapid growth.
Leading by example is one approach engineering leaders can follow to accomplish their goals, but this alone isn't adequate. Company executives must also take ownership of processes like interviews and onboarding and always pay attention to the core values guiding their work.
How to Build a Stellar Software Engineering Team
These key considerations will help you recruit software engineers with the right skills and culture fit for your organization and save up to $50,000.
Avoid Hiring Locally
An in-house team of engineers and developers understands your local market and your business. But limiting your search to a local talent pool isn't always a great idea. Your location has skilled software engineers who are great at what they do, but you can always find excellent candidates outside your community. Focusing on local experts can present the following challenges.
High costs – Depending on local experts alone can be a costly affair. You'll have to deal with huge costs right from recruitment, training, sick days, and staff benefits to software and hardware acquisition, rent, higher taxes, and many more costs associated with having an on-premise team.
Limited talent – The dynamic IT space means an overwhelming demand for developers. Finding qualified individuals is problematic in most regions, and keeping them in your organization isn't any easier. Besides possessing hard and soft skills, you also want a developer who fits your planned budget.
Staff turnover – Software engineers are a flexible lot with high demand. So you should anticipate staff turnover, especially if you're just starting. Besides the labor challenges, you'll also need more time to find new developers, and this will slow down or stall your project.
The best way to avoid all these challenges is by entirely avoiding hiring local talent.
Forget About Competing in Your Local Job Market
Qualified experts aren't always in your town, city, or even state. If your practice is still growing, competing in your local market is a losing battle. Fortunately, the current digital space lets you go beyond your location to access a wider pool of talent.
Hiring remote developers in other regions beyond your community offers the following crucial benefits:
Scalability opportunities – The ever-shifting business environment and needs require reliable and flexible scaling based on demand. With the numerous challenges of competing for local talent, it won't be easy. But outsourcing talent from vast locations can help you scale the team as necessary without affecting your brand.
Reduced costs – Nearshore software development partners generally have the lowest market rates. You'll save on the costly hourly payments and avoid the expenses relating to on-premise workstations and employees. Exploring beyond your local job market also helps you pay for what you need and no additional costs.
More experts at your disposal – Going beyond your local market means you'll meet numerous experts with vast qualifications and drive. Developers in the Latin American region are generally more enthusiastic and motivated to work with US clients because of the relatively higher income.
Efficient hiring process – Exploring a broader job market provides a massive pool of qualified candidates. This eliminates the time and resources wasted on recruitment and staff training. Your new experts will begin making an impact right after coming in.
Avoid Trying to Use Freelance Recruiters
Contracting freelance recruiters can't really help you build a stellar software engineering team. The services leverage modern HR technology and robust referrals programs, but their relationship could present the following challenges:
No cultural fit – Freelance recruiters can help you find a great candidate to fill the role or open position. But they aren't great at evaluating their ability to align with your team and culture. Even if they're familiar with your organization's values, goals, and vision, these recruiters lack the experience and understanding of your company culture to find the right candidate.
You'll lose your employer branding –When you work with freelance recruiters, you can't build and own your organization's employer branding strategy. You'll miss out on the opportunity to create, present, and uphold your reputation as a preferred employer.
Costs – Freelance recruiting agencies can be pretty expensive, charging between 20 to 30 percent of the developer's annual salary. It's even costlier for hard-to-full roles and positions with high demand. Using an in-house recruitment process lets you experiment with your hiring strategies and channels and identify the costly approaches and systems that don't work for you.
Work With the Right Nearshore Partner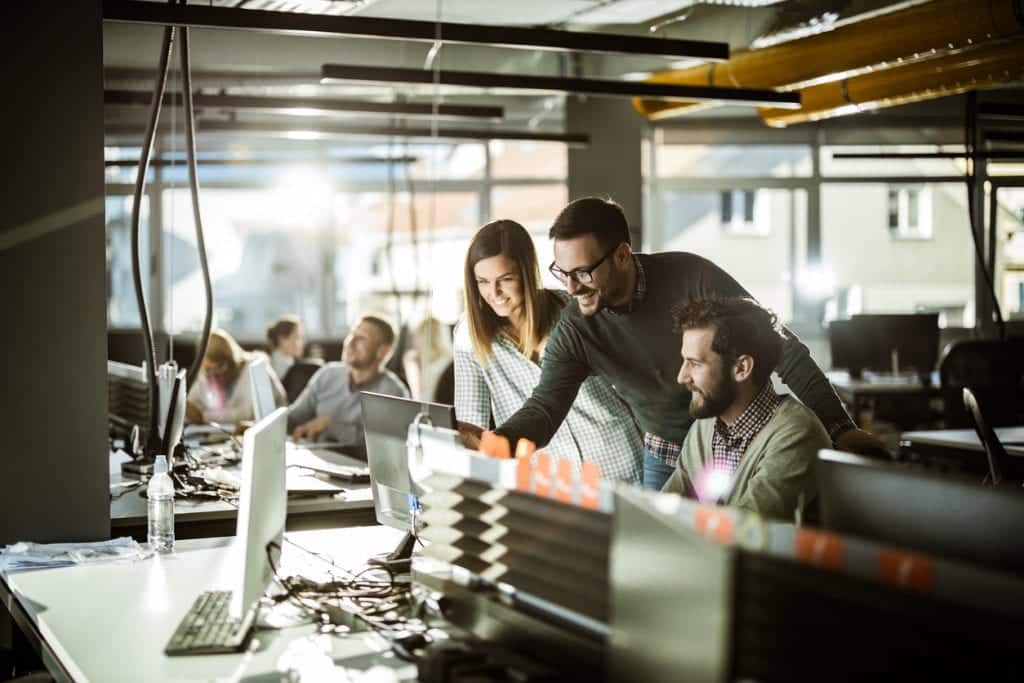 Nearshore outsourcing is another excellent way to build a stellar software engineering team. Unlike offshore outsourcing or focusing on your local area talent, nearshore software developers offer the following benefits.
A lower (or zero) time difference – Thanks to time zone compatibility with Latin American countries, you can synchronize your nearshore and in-house teams effectively, and completing projects within a reasonable duration is possible.
Economic benefits – Cost efficiency is the main reason most North America and Europe opt for nearshoring. If you partner with a software developer from Latin America, you'll pay a relatively lower amount, including the taxes.
Cultural similarity – Nearshore destinations are more likely to share a similar cultural background with your organization. You don't have to clarify facts and expectations or adapt to sundry mindsets. The nearshore developer will be invested and more involved in our success.
Geographical proximity – This benefit facilitates greater collaboration during projects. The shorter distance means affordable business trips and transparent working modes.
Learn More About Building a Stellar Software Engineering Team
All these benefits narrow down to finding a reliable nearshore software engineering partner, which is no easy feat. You have to review numerous available options and consider various factors during selection.
Fortunately, ParallelStaff is here to simplify the nearshore staff augmentation process. We'll link you with the most skilled, loyal, affordable, and culturally fit talent in the Latin American region. You have more than 50,000 English-fluent software engineers to choose from. It only takes about five business days to fill your vacant position effortlessly.
Schedule an introductory meeting with us today, or reach out for guidance to create a software engineering dedicated team.
Latest posts by Janell Picon
(see all)