There is a growing need for startups and SMEs to develop new solutions faster than their competitors. To achieve such goals, you need the input of the most talented individuals in the industry. But finding the most talented individuals to help with improved product features and business digitization remains a significant challenge.
However, you have options.
The first option is to hire experienced team leaders from neighboring countries and local junior talents. But whereas such an approach is considered a cost-effective solution for most companies, it is rather time-consuming.
The second option is nearshore outsourcing. Most companies are now turning to nearshore architectures and developers. Are they any better?
In this guide, we break down the concept of nearshore outsourcing, further exploring why you should consider nearshore outsourcing now.
What Is Nearshore Outsourcing?
Let's start with the basics — what is nearshore outsourcing?
Nearshore outsourcing involves outsourcing talents from a location close enough to the buyer. Nearshoring is especially common in the software industry, where organizations delegate part of an entire project to qualified individuals in neighboring countries.
So why would a Chief Technology Officer consider nearshore outsourcing? Simple: it's highly beneficial.
Related Post 👉 How To Increase Your ARR Using Nearshore IT Outsourcing
6 Reasons to Consider Nearshore Outsourcing
As a CTO or business leader, you have several options to consider when ramping up resources for your software development.
For instance, you could opt for an in-house team. But the process of creating one is time-consuming and costly, especially when you want to develop a highly flexible staff.
Alternatively, you could consider outsourcing your IT tasks to an onshore team located in the same region or country as you. However, the challenge of cost-effectiveness still comes in because such talents attract a high hourly rate. Also, you will still be limited when it comes to talent access.
Then, there is nearshore outsourcing, which is a favorable option. Let's explore a few reasons why considering this approach is a brilliant idea.
1. Reduced Travel Costs
It is nearly impossible for outsourced software development teams to work by themselves without the need for physical meetings. Often, meetings and visitations in any project will be necessary, but sending your team across the globe when needs arise is costly and exhausting.
Apart from the money you will spend on your employees' travel expenses, you stand a great chance of losing even more in terms of productivity because your staff will be tired.
One of the most significant benefits of considering nearshore outsourcing for your software developments is the ease of travel whenever necessary. The USA has an interconnected travel network, with most airports having direct flights to some notable nearshore destinations.
As a result, you can rest assured that your staff will not have to spend a day or two traveling. They will be highly productive when attending any face-to-face meetings because they won't be tired when it only takes a few hours to travel.
2. Common Values and Culture
Is it okay for your software development team to take some breaks in between working hours? While this is usually fine, especially where flexibility allows, it is also challenging considering the diverse work culture and ethics.
Most companies often consider offshore outsourcing as an easier way to achieve increased agility. But the associated communication obstacles and cultural barriers make their operations quite challenging.
Nearshore outsourcing is a better way to address the challenges of cultural norms and language barriers that can make it impossible to meet deadlines and achieve the set goals. After all, most nearshore countries, such as Central Europe, have developed significant ties with the USA.
Additionally, with growing tourism and trade across the country, most people have become familiarized with the language and cultural norms of the surrounding areas, reducing the chances for any form of barrier. With this barrier out of the way, your nearshore options can work productively.
3. Access to New Technologies and Extended Talent Pools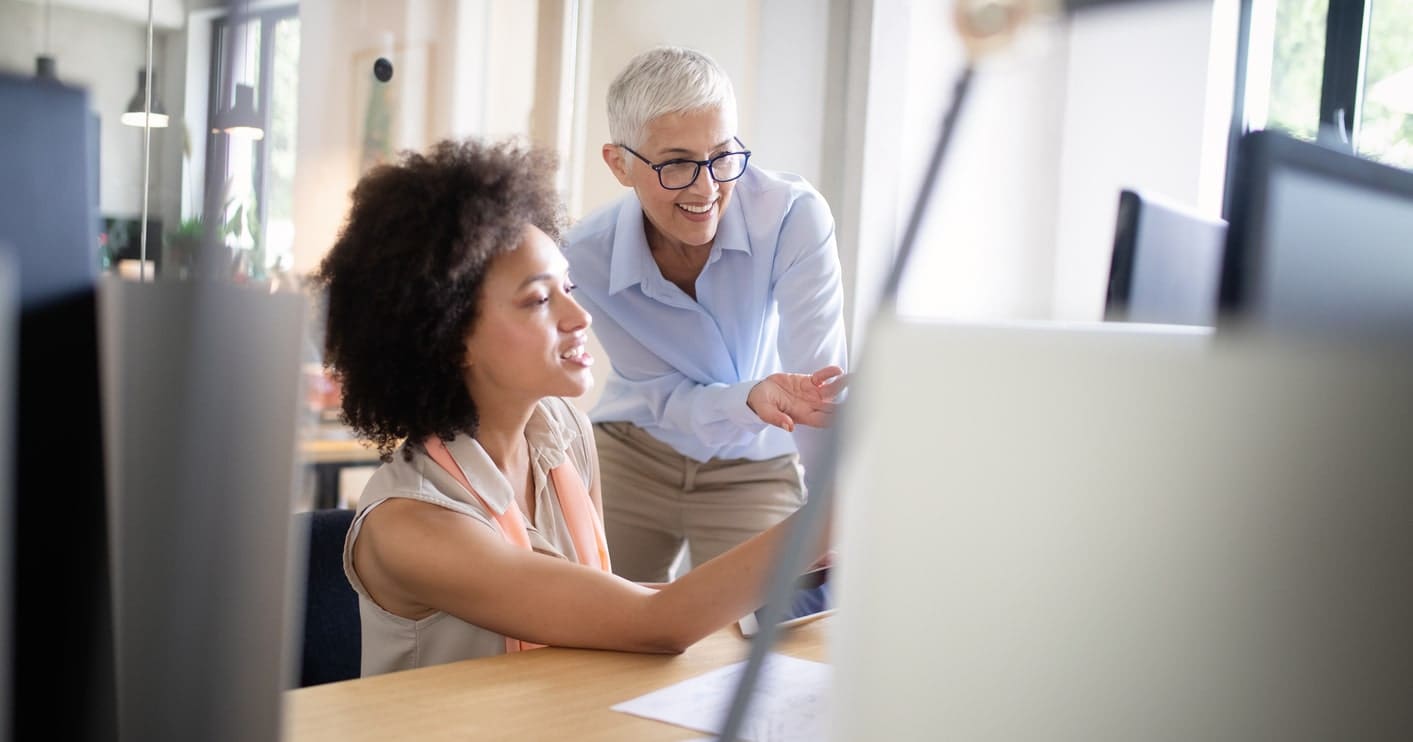 One of the most significant reasons companies are considering nearshore outsourcing is the easy access to a large pool of talented individuals.
The implication is that you do not have to worry about a shortage of skilled labor any time you need someone to fill a position in software development.
Moreover, with staff augmentation, you enjoy the flexibility of plugging developers in and out based on your needs. One of the critical advantages of this approach is that you don't have to worry about the cost of talent acquisition and nurturing.
With nearshore outsourcing, your cost is only for the employees' working hours. The benefit of this is that you only engage someone, say QA testers, whenever it is necessary for your project.
4. Cost Efficiency
Cost is a big consideration when hiring employees and deciding what input goes into any project. One of the significant benefits of nearshore outsourcing is the high level of cost efficiency associated with this approach.
What else would you ask for if you could access highly skilled labor at a cheaper rate? For instance, Central Europe is known to have a low cost of living compared to most Western countries, despite the region producing individuals with equal tech skills.
With that in mind, why would there be to pay more for the same task?
Additionally, with staff augmentation, you do not have to worry about your employees' vacations or sick days off. Companies that adopt nearshore outsourcing are more likely to record a significant reduction in their operational cost.
Related Post 👉 How to measure the ROI of your IT Outsourced Software Development Team
5. Keep Workers Close to Your Customers and Business
Great customer experience is a critical success factor in any business. Customer experience can break or make your business. So it is advisable to focus on guaranteeing excellent customer experience at all times.
There is no better way to enhance customer experience than ensuring that your workers remain close to your customers and business. This might be challenging when you have projects across borders and you have to work in different time zones.
Nearshoring addresses this challenge by ensuring that your workers remain close to your business and operate within the same time zones. With such proximity, it becomes much easier to sync communications and operations externally with customers and within your business.
Another logistical benefit of maintaining a similar time zone is that traveling for meetings becomes easier. This way, you not only save time and money for your business but also guarantee high levels of customer experience. After all, your workers will operate in the same time zone as your customers.
6. Insurance Against Talent Shortages
Talent shortages are a significant problem across the software development industry. Whereas there is a growing demand for tech in the USA, the current supply of skilled tech individuals in the country is different. In fact, a report by the IMF shows that such a shortage in talent is likely to escalate to over 85 million workers by 2030.
With the Great Resignation still a worrying trend (as around 52% of Gen Z and millennials are considering a change of employer in 2022), businesses need the right strategy to insure themselves against talent shortage.
In such circumstances, nearshore IT outsourcing could be an effective practice to mitigate the talent shortage risk. With this approach, you can maintain your business continuity and resilience by diversifying your delivery locations portfolio.
The good thing is that with nearshore outsourcing, you don't have to worry about the majority of employee management and retention strategies. The nearshore IT provider you engage will do all that for you.
Is Nearshoring Your Software Development Project the Way to Go?
You might be asking yourself: is nearshoring a cure or a trap for your software development?
Whether it will work or not for you depends on a few issues, including your expectations and targets. However, because of the need for efficiency, having the right business environment and a similar culture is a great boost when you are collaborating with external experts.
Engaging a nearshore IT provider speaking the same language and sharing world-class standards as you do increases your chances of success in your business.
Add to that the opportunity to:
Access new technologies and a wider talent pool
Cushion your business against talent shortage
Have workers operating in the same time zones as your customers
You will definitely find that engaging a nearshore IT company is worth every effort.
However, to maximize your chances of success with nearshore outsourcing, it is advisable to learn how to choose the best nearshore IT provider.
Get Started With Nearshore Outsourcing Today!
Undoubtedly, outsourcing your development tasks to a nearshore IT provider comes with significant benefits, including cost efficiency, saving time, enhanced productivity, and access to the right talent whenever necessary. In most cases, you cannot achieve such benefits with other outsourcing approaches or even in-house teams.
However, your success with nearshore outsourcing depends entirely on the type of partner you bring on board. ParallelStaff is a reliable nearshore IT partner that will help you achieve your IT outsourcing goals.
With ParallelStaff, you will leverage our commitment to service excellence, professionalism, and IT outsourcing expertise to achieve significant customer experience. Contact us today to learn more about our nearshore outsourcing approach.
Latest posts by Mike Hernandez
(see all)